Jared Kushner Will Receive Mexico's Highest Honor At a Time of High Tension on the Border
White House senior adviser and President Donald Trump's son-in-law Jared Kushner will reportedly receive the Order of the Aztec Eagle, Mexico's highest award for foreigners, according to local reports. The announcement comes amid tension over the fate of Central American migrants at the U.S.-Mexico border.
In a press release published this week, the Mexican government lauded Kushner's "contributions to reach the negotiation of the new treaty between Mexico, the United States and Canada." The statement added that he had played a pivotal role throughout the negotiation process between the North American nations. The new deal, formerly known as the North American Free Trade Agreement, has been renamed the U.S.-Mexico-Canada Agreement, or USMCA.
Kushner has been at the core of U.S.-Mexico affairs thanks to his personal friendship with Foreign Secretary Luis Videgaray Caso, The Hill reported.
"Mr. Kushner's participation was decisive in initiating the process of renegotiating NAFTA, preventing a unilateral exit from the United States of said treaty, and his constant and effective involvement was key to achieving a successful conclusion of the negotiations," the statement underscored.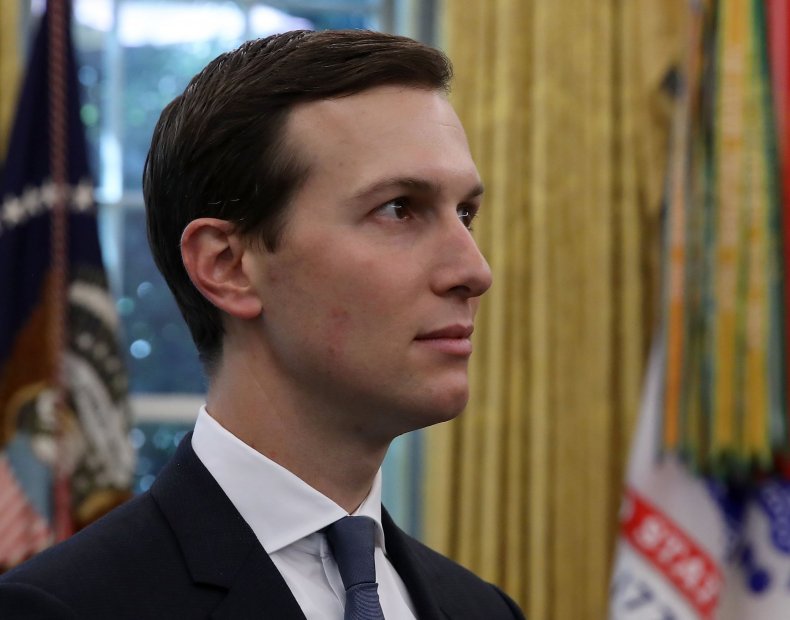 Mexico's outgoing President Enrique Peña Nieto will present the award at the G-20 summit in Argentina on Thursday, according to Mexican newspaper Reforma. Past recipients include late Democratic Senator Ted Kennedy of Massachusetts, Bill and Melinda Gates, Fidel Castro, Walt Disney and former Argentinean first lady Evita Perón, The Hill added.
Although Mexico has highlighted the success of free trade talks, other aspects of the relationship between Washington and Mexico City still pose some challenges. Both countries have witnessed mounting unrest on the southern border as Central American migrants are desperately looking to seek refuge in the U.S. On Sunday, they have met a strong response from border patrol agents who fired tear gas at them, in an attempt to stop hundreds of asylum seekers from entering American soil.
The president has vowed to keep migrants on Mexican territory while their asylum process through the U.S. immigration system is underway, and threatened to shut down the border if necessary. Trump also ordered that those who make their way into the U.S. become ineligible for asylum. Nevertheless, a San Francisco judge suspended Trump's ban on November 19.
In addition, Trump's claims over a deal struck between the two countries were denied by the incoming administration of Andrés Manuel López Obrador.
Olga Sánchez Cordero, the future interior minister, told Reuters on Saturday that "no agreement of any type between the future government of Mexico and the United States" was reached because López Obrador has not assumed power yet.
Mexico does not offer security conditions for migrants fleeing poverty and violence, Reuters quoted migration activists as saying. Meanwhile, a report from the New York Times published Monday indicated that López Obrador is likely to face a humanitarian emergency that could, in turn, create "a political crisis for Mr. López Obrador even before he takes office" on December 1.