'Embarrassment' for Jared Kushner: Top Palestinian Official Predicts Massive Failure for Latest Peace Effort
Saeb Erekat, the secretary general of the Palestinian Liberation Organization's (PLO) executive committee, says that the Trump administration's upcoming economic conference in Bahrain will be an "embarrassment" for its organizer, President Trump's son-in-law Jared Kushner.
"This conference in Manama will be the biggest setback and embarrassment for Kushner," Erekat told Israeli media, "because I know that no Arab will [attend] without saying: 'Palestinian state with East Jerusalem as its capital living side by side with Israel on the 1967 borders.'"
Erekat is a close ally of the leader of the Palestinian Authority (PA) Mahmoud Abbas. Palestinian leaders have chosen to boycott the upcoming summit. But leaders from Saudi Arabia, the United Arab Emirates, Bahrain, Egypt, and Jordan will all be in attendance.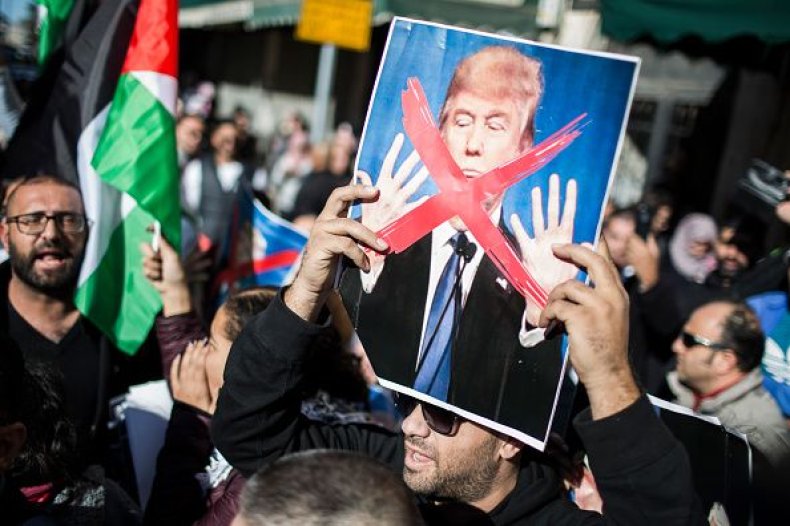 Palestinian leaders said they deeply regret the decision by "brotherly" countries to attend the event.
"Under the cover of this participation, the U.S. is trying to create solutions outside the realm of international legitimacy that detract from the legitimate national rights of the Palestinian people," spokesman Ibrahim Melhem said in a statement.
For several years, the world has waited for Kushner to present the details of his peace plan for the Middle East. But little information has emerged about what the peace plan would look like aside from the fact that Kushner is lobbying Arab states to provide economic support to the Palestinians in exchange for their support of his plan.
The summit in Bahrain, set to take place on June 25-26, is part of that effort.
Nevertheless, the summit cannot be viewed as a harbinger of an imminent peace plan. Israeli Prime Minister Benjamin Netanyahu failed to form a coalition government following the most recent round of the general elections. Fresh elections will be held on September 17, and Kushner is expected to hold off on presenting his peace plan until Israel has a new government.
Meanwhile, Palestinian officials stopped communicating with Kushner about a peace plan after the U.S. moved its embassy from Tel Aviv to Jerusalem in December 2017. The move was widely viewed as recognition of Israel's de facto control over the city.
The Palestinians are not expected to accept any plan proposed by Kushner unless it includes a capital for a Palestinian state that is based in East Jerusalem. But in an interview with Axios that was aired on HBO in early June, Kushner expressed doubt that the Palestinians are capable of governing themselves.
Meanwhile, U.S. ambassador to Israel David Friedman has not ruled out the possibility that the U.S. would recognize Israel's claim to the West Bank if a future Netanyahu government chose to annex the territory. Given this, many have cast doubt on the role of the U.S. as an honest broker in peace negotiations.
"Any unilateral annexation by Israel, of all or part of the West Bank, not only is a clear violation of international law as re-iterated in United Nations Security Council Resolutions, it would also be a direct violation of a carefully negotiated and signed agreement between Israel and the PLO, the Olso-2 Accord, in which Israel explicitly agreed not to unilaterally change the status of the occupied territories," Jerome Segal, president of the Jewish Peace Lobby, said in a statement. "Israel, by treaty, is committed to negotiate, and thus gain Palestinian assent to any annexation it might seek of West Bank territory."
Segal has called for Ambassador Friedman to be impeached.