Jared Kushner Amassed More Than $350,000 in Unpaid New York Fines While CEO of Family's Property Firm
The Kushner family real estate business has amassed more than $500,000 down the years in unpaid fines for a variety of New York building and sanitation violations, according to reports.
Figures compiled by tenant watchdog group Housing Rights Initiative for the Associated Press reveal that at least $350,000 of these fines—which range from minor trash violations, failing to appear in court or not telling authorities of work that could disturb asbestos in their buildings—were accumulated during a five-year period when President Donald Trump's son-in-law and adviser Jared Kushner was leading the company.
The report comes a month after Kushner Companies were fined $210,000 by New York City regulators for filing false construction documents after claiming they had no rent-regulated tenants in its properties when in fact there were hundreds.
"This is a company that will cut corners at any cost, even if it comes at the expense of its residents and the rule of law," said Aaron Carr, executive director of Housing Rights Initiative, which compiled the data for the Associate Press.
In a statement, the company said many of the fines were due to tenants illegally renting their apartments on Airbnb, adding that the company has successfully paid nearly $600,000 in fines during the same five-year period
"Every significant property owner in New York gets fined at some point for something and a snapshot at any point in time does not tell the whole story," a spokesperson for Kushner Companies told Associated Press.
Elsewhere, the data found that the company has been fined after failing to appear at more than 450 scheduled court hearings dating back to early 2013.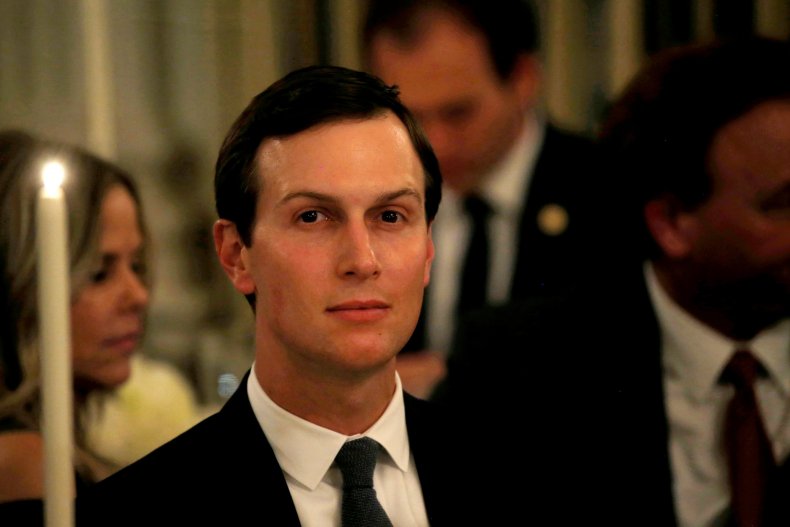 A majority of these court hearings were for minor offenses such as failing to clean up sidewalks or not disposing of trash properly. Every time a company fails to turn up for one of these hearings, the city of New York typically doubles or triples the original fine.
If a company does not pay a fine within 60 days, the case is sent back to the city's Department of Finance, which can then send private agencies to collect the debt. A spokesperson for the department did not immediately respond to a request for comment.
According to the Associated Press, New York City Comptroller Scott Stringer said, "No landlord with outstanding violations should get away with escaping the consequences—not even if they're related to the president."
Jared Kushner, who is married to the president's eldest daughter, Ivanka Trump, stepped down as CEO of the business last year before taking on an advisory role at the White House, and sold his stake to his family's trust as required under government ethics rules.