Jared Kushner Met Mueller Team Again in April for Several Hours of Questioning: Report
Jared Kushner, White House senior adviser and son-in-law to President Donald Trump, met not once but twice with the special counsel's office investigating Russia's meddling in the 2016 election, Kushner's lawyer stated Wednesday.
The attorney, Abbe Lowell, made the revelation to The New York Times, which also reported that Kushner had been granted a permanent security clearance after more than a year of vetting by the FBI.
Lowell stated that Kushner had fully cooperated and answered "all questions" put to him by special counsel Robert Mueller's investigative team.
"In each occasion, he answered all questions asked and did whatever he could to expedite the conclusion of the investigations," Lowell told the Times.
Kushner had previously met with Mueller's team in November of last year. The second meeting occurred last month and went on for more than six hours, The Washington Post reported.
Lowell told Newsweek that Kushner was one of the first to cooperate in any investigation involving the Trump campaign.
"A year ago, Jared was one of the first to voluntarily cooperate with any investigation into the 2017 campaign and related topics. Since then, he has continued this complete cooperation, providing a large number of documents and sitting for hours of interview with congressional committees and providing numerous documents and sitting for two interviews with the Office of Special Counsel," Lowell said in a statement.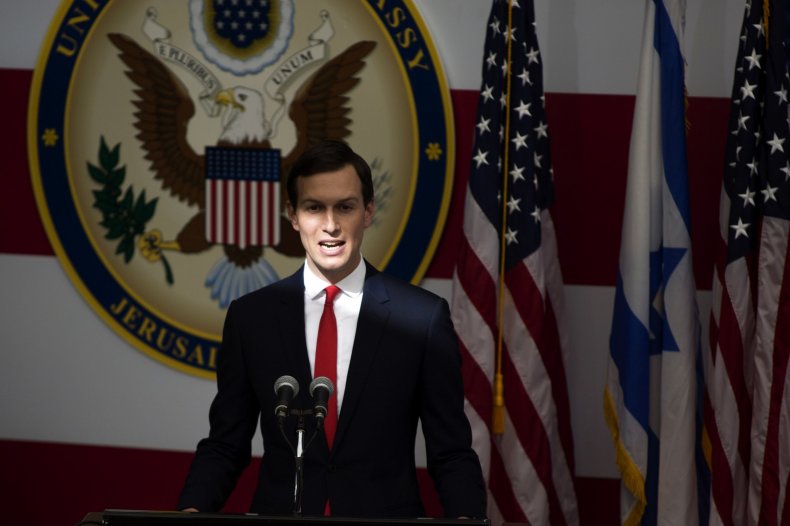 Kushner was one of many Trump administration officials who also worked on the president's campaign to face questioning from Mueller. Others to speak with the special counsel included former chief strategist Steve Bannon, White House senior adviser Stephen Miller and former White House communications director Hope Hicks.
Gaining a permanent security clearance potentially relieves tremendous weight on Kushner, whose contacts with foreign officials during Trump's transition to the White House were subject to major scrutiny and damning media reports.
Kushner had reportedly been working in the White House, on subjects as sensitive as a Middle East peace process, and viewing classified materials on a temporary security clearance as he awaited approval on his background check. The classified materials included Trump's daily intelligence briefing.
Kushner, married to Trump's eldest daughter and fellow White House senior adviser Ivanka, saw his top-level clearance revoked earlier this year after chief of staff John Kelly instituted a new policy that also saw others have their clearances downgraded. The change came in the wake of domestic abuse allegations made against one of Trump's now-former top aides.
While Kushner's clearance approval took longer than is the norm, a person briefed on the matter told the Times that his "complicated financial history" was the reason for the holdup. Like the president, Kushner was previously a wealthy real estate magnate and headed up his family's company.