Jared Kushner, Not Donald Trump, Does the Firing in the White House, Chris Christie Book Suggests
Jared Kushner, not his father-in-law President Donald Trump, does the firing in the White House, ousted transition team chairman and former New Jersey Governor Chris Christie wrote in upcoming book. Christie claims Kushner is behind the firings of at least four people—himself included.
Christie states that then-senior aide Steve Bannon carried out orders to fire him from senior White House adviser Kushner in a Trump Tower office, shortly after Trump won the presidential election.
"Steve Bannon…made clear to me that one person and one person only was responsible for the faceless execution that Steve was now attempting to carry out. Jared Kushner, still apparently seething over events that had occurred a decade ago," Christie wrote in Let Me Finish, which The Guardian obtained ahead of its publication on January 29.
"The kid's been taking an ax to your head with the boss ever since I got here," Bannon reportedly told Christie about Kushner.
Christie also references the firing in his account of a phone call with Trump from early 2017, during which the president tried to convince him to become his labor secretary.
"Chris, you didn't get fired," Trump is quoted as saying. "You got made part of a larger team."
"I'm a big boy who understands how the way this business works. But please, sir, don't ever, ever tell me again that I wasn't fired," Christie replied.
Christie claims Kushner regularly sought to undermine his work by referring to it as "'a Jersey operation,' as if the Trump transition team were a wholly owned subsidiary of The Sopranos."
Christie became further convinced of Kushner's role in his firing when "one day when I was speaking with Donald," the president used the same phrase. "'It's a Jersey operation,' Donald said to me," Christie wrote. "I flinched at that."
Christie alleges that Kushner had him fired because he prosecuted Kushner's father for illegal campaign donations, tax evasion and witness tampering back in 2005, when Christie was working as a federal attorney.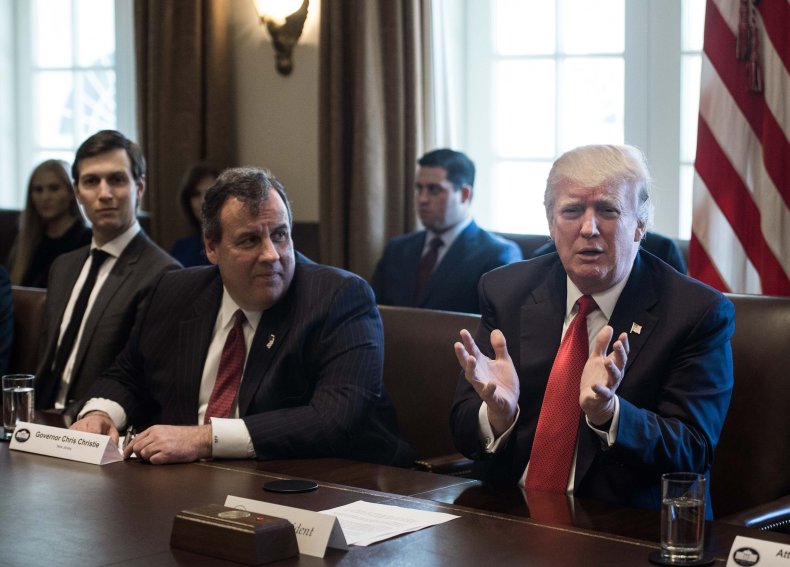 Bannon reached an exit agreement with Chief of Staff John Kelly after struggling for power with Kushner and his wife and fellow White House senior adviser Ivanka Trump, Christie claims.
Christie's book also asserts Trump's campaign manager Corey Lewandowski called him the day he was fired and blamed Kushner.
Lewandowski's successor as campaign manager, Paul Manafort, was also ousted by Kushner in part over a plagiarism controversy surrounding future first lady Melania Trump's Republican convention speech, Christie claims.