Jared Kushner, Not Michael Flynn, Could Be Russia Probe's Next Big Target, Obama Ally Says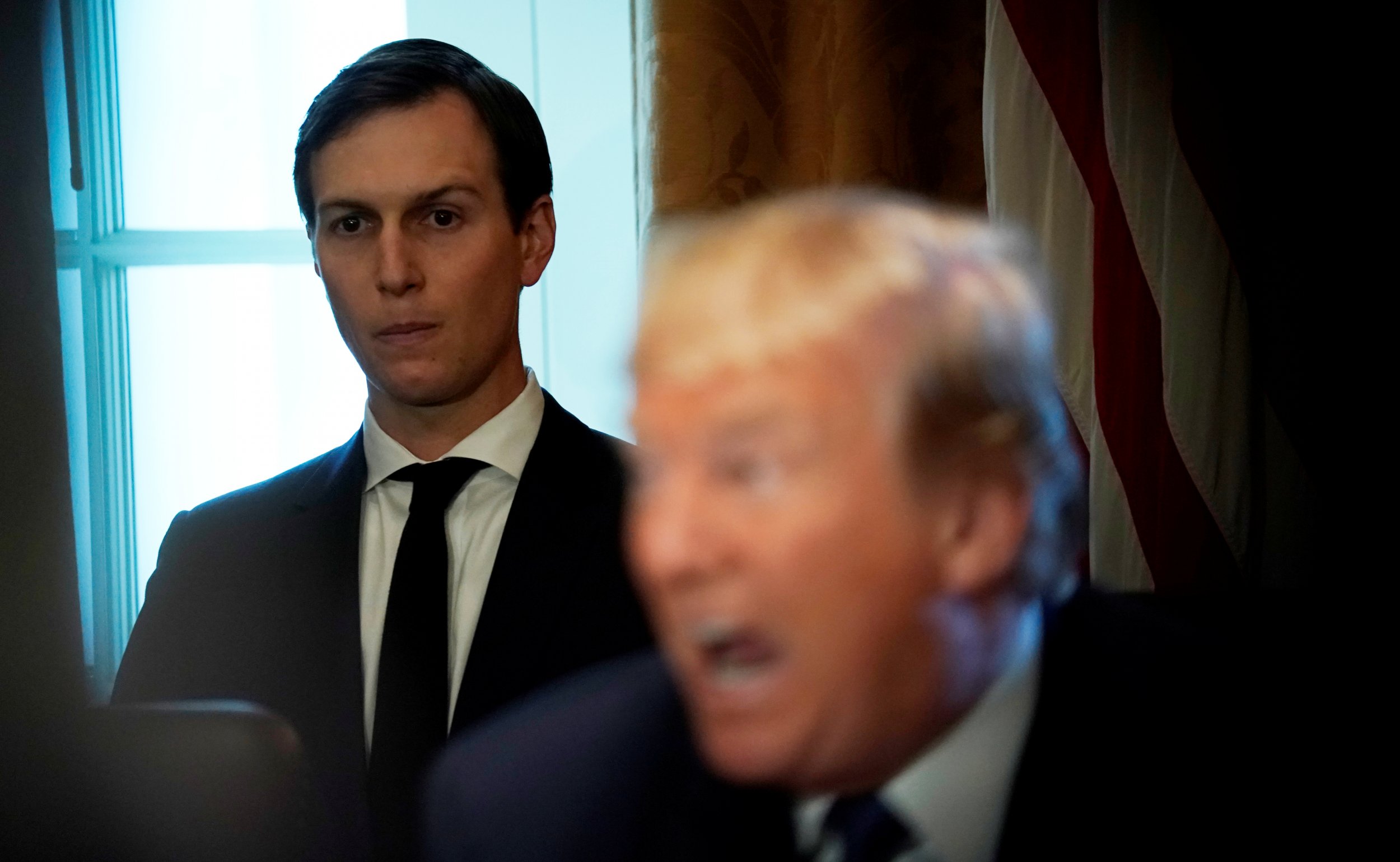 The Obama administration's ethics czar says if a former top aide to President Donald Trump cooperates in the ongoing Russia probe, he could drop a dime on Trump's son-in-law — and set off a chain reaction that goes all the way to the top of the "crime family."
Norman Eisen tweeted Friday that Special Counsel Robert Mueller could be leaning on former National Security Adviser Michael Flynn in hopes that Flynn will cooperate and squeal on Jared Kushner, who's married to Trump's daughter.
Kushner, who serves as a high-ranking Oval Office aide, reportedly pressured the president to fire then-FBI Director James Comey while the bureau was investigating potential collusion between Russia and the Trump campaign. He has acknowledged multiple contacts with Russian officials, but flatly denied misconduct.
"When I was at State & [Mueller] was at FBI we worked together on an investigation, & he loves surprises," Eisen ominously noted. "Kushner, Donnie Jr. and the rest of the Trump crime family better keep their overnight bags handy. Pack shoes with no laces guys."
Eisen and others, including former U.S. Attorney Preet Bharara, weighed in on Flynn after reports that the retired Army general's legal team had broken ties with Trump representatives in the investigation of Russian meddling in the 2016 presidential election.
Observers have speculated the communication shutdown between the legal teams suggests Flynn, who left the White House in disgrace in February after admitting he lied to the vice president about his dealings with Russian representatives, plans to sing to save his own skin.
Flynn's son has also been pulled into the Mueller investigation, which extends to Flynn's lobbying work involving the Turkish government.
The White House had no immediate comment Friday afternoon.
Eisen drew on his experience in the federal government to game out a scenario in which Flynn was more pawn than prize.
"I negotiated a cooperation deal for a target with Mueller's office when he was US Atty and lemme tell ya, he's not gonna give one to Flynn unless he implicates someone up the ladder. That means Kushner, Don Jr., or Big Daddy," Eisen tweeted, name-dropping the president and his son. Donald Trump, Jr. has been questioned by Senate investigators about a meeting he took with a Russian lawyer at Trump Tower in New York City during the campaign.
The Brookings Institution senior fellow, who's also a chairman of the watchdog group Citizens for Responsibility and Ethics in Washington, also tweeted that "Mueller will flip Flynn to get Kush & use Jared to PROSECUTE TRUMP OBSTRUCTION."