Jared Kushner's Company Embroiled in Yet Another NYC Real Estate Dispute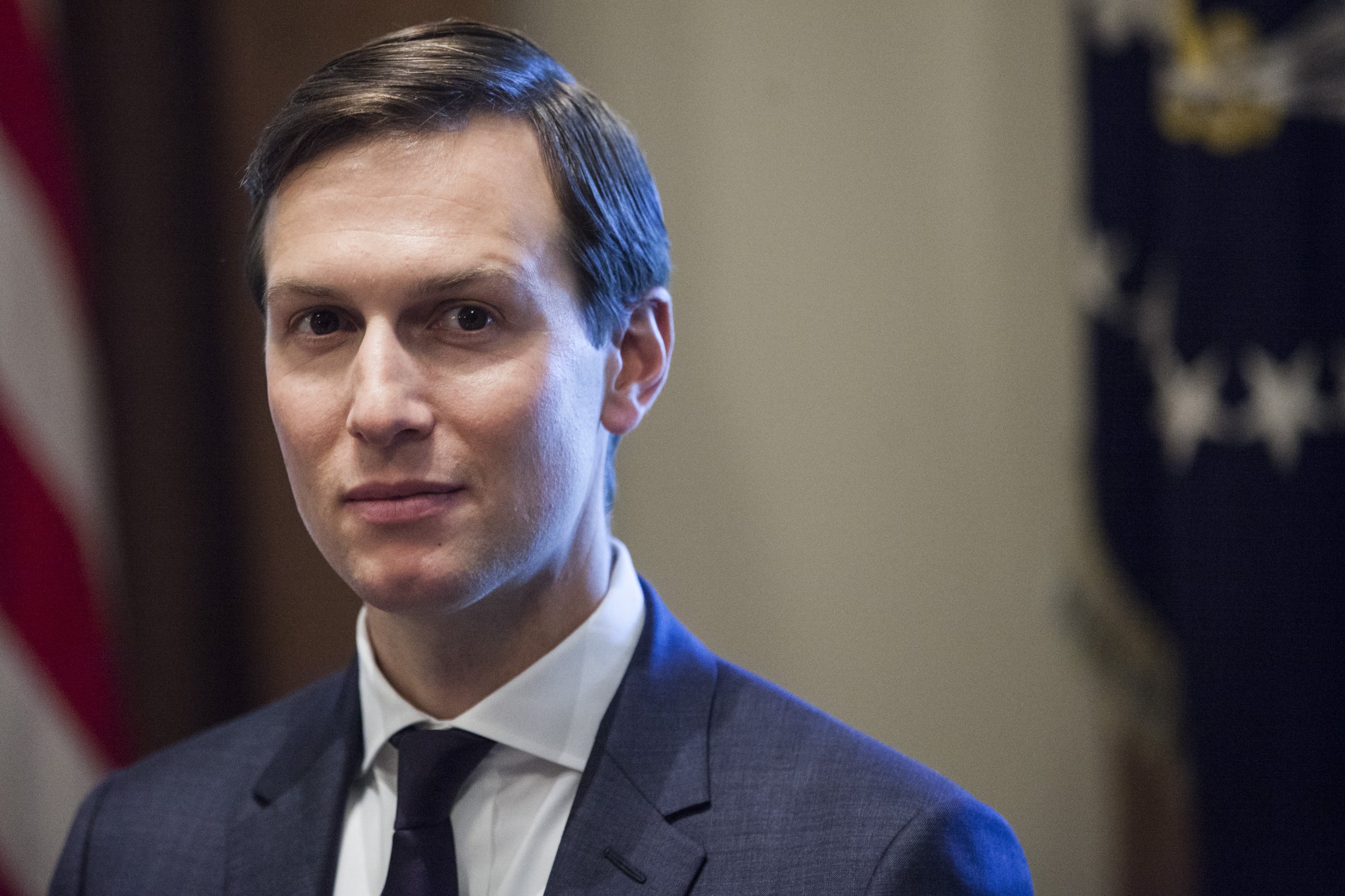 Jared Kushner isn't just President Donald Trump's son-in-law and senior adviser. He is—or, at least, was—a much-complained-about landlord in New York City.
The most recent dispute involving Kushner's company took place this month, when the owners of Brooklyn-based Italian restaurant La Nonna filed documents asking for a case centering on its not paying rent be dismissed, the New York Daily News reported Friday. The restaurant has racked up a rental tab of more than $72,000 since February, but on July 10 argued that nearby construction and conditions such as water damage have hurt business. Court records show the next hearing in the suit is scheduled for the end of August.
The construction in question is controlled by Kushner Companies through 184 Kent Owner LLC, according to the News. Here's the connection to the president: Kushner left his position as CEO in January, but as of May he was still a stakeholder, The New York Times and ProPublica reported.
Kushner Companies did not comment to the News about the La Nonna saga. But it isn't the first real estate-related complaint to surface against Kushner since his father-in-law's election.
In December, DNAinfo published an article about Uta Winkler. a resident of one of Kushner's buildings in Manhattan. She alleged construction workers made her ceiling collapse when they broke a pipe just before Thanksgiving in 2013, but the Kushner-linked company Westminster Management only paid for her to stay two nights in a hotel. It then stopped responding to her calls.
That same month, neighborhood blog Bedford + Bowery wrote about residents' problems with gas, pests and garbage. "We're invisible to them because we're not millionaires," tenant Jennifer Hengen said at the time.
In January, The Village Voice spoke with Mary Ann Siwek, a resident in another Kushner property who said "there was plaster everywhere" and "we were breathing in dust and fumes" for six months during construction.
And in May, the Times editorial board wrote that subsidiaries of Kushner family companies often "aggressively sue tenants for the smallest infractions despite ignoring maintenance needs, and they pursue judgments even when the tenant seems to have been in the right," with more than 500 such cases in Maryland alone.
In the past, the president has praised Kushner's business instincts, bragging in a campaign speech in 2016 that Kushner is "a very, very successful real estate entrepreneur in Manhattan." He added: "But he likes this better than real estate, I think."