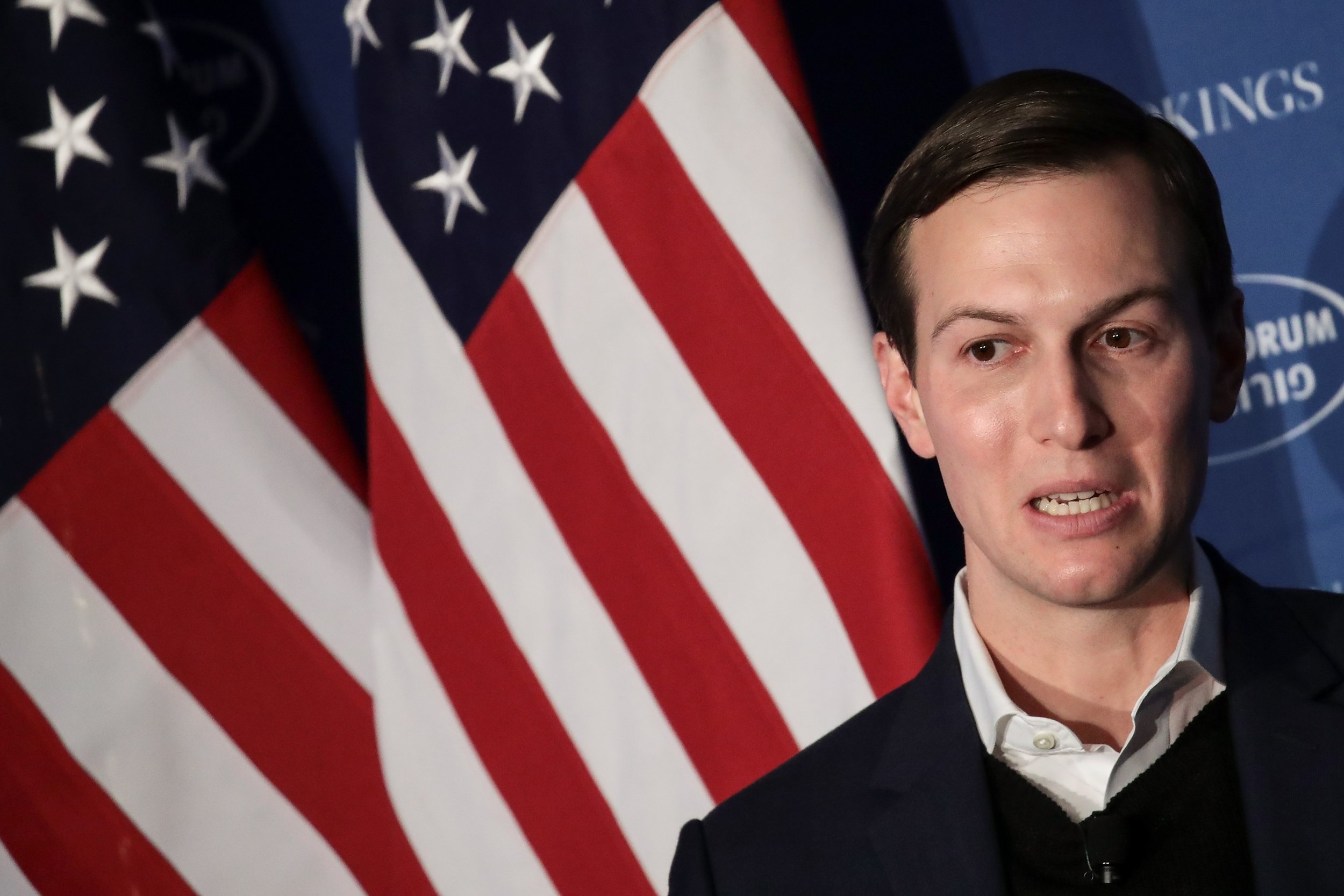 President Donald Trump's son-in-law Jared Kushner expressed great willingness to help former Trump campaign chairman Paul Manafort when he requested a White House job for a banker caught up in Manafort's trial on bank and tax fraud charges.
"On it!'' Kushner wrote in an email response to Manafort on November 30, 2016, that prosecutors handed over as evidence in Manafort's trail on Monday.
Manafort, whose case is being prosecuted by Russia probe special counsel Robert Mueller, was trying to secure a Trump administration job for Stephen Calk, who is the CEO of the Federal Savings Bank and loaned Manafort $16 million that prosecutors claim was part of a ploy to help Manafort extract cash from his properties.
The emails show that Manafort reached out to Kushner three weeks after Trump won the 2016 presidential election, asking that the Trump administration make a "major appointment" for Calk.
"Calk was an active supporter of campaign (sic) since April,'' Manafort wrote in the email, mentioning that Calk served as an economic adviser for the Trump campaign and supported the future president in television interviews. "His background is strong in defense issues, management and finance. His preference is Secretary of the Army.''
Manafort also made appointment recommendations for Vernon Parker, a Republican from Arizona who worked for both Bush administrations, and Pat Sink, a Republican labor leader.
"The 3 indivituals (sic) are people who I believe advance DT agenda," Manafort wrote in the email to Kushner. "They will be totally reliable and responsive to the Trump White House."
Despite Manafort's communication and Kushner's seemingly promising response, Calk did not land a job within the Trump administration.
It is unclear whether Kushner knew about Calk's loan to Manafort, or if Trump's transition team seriously considered Manafort's recommendations.
A spokesman for Kushner's lawyer, Abbe Lowell, did not immediately respond to a request for comment from Newsweek on Tuesday.
Calk in an interview with Bloomberg on Sunday said, "We're fully cooperating with the Special Counsel's office, and in fairness to both sides we cannot make any comment at this time.''
Kushner, who was a key player during the transition and serves as a senior White House adviser, has been under Mueller's watch as well. The special counsel has reportedly looked into whether Kushner used his official position to benefit his family-owned real estate business. He has spent several hours meeting with Mueller's investigators as a witness.