Jared Kushner Personally Asked for Stories About His Friends to Be Deleted at His Newspaper: Report
Jared Kushner has been accused of ordering the deletion of negative stories about his friends during his time as owner of the New York Observer.
President Donald Trump's son-in-law, who stepped down from the Observer in order to take a role in the administration, told a software developer to scrap articles about his real estate connections and friends in 2012, Buzzfeed News reported.
Among the stories Kushner asked to be deleted were two printed in 2010 about real estate firm vantage properties, and a story printed in 2012 about NBA Commissioner Adam Silver (a friend of Kushner) buying an expensive property, according to software developer Austin Smith, who said he carried out Kushner's requests.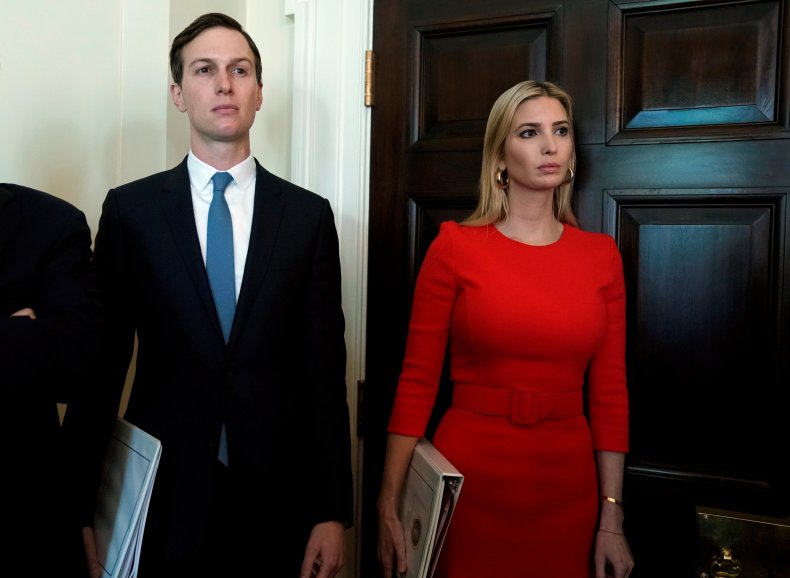 "After Jared Kushner originally bought the New York Observer, I was hired to lead the tech team, which I did for a year and a half in house then for three more as a vendor. He asked me, out of band, to blackhole articles critical of his commercial real estate colleagues and I complied," he wrote on a Hacker News forum.
And speaking to Buzzfeed News, Smith added: "That Kushner, a newspaper owner of all people, would participate in an administration that labels news media the enemy of the people, is an affront to the very notion of the freedom of the press and an utter betrayal of those who worked hard and in good faith for him at the Observer."
The two 2010 stores that were deleted appear to have cast a negative light on Vantage Properties; one story covered a settlement between the company and then New York attorney general Andrew Cuomo after it was alleged Vantage forced tenants out of their homes to raise rents, while another cited Vantage executive Neil Rubler as being on a list of 10 "worst landlords."
The newspaper's former editor, Elizabeth Spiers, who worked under Kushner and has previously criticized him, blasted the White House adviser over the claims, commenting: "If I had known about it, Jared and I would have had a big problem. Jared's such a coward. Went directly to Austin because he knew I wouldn't do it."
The White House did not immediately respond to a request for comment.
Jared Kushner Personally Asked for Stories About His Friends to Be Deleted at His Newspaper: Report | U.S.