Jared Kushner, Donald Trump's son-in-law and a former senior White House adviser, commended President Joe Biden's foreign policy stance on China and the Middle East.
In an editorial published in the Wall Street Journal on Sunday, Kushner praised "smart" moves made early on by the new administration but credited Trump for creating an improved relationship between the United States and Iran.
"The Biden administration is making China a priority in its foreign policy, and rightly so—one of Mr. Trump's greatest legacies will be changing the world's view of China's behavior," Kushner wrote. "But it would be a mistake not to build on the progress in the Middle East."
Kushner, who was tasked with brokering peace deals in the Middle East during his time in the White House, also applauded Biden for signaling he is open to rejoining the 2015 Iran nuclear accord—a deal highly criticized by former President Trump.
"While many were troubled by the Biden team's opening offer to work with Europe and rejoin the Iran deal, known as the Joint Comprehensive Plan of Action, I saw it as a smart diplomatic move," Kushner wrote.
He continued, "The Biden administration called Iran's bluff. It revealed to the Europeans that the JCPOA is dead and only a new framework can bring stability for the future. When Iran asked for a reward merely for initiating negotiations, President Biden did the right thing and refused."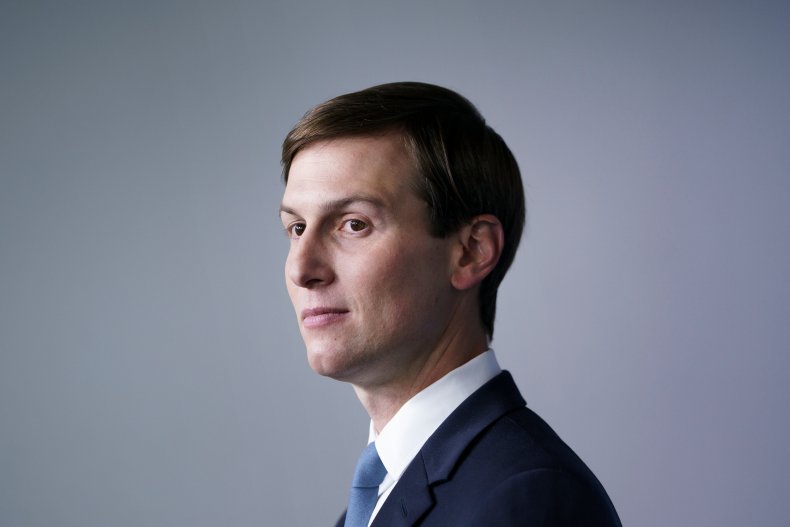 Biden campaigned last year on restoring an accord limiting Iran's nuclear program. The Democrat said he would lift sanctions imposed by Trump on the Middle Eastern nation, but only if Iran returned to the limits on nuclear production that it observed until 2019.
Last month, Secretary of State Antony Blinken told European foreign ministers that the United States would join them in seeking to restore the nuclear deal with Iran. According to a New York Times report, Blinken called the 2015 accord "a key achievement of multilateral diplomacy."
The Iranian nuclear deal was spearheaded by former President Barack Obama's administration and involved several other world leaders. The deal lifted international sanctions on Iran, offering the nation economic relief in exchange for reforms to its nuclear program.
"Iran is feigning strength, but its economic situation is dire and it has no ability to sustain conflict or survive indefinitely under current sanctions," Kushner wrote in the Journal op-ed. "America should be patient and insist that any deal include real nuclear inspections and an end to Iran's funding of foreign militias."
Newsweek reached out to the Office of the Former President and the State Department for comment on Kushner's op-ed.