Jared Kushner's Own Lawyer Fooled by Fake Private Email Account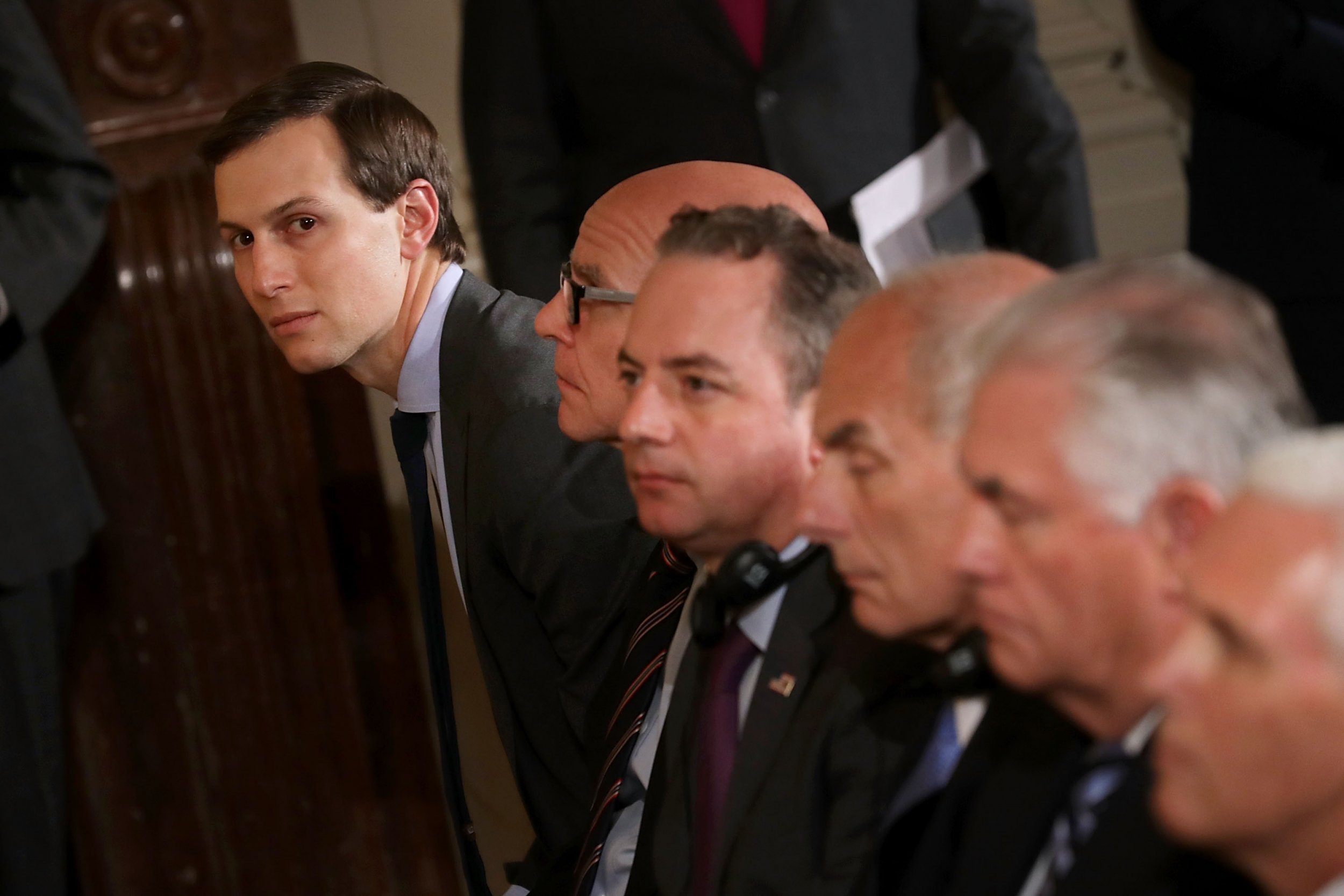 How bad is Jared Kushner's private email scandal? His own lawyer tried to correspond with Kushner's private email on Thursday—about the Senate's investigation into the private email, no less—and ended up sending it to a prankster who had created a fake Kushner email account.
The lawyer, Abbe Lowell, sent the fake Kushner a Senate Intelligence Committee letter condemning Kushner's failure to disclose his private email. The letter ended up in the inbox of a fake email account—kushner.jared@mail.com—set up by James Linton, a 35-year-old self-proclaimed "email prankster."
Linton, posing as the president's son-in-law, had previously written Lowell to confess "exchanges with a website featuring adult content." Linton regularly impersonates members of the Trump administration and publishes his communications with top aides and government employees. His biggest pranks include posing as Reince Priebus in a heated exchange with Anthony Scaramucci following "The Mooch"'s 10-day stint at the White House, and tricking editors at Breitbart into believing Steve Bannon wanted the right-wing site to bring "forth my wrath on Ivanka and Jared."
Nothing came from the original prank until Lowell inadvertently sent the Senate letter this week to the fake account operated by Linton, who gloated on his Twitter account, "**NEW** JARED KUSHNER'S LAWYER, ABBE, sent this to my FAKE JARED email address today!!!"
Lowell forwarded an email from the Republican-led Senate Intelligence Committee reprimanding Kushner and telling him to double-check that he gave them records from his "personal email account described to the news media, as well as all other email accounts" or messaging platforms. The Senate letter came amid reports that Kushner and other White House aides used private email accounts while serving in government.
"We did review this account at the time, and there were no responsive or relevant documents there," Lowell told CNN.
The use of a private email from Jared Kushner prompted an internal probe of private email use, retrieving "batches of emails on the White House server to and from private accounts of senior aides," reported Politico. The White House probe could take weeks or months to complete.
The former real estate developer has struggled with other paperwork. Kushner has been criticized in the past for not disclosing contacts with Russian leaders, as well as ownership of a multimillion-dollar tech company with links to Goldman Sachs and businessmen Peter Thiel and George Soros, reported CNN.
During the 2016 election, Hillary Clinton was the target of Trump's attacks for her use of a private email server as secretary of state, leading to chants of "lock her up" at the Republican National Convention and Trump rallies. Clinton has since called that the "height of hypocrisy."
Newsweek reached out to Lowell twice on Friday, but the calls were not returned.