Jared Kushner Says Outrage Over Jamal Khashoggi Will Pass, Just Like Past Criticism of Crown Prince: Report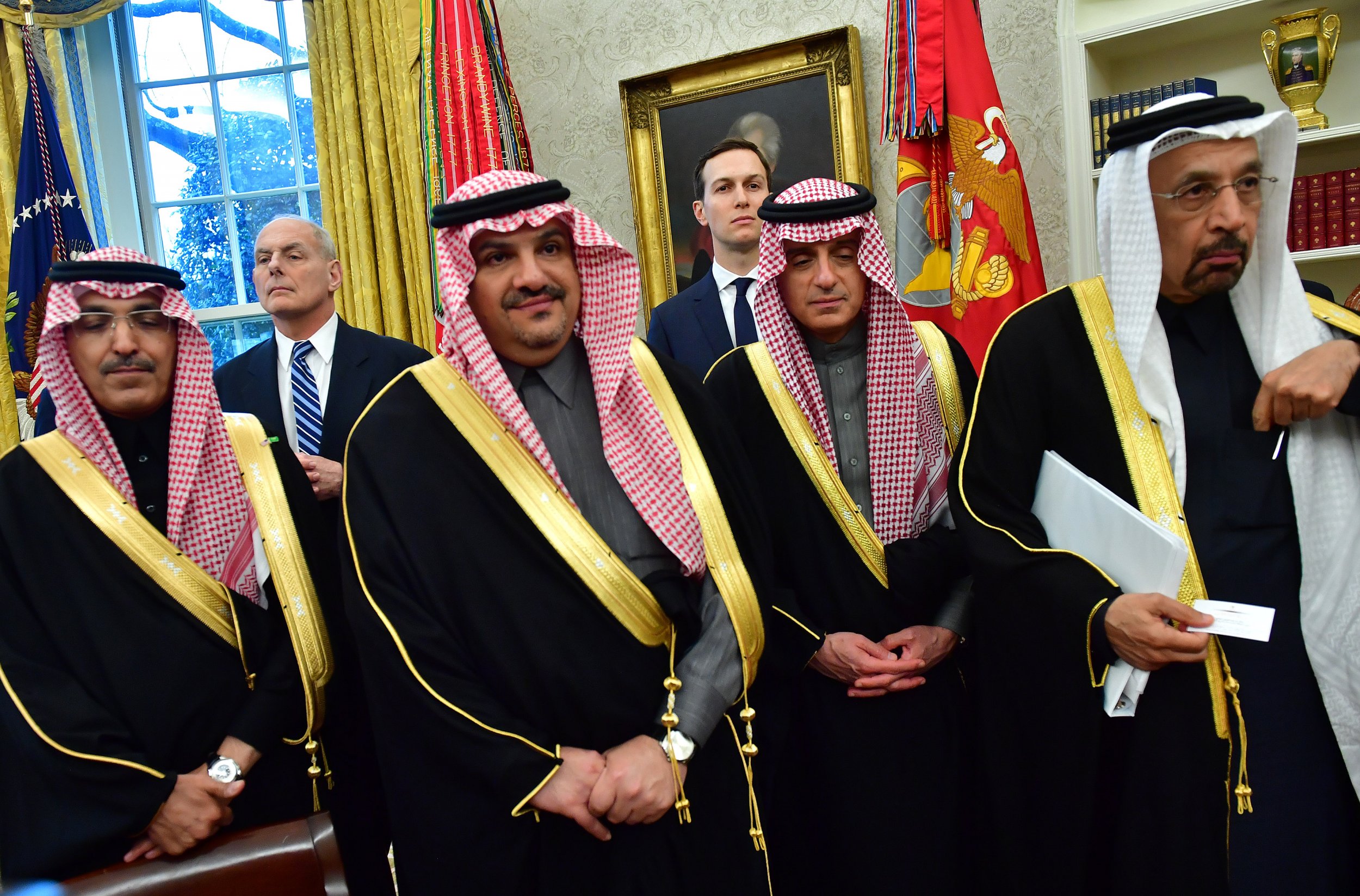 Jared Kushner, who has a close relationship with the crown prince of Saudi Arabia, reportedly wrote off outrage over the disappearance and alleged murder of Saudi journalist Jamal Khashoggi as something that will pass, like other major mistakes the kingdom has committed in the past.
President Donald Trump's son-in-law had been urging the president to stand by Saudi Crown Prince Mohammed bin Salman, a former official and person closely tied to the White House told The New York Times on Thursday.
"Mr. Kushner has argued that the crown prince can survive the outrage just as he has weathered past criticism," the report stated.
Khashoggi, who wrote columns that were critical of the Saudi kingdom for The Washington Post, entered the Saudi consulate in Turkey on October 2 and has not resurfaced.
Kushner, whom Trump entrusted with forging peace in the Middle East, has appeared to be far less critical of the Saudi kingdom than the president himself. Trump, in an interview with the Times on Thursday, said it "certainly" seemed that Khashoggi was dead and that he believed intelligence reports indicating a top Saudi official was behind it.
"Unless the miracle of all miracles happens, I would acknowledge that he's dead," Trump said. "That's based on everything—intelligence coming from every side."
It was a marked turn from Tuesday, when he defended the Saudis and said, "Here we go again with, you know, 'You're guilty until proven innocent.'"
Saudi Arabia rulers are considering placing blame on a top intelligence official who is closely tied to Crown Prince Mohammed, three people familiar with the plans told the Times on Thursday.
Kushner defended the crown prince, who goes by his initials, long before Khashoggi's disappearance. While organizing a summit in Riyadh on combatting terrorism, Kushner said, "I would speak to MBS almost every day to plan it," and "Every single thing he promised me, he delivered 150 percent on," according to CBS chief White House correspondent Major Garrett's book Mr. Trump's Wild Ride: The Thrills, Chills, Screams, and Occasional Blackouts of an Extraordinary Presidency.
The book, published last month, also states that Kushner said he and the United States were looking for the crown prince "to be successful," that his efforts around fighting extremism were "incredible" and that "we should be trying to support him."
Kushner and the crown prince became friends in March 2017 over dinner at the White House.
Update: The headline and text for this story has been changed to reflect an alteration to The New York Times piece, which previously reported that Kushner had specifically cited "the kidnapping of the prime minister of Lebanon and the killing of a busload of children in Yemen by a Saudi airstrike." The Times report now states that Kushner simply referred to "past criticism."