Jared Kushner Says 'I Don't Know' When Asked Whether He Would Tell FBI If Contacted By Russia Again
President Donald Trump's son-in-law and senior adviser Jared Kushner said he did not know if he would inform the FBI if contacted in the future by Russian agents offering dirt on a political opponent of his father-in-law.
Kushner, who is married to the president's daughter Ivanka Trump, gave an interview with Axios in which he was confronted about his decision not to contact the FBI when offered support from Russia during the 2016 presidential campaign. The senior White House adviser downplayed the incident, as he has done previously, and then said he wasn't sure how he would respond if in the same situation arose again.
"Let me put you in my shoes at that time. OK, I'm running three companies, I'm helping run the campaign. I get an email that says show up at 4 instead of 3 to a meeting that I had been told about earlier that I didn't know what the hell it was about," Kushner said.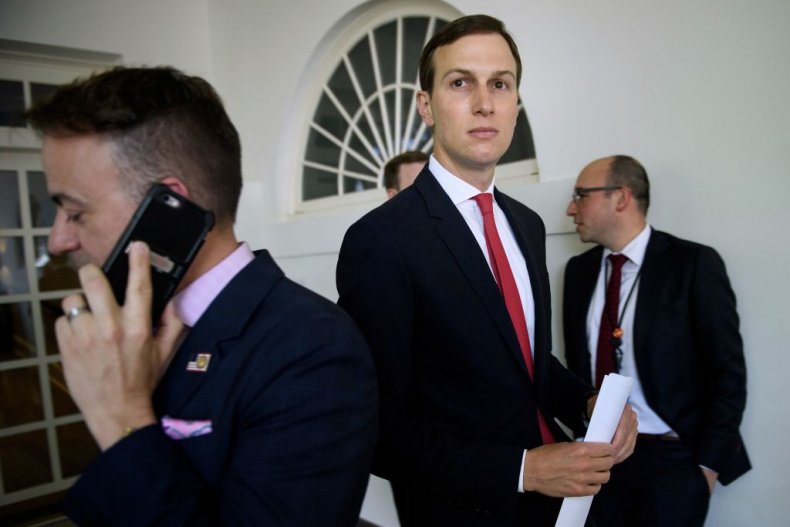 Axios reporter Jonathan Swan pointed out that the email "had Russia in the subject line."
"Again, I would get about 250 emails a day and so I literally saw show up at 4. I showed up at 4," Trump's son-in-law insisted.
Pressed by Swan if he would contact the FBI if he were in the same situation again, Kushner said: "I don't know."
"It's hard to do hypotheticals, but the reality is is that we were not given anything that was salacious," he said. Kushner also criticized those who are asking him why he neglected to contact the FBI, calling them "self-righteous" and playing "Monday morning quarterback" during the interview.
After receiving an email with the subject line: "Re: Russia - Clinton - private and confidential," Kushner joined a meeting on June 9, 2016 in Trump Tower. Donald Trump Jr. and Trump's convicted former campaign chairman Paul Manafort also attended the meeting, which involved a Kremlin-connected lawyer. Trump Jr. later admitted to investigators that the purpose of the meeting was to get dirt on former Democratic presidential candidate Hillary Clinton. Kushner claims he only spent 15 minutes in the meeting before deciding it was a waste of time.
Trump Jr. was subpoenaed last month by the Republican-led Senate Intelligence Committee to answer further questions about the Trump Tower meeting. The president's son has reportedly agreed to meet with the committee for four hours, during which time no questions will be off limits. As for Manafort, he is currently serving a 7 1/2-year sentence for multiple charges of fraud, tax evasion and conspiracy.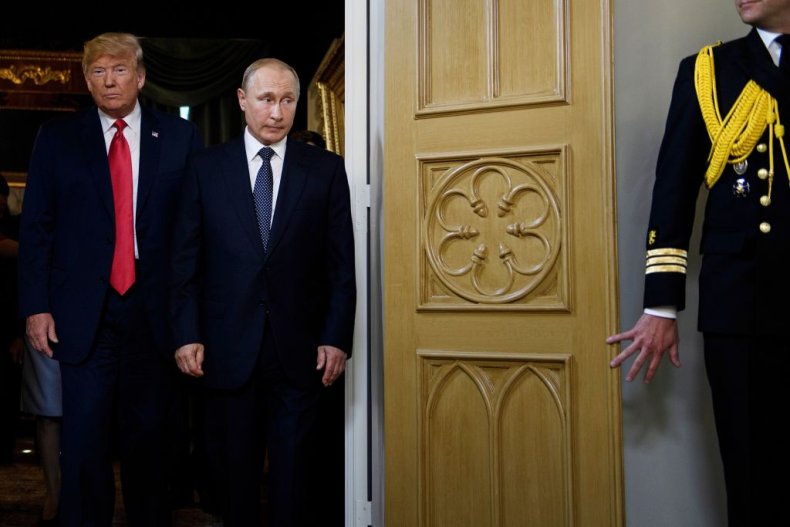 In his interview with Axios, Kushner also defended the president against accusations of racism.
"Have you ever seen [Trump] say or do anything you would describe as racist or bigoted?" Swan asked.
"The answer is no, absolutely not," Kushner answered. "You can't not be a racist for 69 years then run for president and be a racist... when a lot of the Democrats call the president a racist I think they're doing a disservice to people who suffer because of real racism in this country."
But when questioned by the journalist over whether or not the president's "birther" conspiracy about former President Barack Obama's citizenship was racist, Kushner refused to give his opinion. He instead repeatedly responded: "I wasn't involved in that."