Jared Kushner Says Trump is Focused on Response to China, Will Take Whatever Actions Are Necessary to Hold Them Accountable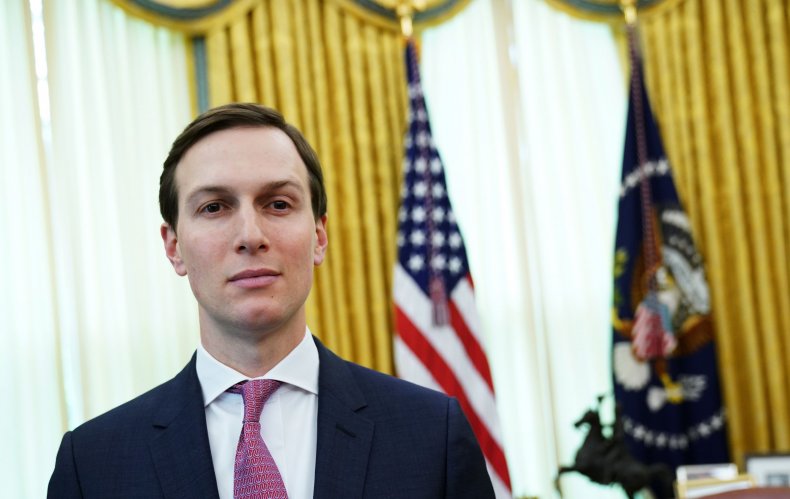 White House Senior Adviser Jared Kushner told Fox & Friends Wednesday that President Donald Trump "will take whatever actions are necessary" against whoever is responsible for the outbreak of the novel coronavirus that triggered a global pandemic and wreaked havoc on the U.S. economy.
Co-host Brian Kilmeade asked Kushner about two things: the Australian government's independent investigation into the origins of the virus, and German newspaper Bilds' invoice to China for $160 billion for losses related to Covid-19, the disease caused by the virus.
"Do you believe that they owe us a check, and will there be an invoice handed to them shortly?" Kilmeade asked Kusher about China.
"Is there going to be an offensive move on them to replenish our resources, as we've been brought to our knees economically?"
Kushner said that Trump is focused on the country's response to the COVID-19 pandemic.
"But," he added, "he has asked the team to look into very carefully what happened how this got here, and to make sure that he will take whatever actions are necessary to make sure that the people who cause the problems are held accountable for it."
"So, yes," Kushner said.
Trump has said that the U.S. would demand "substantial" compensation from Beijing for what he has characterized as China's mishandling of the initial outbreak of the coronavirus.
As recently as January 24, Trump initially praised Chinese President Xi Jinping's "transparency" about the outbreak and said Jinping's government was "working very hard to contain the Coronavirus." However, later Trump changed his message and began blaming China as the number of cases and deaths in the U.S. grew over the course of February, March, and April.
Earlier this month, Trump announced that his administration would cease providing any funds to the World Health Organization, which he derided as "China-centric" because WHO leadership did not criticize China's handling of the outbreak, and praised China's "transparency" on the matter.
His top trade adviser, Dr. Peter Navarro, suggested during an April 19 appearance on Fox Business Network that China bears the burden of proving that it did not cause the pandemic, which according to a March 27 Defense Intelligence Agency assesment, could have emerged "accidentally" due to "unsafe laboratory practices" at a virology lab in Wuhan Province.
A spokesperson for China's foreign ministry, Geng Shuang, said at a Tuesday news briefing that U.S. politicians like Trump are "lying through their teeth," adding that the Chinese government would "advise American politicians to reflect on their own problems and try their best to control this epidemic, as soon as possible instead of continuing to play tricks to deflect blame."