Jared Kushner's Security Clearance Forms Had Unprecedented Level of Mistakes, Says Leading Official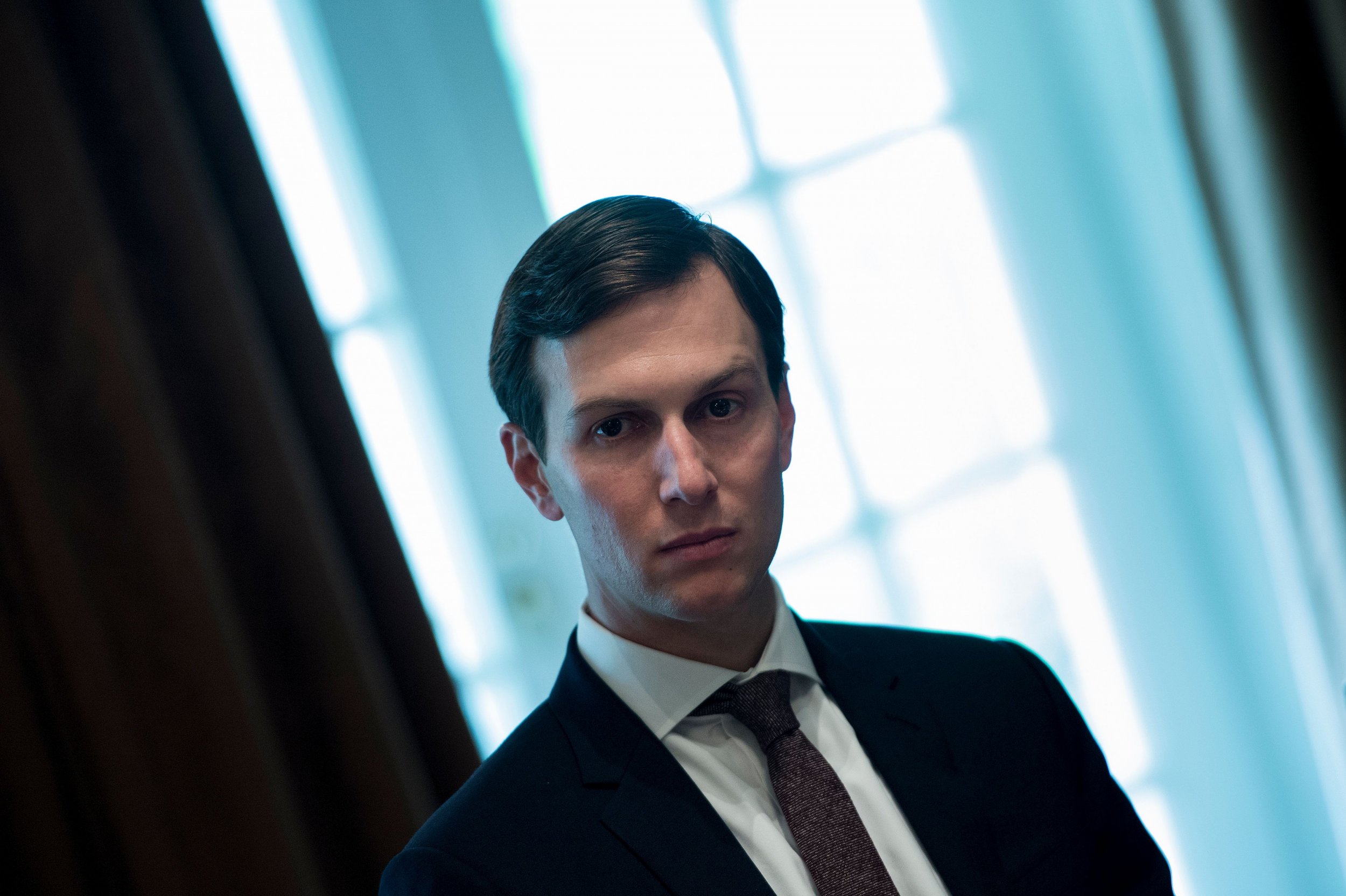 White House senior adviser Jared Kushner's multiple attempts to complete a security clearance form featured an unprecedented level of mistakes, according to the person in charge of the government bureau responsible for clearing the forms.
Related: Jared Kushner hid one of his companies on a disclosure form—then profited
"I have never seen that level of mistakes," Charles Phalen, the director of the National Background Investigations Bureau, a division of the Office of Personnel Management, said during a House subcommittee hearing Wednesday.
Phalen was responding to a question from Democratic Congressman Raja Krishnamoorthi, who queried whether Kushner's 100 errors and omissions and multiple updates were unprecedented. Both Krishnamoorthi and Phelan said they had seen nothing like it.
Kushner's security clearance has long been a source of intense scrutiny. President Donald Trump's son-in-law initially submitted his security clearance questionnaire, known as SF-86, without mentioning any contacts with foreign officials. Kushner said the form had been "prematurely submitted due to a miscommunication."
He later submitted multiple revised versions of the form to eventually include more than 100 foreign contacts.
Even after initial revisions, the form failed to include a June 2016 meeting with Russian lawyer Natalia Veselnitskaya he attended at Trump Tower accompanied by Donald Trump Jr. and Trump's campaign manager at the time, Paul Manafort. The meeting came to light this summer upon the release of emails sent to Trump Jr. proposing the meeting as a chance to learn information that would "incriminate" Trump's election opponent, Hillary Clinton. Trump Jr. said no such information was provided, but the meeting has become a focus of the investigation into alleged collusion between the Trump campaign and Russia.
In a statement Thursday, Jamie Gorelick, an attorney for Kushner, said the White House adviser had submitted additional information to the FBI and was "cooperating fully with its background investigation."
Following Phalen's testimony Wednesday, an OPM spokesman told CNN that his comments about the form's level of omissions had been "taken out of context," but he did not provide details as to how.
Amid the repeated disclosures about Kushner's omissions, some Democrats have called for his security clearance to be revoked. Those calls have become louder following reports last month that he used a personal email account to conduct government business while in the White House.
Kushner's security clearance forms apparently are not alone in suffering omissions. During Wednesday's hearing, Democrat Representative Ted Lieu alleged that Kushner's omission of a real estate tech startup from his financial disclosure form allowed him to "enrich himself."