Jared Kushner's Company Cheated Tenants Out of Cheap Rent, Lawsuit Says
Jared Kushner's real estate company robbed some New York City residents of cheap housing, a group of tenants charged in a lawsuit Tuesday—the second time the White House senior adviser has been sued for violating city rent laws.
The suit claims that Kushner Companies broke the law by failing to register 16 of 18 apartments for rent stabilization in a building the firm bought in 2014, when the multi-millionaire Kushner was still running the company. The city's rent stabilization law limits on how much a landlord can raise rent each year to protect tenants against sharp increases.
"Kushner Companies appears to be flouting the law with reckless abandon," said Aaron Carr, executive director of Housing Rights Initiative, which is helping the tenants. "We feel that Kushner Companies is gaming our system and swindling our city of its affordability."
The prior owner of the building, Brooklyn Law School, did not have to register the apartments because the building was exempt from the program as student housing. But Kushner was required to file once he converted it back into apartments, according to the complaint. Instead, he charged his new residents market-rate rents at hundreds of dollars over what they should be paying, the suit claims.
In the building in tony Brooklyn Heights, Kushner's company is charging $2,600 per month in rent for a small studio. A one-bedroom unit rents for $3,800.
A rep for Kushner's company said the lawsuit is "without merit" because the rent stabilization laws do not apply because the apartments were renovated.
"Kushner Companies has always aspired to be a leader in good management practices and how people live in general," said spokeswoman Christine Taylor.
But complaints against the real estate firm's 20,000 properties would show otherwise—this is just the latest suit initiated by Housing Rights Initiative claiming Kushner allegedly overcharged his tenants. In August, the organization filed a similar suit in a building nearby.
And Kushner's firm allegedly tried to drive out long-term tenants in a third building by using construction to make their lives miserable, the Village Voice reported in January.
Last month, Maryland's attorney general began investigating the company for abusive debt collection practices and disrepair at its 17 multifamily apartments across the state after The New York Times and ProPublica published an investigation chronicling the company's alleged missteps.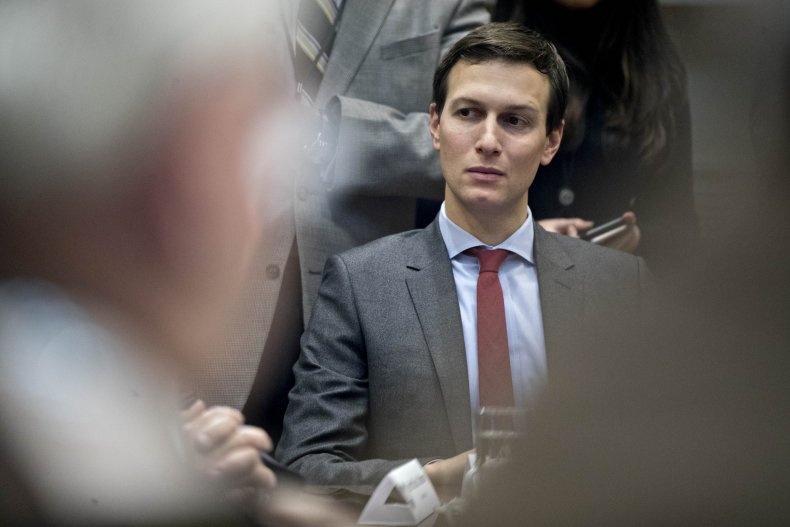 Carr, the housing rights activist, said it's no coincidence that Kushner Companies lands in the eyes of the law again and again and is urging New York officials to launch their own investigation.
"It's not an isolated incident, it's part of a systematic business model," he said. "There's clearly a systematic problem with Kushner Companies' misconduct."
Kushner stepped down from the company in January.
The charges against his former firm come as the son-in-law of President Donald Trump is under fire for his alleged role in the Trump campaign's collusion with Russia during the 2016 election. Kushner has said the campaign did not coordinate with Russia, adding that he's cooperating with special counsel Robert Mueller.