Why Is Jared Kushner By Far the Least Popular Trump Family Member?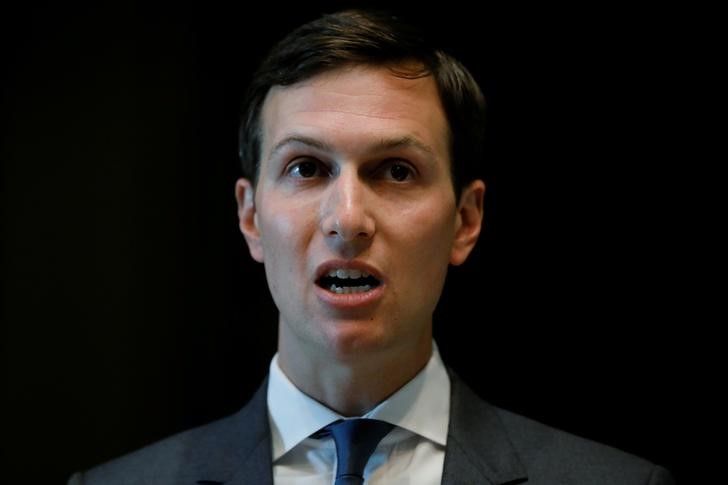 Much has been made of President Donald Trump's historic low approval ratings. But the president is not even the least popular member of his own family. Instead, that unwanted honor belongs to Trump's son-in-law, Jared Kushner.
Related: Jared Kushner's security clearance: Critics say Ivanka Trump's husband shouldn't have access to top U.S. secrets due to undisclosed Russia contacts
The husband of Ivanka Trump is viewed favorably by just 22 percent of American voters, with 36 percent having an unfavorable opinion, according to a Politico/Morning Consult poll released Wednesday. Surprisingly, despite the waves of media coverage he has received since taking up a senior adviser position in the White House, 41 percent of respondents said they had never heard of the former real-estate developer.
The numbers contrast sharply with those for other members of the Trump family featured in the poll. His wife has a positive rating, with 44 percent viewing her favorably and 38 percent unfavorably. And the figures are similar for the First Lady, Melania Trump.
Even Donald Trump Jr., who has been pilloried over a meeting with a Russian government attorney during the presidential campaign, scored better than his brother-in-law. Trump's oldest son is still seen favorably by 37 percent of the electorate, compared with 47 percent who see him in an unfavorable light.
Kushner has had issues of his own when it comes to Russia, of course. The 36-year-old was in the same meeting with Trump Jr. last summer, while he was also found to have had multiple undisclosed contacts with the Russian ambassador to the United States, Sergey Kislyak, as well as a meeting with a Russian banker. Following those revelations, he has three times amended his version of the SF-86 form, which is required to obtain a security clearance. There is now considerable pressure for that security clearance to be revoked.
But Kushner is far from alone among the Trump family or administration in being attached to controversies. And yet Kushner has long been the least popular. In another Politico/Morning Consult poll last month, Kushner was the individual in the White House who voters most wanted to be removed from office.
Part of that reaction may be down to Kushner's lack of visibility. Unlike Donald Trump Jr. and Ivanka, Kushner is rarely heard from in public, whether giving interviews, speeches or on social media. Or perhaps Kushner is less popular with the president's base because he has been portrayed as a Democrat and a moderating voice.
Or it could also be due to the fact that he is an Orthodox Jew. Although Ivanka Trump has converted to Orthodox Judaism, it is Kushner who has been the target of concerted anti-Semitic abuse.
In April, the Anti-Defamation League reported on an "anti-Semitic social media trolling campaign" aimed at Kushner. According to the Jewish civil rights organization, the campaign included accusations that Trump had stepped back from his "America First" policy because he is being manipulated by Kushner.
During his campaign, Trump received the support of racist and anti-Semitic groups and individuals, including the Ku Klux Klan and white nationalist Richard Spencer. He has also been criticized for not speaking up early and forcefully enough about a wave of anti-Semitic attacks since his inauguration and issuing a statement on International Holocaust Remembrance Day that failed to mention the 6 million Jews who died.