Jared Kushner Can Be 'Voice Within the Administration' to Push Trump on Prison Reform, Democrat Says
The Democratic Congressman sponsoring prison reform legislation is counting on White House adviser Jared Kushner to be a "voice within the administration" to advance the issue with President Donald Trump, he said on a press call Thursday.
Both Trump and Attorney General Jeff Sessions have taken a "tough on crime" stance, which results in more people being jailed for what are usually non-violent crimes and makes reform more challenging. But New York Democrat Hakeem Jeffries said he is hopeful that Kushner, who has been quietly exploring prison reform for the past six months and hosted a meeting on the issue with the president earlier in January, will be a key player in creating meaningful change on an issue that already has bipartisan support, according to new poll numbers.
"I think that we do have a strong ally within the White House in senior adviser Jared Kushner, who from the beginning of his tenure has indicated support for prison reform in particular, and I think broadly for the notion of significant criminal justice reform and hopefully he will be a voice within the administration to push this forward," Jeffries told reporters.
Jeffries, an outspoken critic of Trump, is a sponsor of the Prison Reform and Redemption Act, which was introduced by Republican Representative Doug Collins in July 2017. The bill aims to reduce recidivism and would allow some federal prisoners to earn time credits to reduce their sentences. However, it would not reduce or eliminate mandatory minimum sentences, which have been cited as a big reason for the United States having the world's largest prison population.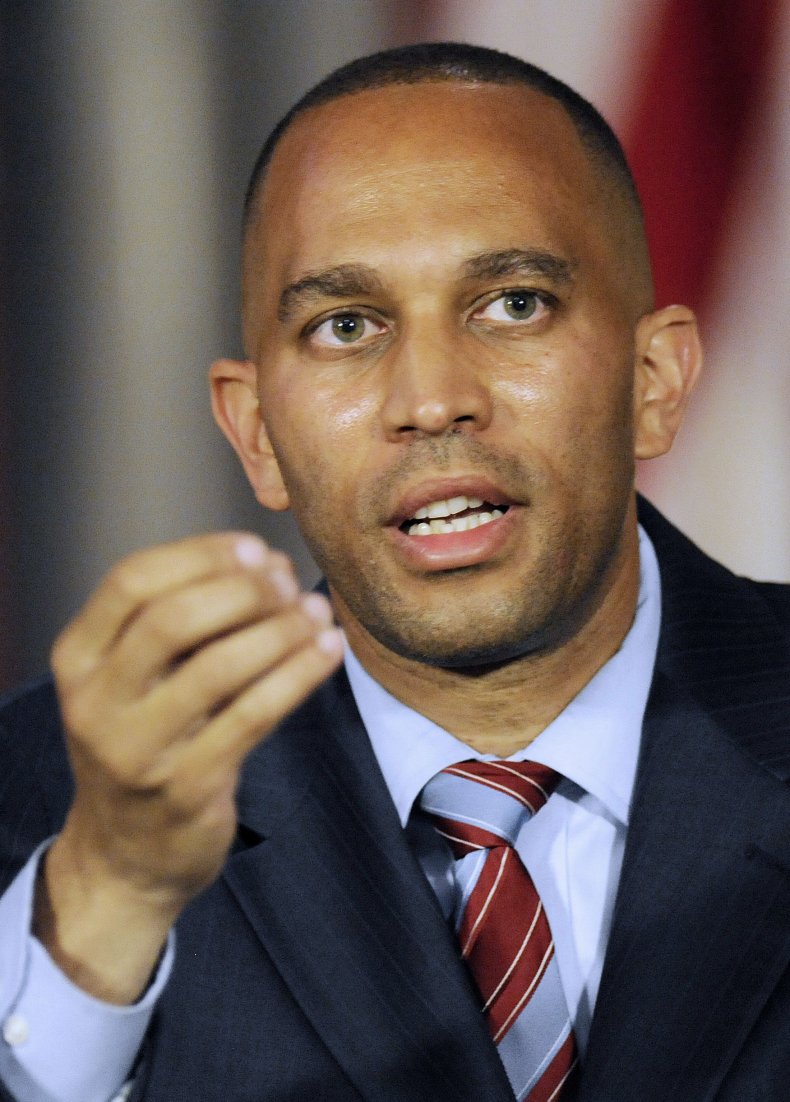 The comment came while Jeffries was discussing the results of a new poll released on Thursday by advocacy group Justice Action Network that showed more than three-quarters of Americans believe the country's criminal justice system needs significant improvements. Among the 76 percent of Americans who support reform, 68 percent of Republicans and 80 percent of Democrats back the issue, according to the results.
The bipartisan support for criminal justice reform is all but unprecedented at a time of extreme political polarization, according to a strategist from Public Opinion Strategies, the research firm that conducted the poll.
"These are significant margins," Republican pollster Robert Blizzard told reporters. "You do not see issues or policies in anything we're doing polling on these days that have this significant bipartisan support."
Although Trump has vowed to be tough on crime, he has also voiced support for programs that reduce recidivism. During the president's January 11 roundtable with Kushner, he said he wants to ensure that inmates are "able to contribute to their communities after they leave prison," but at the same time stated he is working with law enforcement to reduce crime and "put dangerous offenders behind bars."
The U.S., which has the highest incarceration rate in the world, currently has more than 2.3 million people locked up. And more than two out of three released inmates are arrested again within five years. Of those, roughly 55 percent end up back in prison.
Jeffries said he is "cautiously optimistic" that Trump will throw his support behind prison reform, given that it has such a strong backing across the aisle.
"I think building upon that foundation, we can make the strongest possible case to President Trump that it is something that's good for the country moving forward and we have seen in the past that he has certainly cut bipartisan deals," he added, referring to the September 2017 "Chuck and Nancy deal" with Democratic Leaders Chuck Schumer and Nancy Pelosi.
Since abandoning his real estate business and moving to Washington D.C., liberals have hoped that Kushner, a former Democratic donor, would exert his influence over Trump to get him to move on progressive issues. Prison reform is just the latest example in a long list that includes immigration, LGBTQ issues, and the environment. Of those, Kushner has largely failed to change his father-in-law's mind.
The White House referred a request for comment to Trump's January 11 remarks.