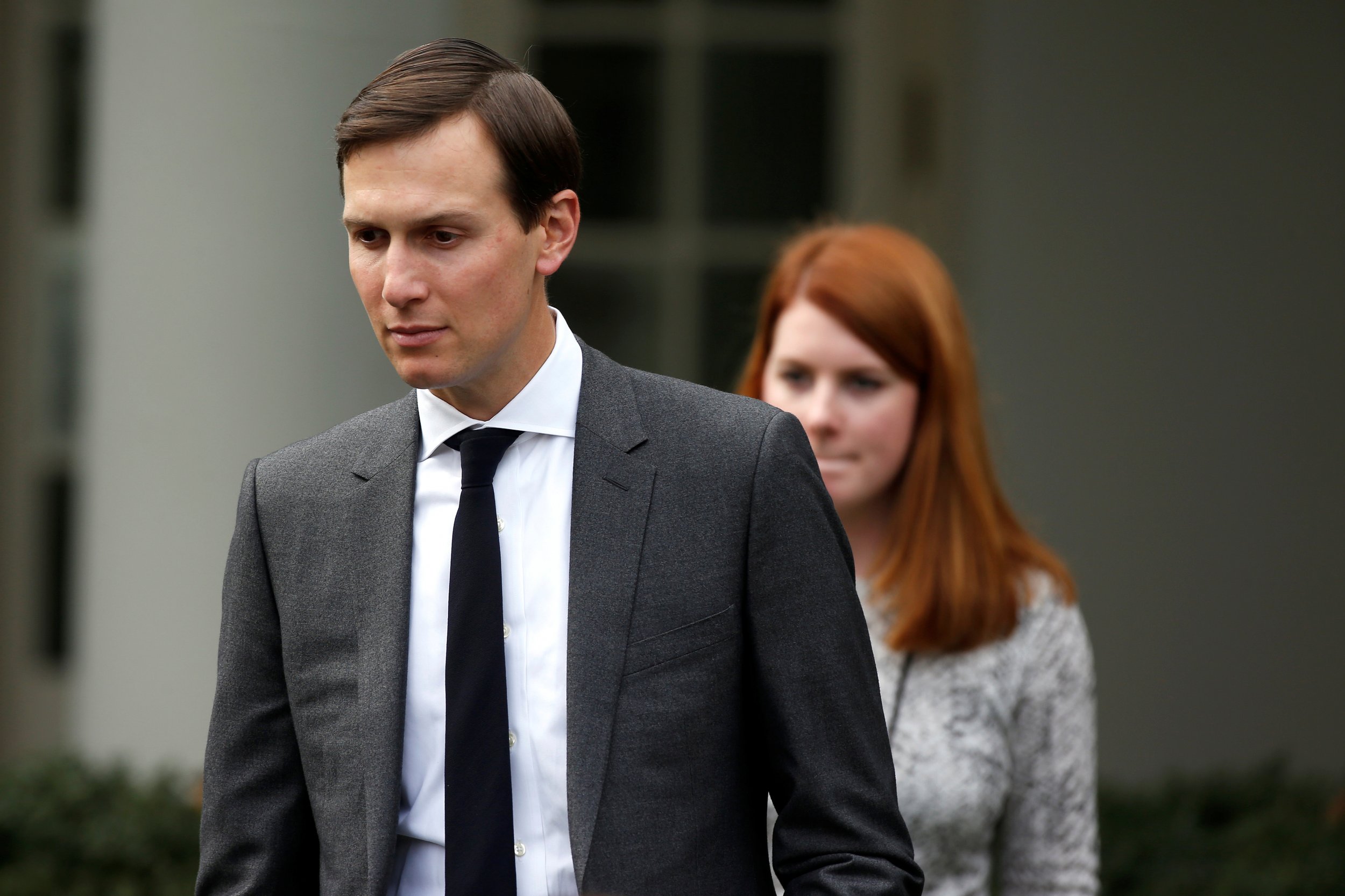 President Donald Trump's son-in-law and senior adviser Jared Kushner urged him to fire former FBI Director James Comey during meetings with other top officials in the lead up to Comey's dismissal in May.
Four people familiar with the discussions confirmed to The Wall Street Journal Tuesday that Kushner pushed for Comey to be replaced.
One said Kushner and other top White House officials believed Comey was too unpredictable after his handling of the probe into Hillary Clinton's emails. Another said Kushner thought Democrats would cheer Comey's firing after his handling of the Clinton investigation and that FBI agents who were unhappy with his performance would also applaud the move.
Kushner's involvement in Trump's decision to fire Comey is being investigated by special counsel Robert Mueller. The probe is looking at whether the president obstructed justice by firing the FBI Director while Comey was leading an investigation into whether Trump's campaign colluded with Russia.
Days after Comey was dismissed, Trump justified his firing during an interview with NBC News: "I said to myself, I said you know, this Russia thing with Trump and Russia is a made-up story."
Trump said he intended to fire Comey "regardless" of a rationale outlined by Deputy Attorney General Rod Rosenstein in a letter that the White House used to defend the firing. That letter argued that Comey had mishandled the Clinton investigation.
Read more: Kushner worried Mueller's probe would "get" President Trump
During a meeting later that month with Russia's foreign minister, Sergey Lavrov, and the then ambassador to the U.S. Sergey Kislyak, Trump said firing Comey relieved "great pressure because of Russia."
Mueller's legal team are now questioning witnesses about whether Kushner advocated for Comey to be fired, people familiar with the investigation have said.
"When the president made the decision to fire FBI Director Comey, Mr. Kushner supported it," Kushner's attorney, Abbe Lowell, told the WSJ.
"There's no apparent evidence of Jared's involvement in any decision-making process having to do with Mr. Comey's firing," a White House attorney also said, adding Kushner had "no meaningful role" in Trump's decision.
In September The New York Times reported that Trump made the decision to fire Comey before any White House meetings after conferring with his daughter Ivanka Trump, Kushner, and adviser Steven Miller during a weekend at his golf club in Bedminster that began May 4. Trump, the report said, was worried about the Russia investigation during the trip. Both Kushner and Miller supported Trump's decision and Miller drafted a letter that transcribed the president's thoughts on the matter.
Last Sunday ABC News reported that Mueller has requested emails about Comey's firing along with other documents from the Justice Department, including ones about Attorney General Jeff Sessions's decision to step away from the Russia investigation.