Jared Kushner Is a Woman, According to Voter Registration Records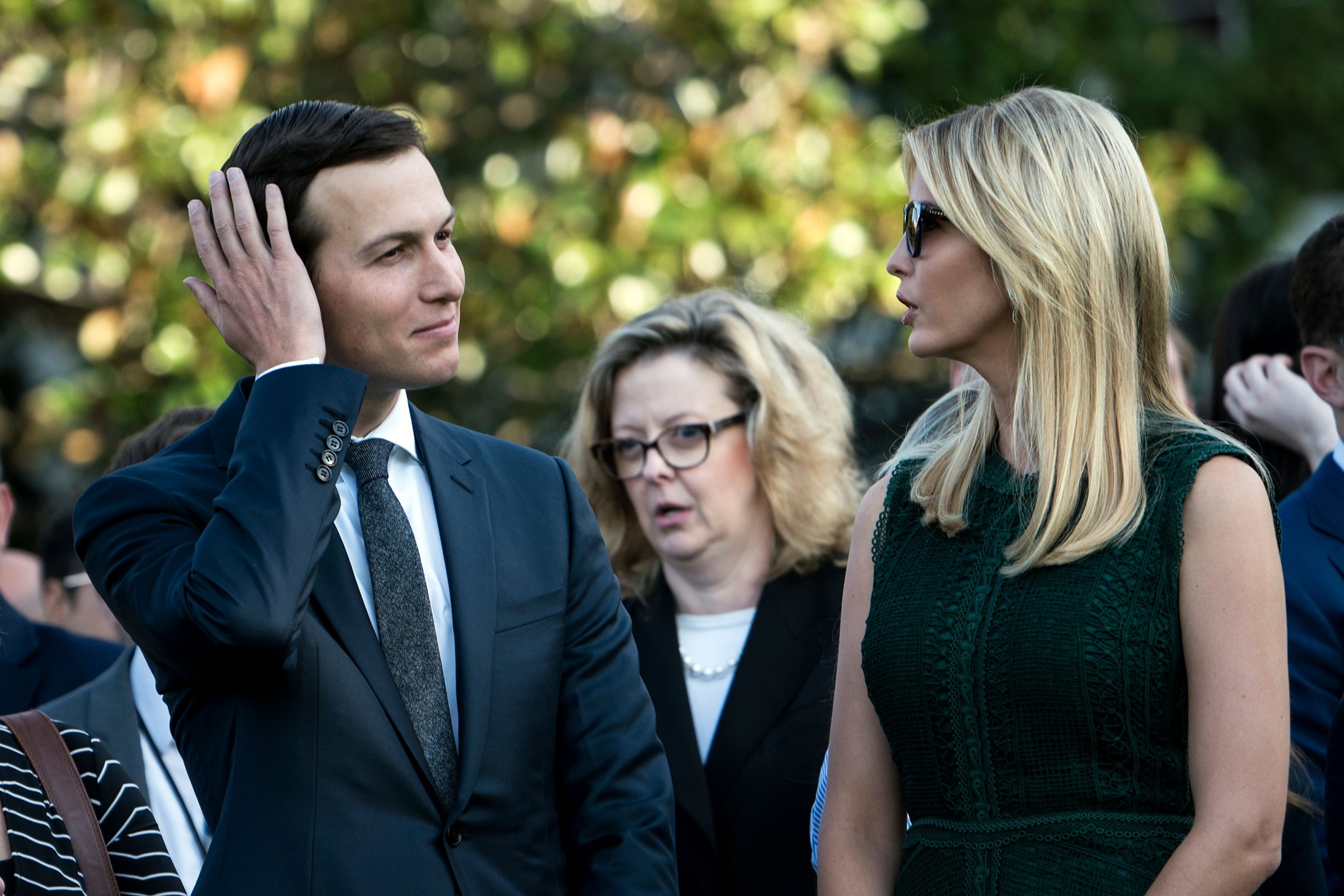 Jared Kushner is a woman.
Well, that's true at least according to records from the New York State Board of Elections. As first reported by Wired, Kushner is listed as a female in its records.
Newsweek verified Wired's report through public records.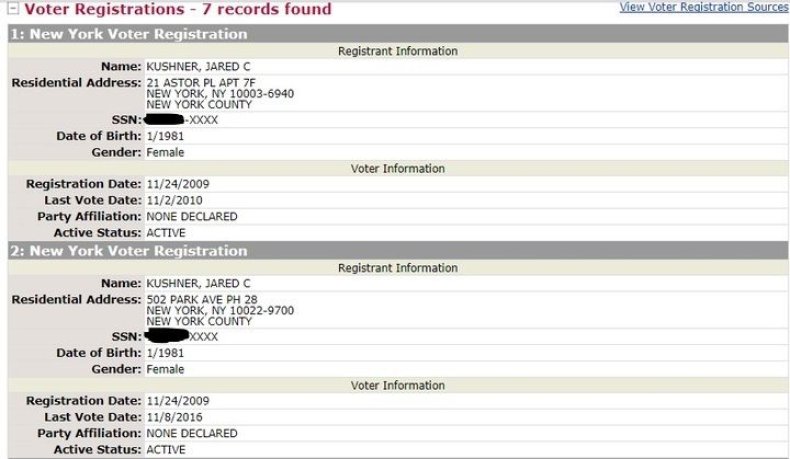 It's not clear if this constitutes a breach of voting laws, but it is quite ironic considering the Trump administration's claims of widespread voter fraud. Moreover, it adds to the already embarrassing fact that Kushner is registered to vote in two states—both New York and New Jersey. (Voter records from New Jersey list Kushner's gender as "unknown.")
It's entirely possible this was simply an accident. But Kushner, senior adviser and son-in-law to President Donald Trump, seems to struggle when it comes to filling out official forms.
Newsweek reached out to Kushner for comment but did not hear back by the time of publication.
Kushner has come under fire for failing to properly disclose foreign contacts—including meetings he had with Russians—on his security clearance form, which he amended several times. This has added to suspicions surrounding the Trump campaign's possible collusion with Russia in interfering with the election. Kushner has maintained he's not guilty of collusion and blamed the error on his staff.
On top of this, it was also recently reported that Kushner has used a private email account for government business, which was one of Trump's major criticisms of former Secretary of State Hillary Clinton during the campaign.
In short, whatever the reason for Kushner being listed as a woman in voter records, it adds to the narrative that he's incompetent and fails to follow proper procedures. This doesn't exactly inspire confidence in terms of his ability to advise the president.
If Kushner can't fill out a simple form, should he really be offering guidance to Trump on complex matters like a push for peace in the Middle East?
When it comes to politics, it has long been known that the small details often matter most.