Jared Kushner's Brother, Who Opposed Trump, Donates To Gun Violence Protest March, Report Says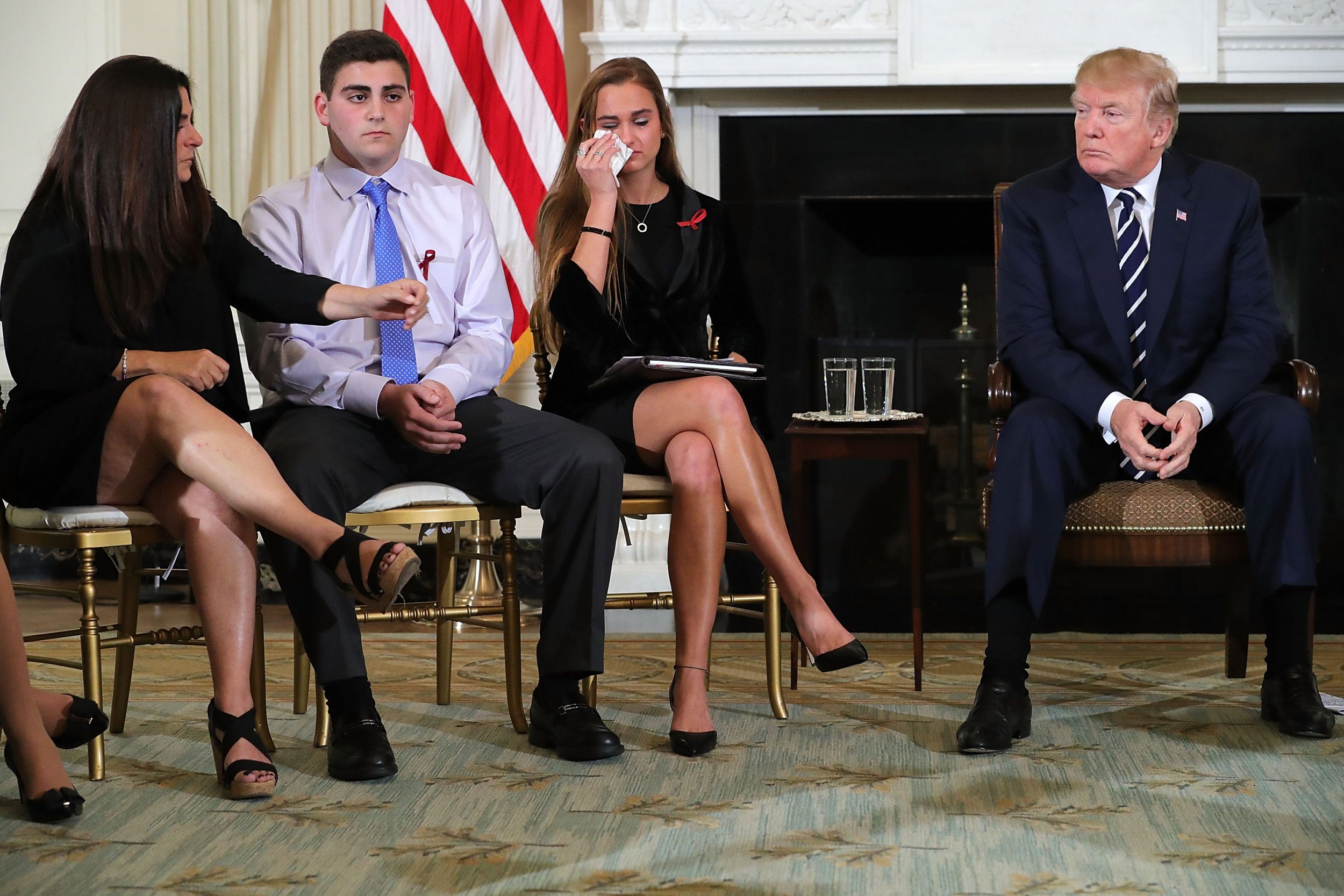 Jared Kushner's younger brother Josh Kushner has reportedly made a hush donation to an anti-gun violence rally organized by Parkland shooting student survivors.
Related: Obama Tells Teen Anti-Gun Activists, 'We've Got Your Backs,' As Trump Promotes Arming Teachers
The $50,000 donation by the senior White House adviser's brother—the founder of venture capital firm Thrive Capital, real estate investment platform Cadre, and health insurance company Oscar—was reported by Axios on Sunday.
Josh Kushner is a lifelong Democrat, a spokesman said in 2016, and did not intend on voting for President Donald Trump.
The mission of the march, scheduled to take place in Washington, D.C. on March 24, according to its website is "to demand that a comprehensive and effective bill be immediately brought before Congress to address these gun issues."
"No special interest group, no political agenda is more critical than timely passage of legislation to effectively address the gun violence issues that are rampant in our country," it states. The march was organized in response to the Florida shooting last month that left 17 people dead.
The Wall Street Journal reported that Trump on Sunday planned to release a plan encouraging schools nationwide to allow staff to carry concealed weapons. The plan would symbolize Trump's support for two bills Congress is considering that would boost America's background check system as well as give the green light to $50 million worth of safety improvements for schools.
However, the plan neglects to tackle raising the age required to buy a rife to 21 years old and a bump stocks ban, two issues gun control advocates have been calling for.
As of late afternoon Sunday, the Trump administration had not unveiled the plan.
Last month, Trump had a listening session with Parkland shooting survivors and the following day praised the National Rifle Association and suggested that school staff trained and carry weapons get "a little bit of a bonus" for making their campuses safer.
Josh Kushner's donation suggests he is a much bigger supporter of gun control than the president is.