Jared Kushner's Father Is 'Not at All Concerned' With Investigation, Says Mueller Has Not Been in Contact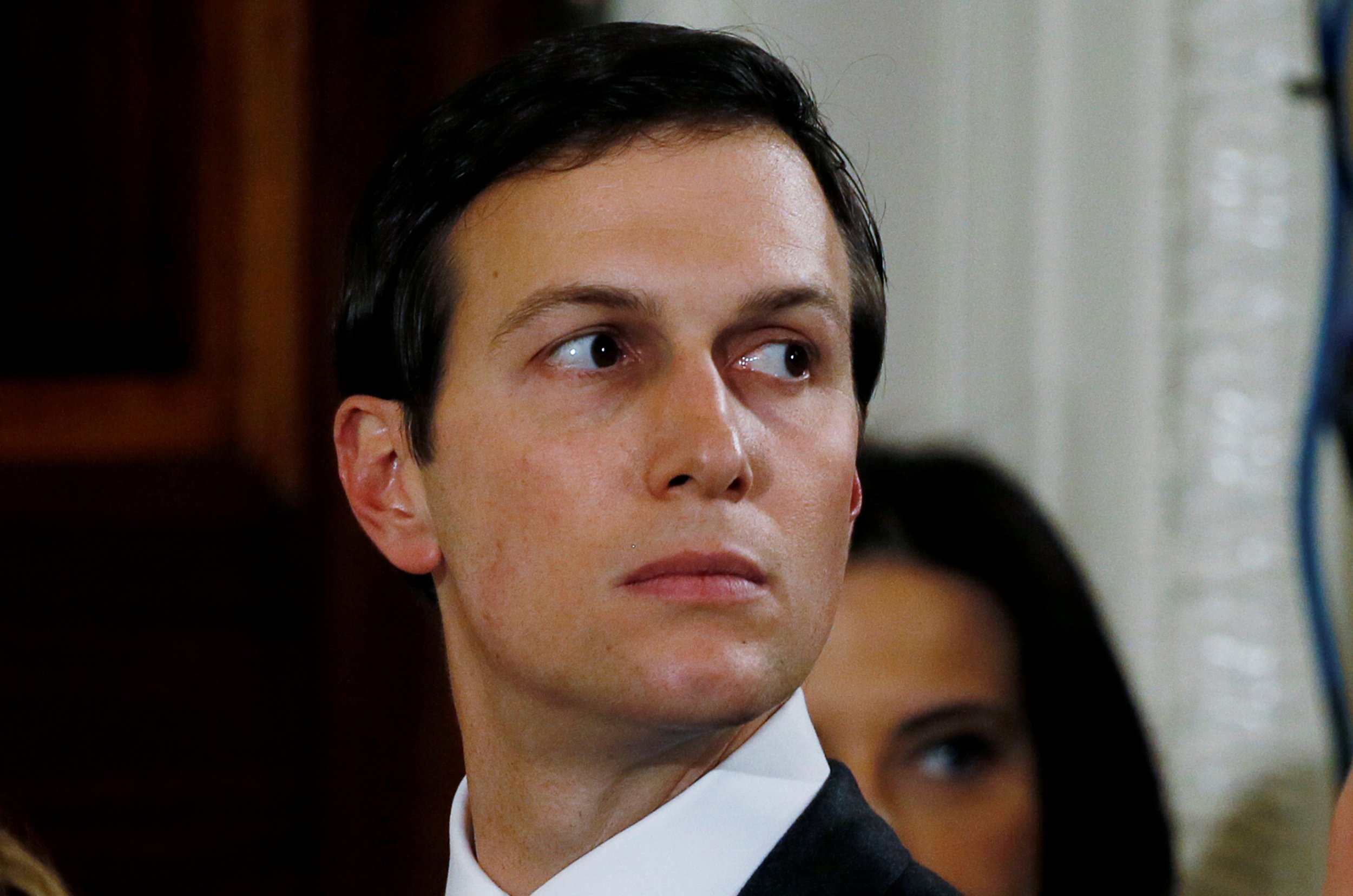 Updated I Jared Kushner's father said he is "not at all" concerned with the federal investigation into his family's real estate company and claims that special counsel Robert Mueller has not been in contact as he investigates whether the Trump campaign colluded with Russia during the 2016 election.
Speaking to The Washington Postin his first interview since Jared Kushner became a close adviser to President Donald Trump, Charles Kushner told the newspaper that his property company, Kushner Cos., is working with investigators.
"All I know is that we are not at all concerned and we are cooperating," Kushner said. "And they can knock themselves out for the next 10 years reading those papers, as far as I'm concerned."
The U.S. attorney in Brooklyn has subpoenaed information about a visa program the company used that allows foreigners to invest $500,000 in exchange for U.S. residency. In December, Kushner Cos. confirmed that it had turned over documents in relation to a $285 million loan from Germany's Deutsche Bank that Jared Kushner obtained one month before Trump was elected president.
Kushner, who is also Trump's son-in-law, stepped down from his role as head of the company last January when he moved to Washington, D.C. Since then, he claims he follows an ethics agreement in which he doesn't discuss the real estate company, a spokesman told the Post.
Charles Kushner also claimed that Kushner Cos. has not heard from Mueller as he proceeds in his investigation into alleged Russian collusion. Congressional officials have questioned whether the Kushners sought financing from Russian sources to turn a profit on a struggling New York City property on Fifth Avenue. In testimony before Congress, Jared Kushner has denied that he discussed his company's financing when he met with a Russian banker during the transition period.
"No. Nothing, not heard. If you want to know the truth, no one has contacted us" from Mueller's office, Charles Kushner told the Post.
On Friday, Germany's Manager Magazin reported that Deutsche Bank has evidence of "suspicious transactions" related to Kushner Cos. and is willing to hand over the documents to Mueller. Both Deutsche Bank and Kushner Cos. have since denied the allegations.
Mueller's office declined to comment, according to the newspaper.
Jared Kushner, who is the head of the Office of American Innovation, has been charged with a laundry list of duties in the White House, including peace deal in the Middle East and overhauling America's prison system. This has also made him a target for critics who say that the former Democratic Party donor should be exerting more influence on Trump.
Kushner's father was quick to defend his 37-year-old son, referring to those who criticize him as "haters."
"I try not to focus in my life on the haters, but it's just—I have never seen anything like this," Kushner told the Post.
This story has been updated to include the denial by Deutsche Bank and Kushner Cos. of the allegations in Manager Magazin.