Jared Kushner's NYC Buildings Aren't Entirely His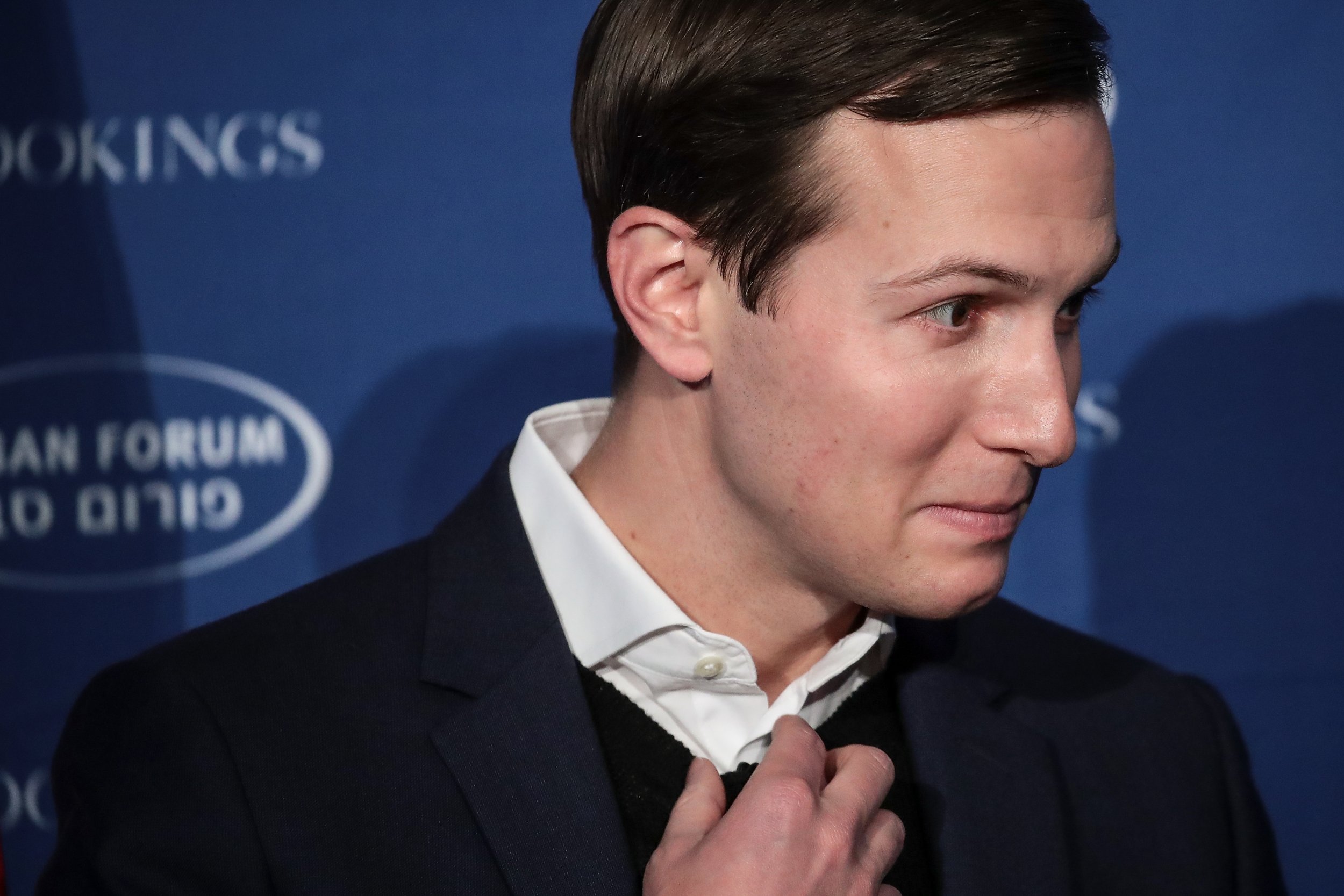 White House senior adviser Jared Kushner and Kushner Companies, his family's real estate firm, do not own nearly as much of New York City's skyline as they would have you believe. Not even close.
Kushner Companies holds an interest in more than 60 buildings in New York City. However, according to a Bloomberg analysis, the real estate group owns a majority stake in fewer than half of those properties. Further, in nearly half of the buildings listed by the firm, Kushner Companies owns less than 20 percent.
The company advertises itself as a major real estate brand in New York City, on par with the biggest power players in the industry, but the reality is that Jared Kushner and his family rely mostly on partnerships with other companies to make their profits. While not unusual, the company's public relations operation has used murky language in describing its assets.
In late 2016, Kushner Companies partnered with two other real estate companies to acquire a building in Brooklyn, fresh off a previous partnership with the same two companies to purchase the Brooklyn headquarters of the Jehovah's Witnesses. A release following the second acquisition made a few bold claims.
"Kushner has completed more than $14 billion in transactions and $7 billion in acquisitions since 2007," the release reads, referring to the company and not the president's son-in-law, adding that the company's "portfolio includes more than 20,000 multifamily apartments, as well as 13 million square feet of office, hotel, industrial and retail space." The estimation is not entirely faulty, but such assertions require that the company include the money and land from properties in which it owns just a minute stake, a specification not made in the release.
Jared Kushner's role in the White House combined with his company's tendency to solicit partnerships has raised concerns among ethics experts who worry that companies, especially foreign entities, will partner with Kushner Companies in search of favors or favorable treatment from the White House. While Kushner has divested from the company bearing his name, his divestment was to close family, which raises questions over just how removed the president's son-in-law is from the company.
This is an issue Representative Ted Lieu, a Democrat from California, raised about Kushner Companies' supposed crown jewel, an office building at 666 Fifth Ave. that the company hoped to turn into an architectural masterpiece. Lieu tweeted: "Last week over a dozen Members of Congress asked Jared Kushner a simple yes/no question: Did he as White House Advisor ask foreign nationals to finance the property at 666 Fifth Ave owned by #Kushner Cos? He still has not answered. What is Kushner hiding?"
The multibillion-dollar project, which had already been deemed "not feasible" by Vornado Realty Trust, which holds a 49.5 percent stake in the property, may be in even further trouble now that it is the subject of heightened scrutiny from some members of Congress. Failure to carry out the renovation could result in Kushner Companies losing majority stake ownership in the building, a development that would likely bring public embarrassment and potential financial troubles to the company.
The property had already been a source of humiliation for the company after they overpaid for it before the 2008 financial crisis and were forced to sell 49.5 percent of the company to avoid bankruptcy.