Jared Kushner Suggests Two-State Solution 'Failed' as He Talks Up His 'Unconventional' Middle East Peace Plan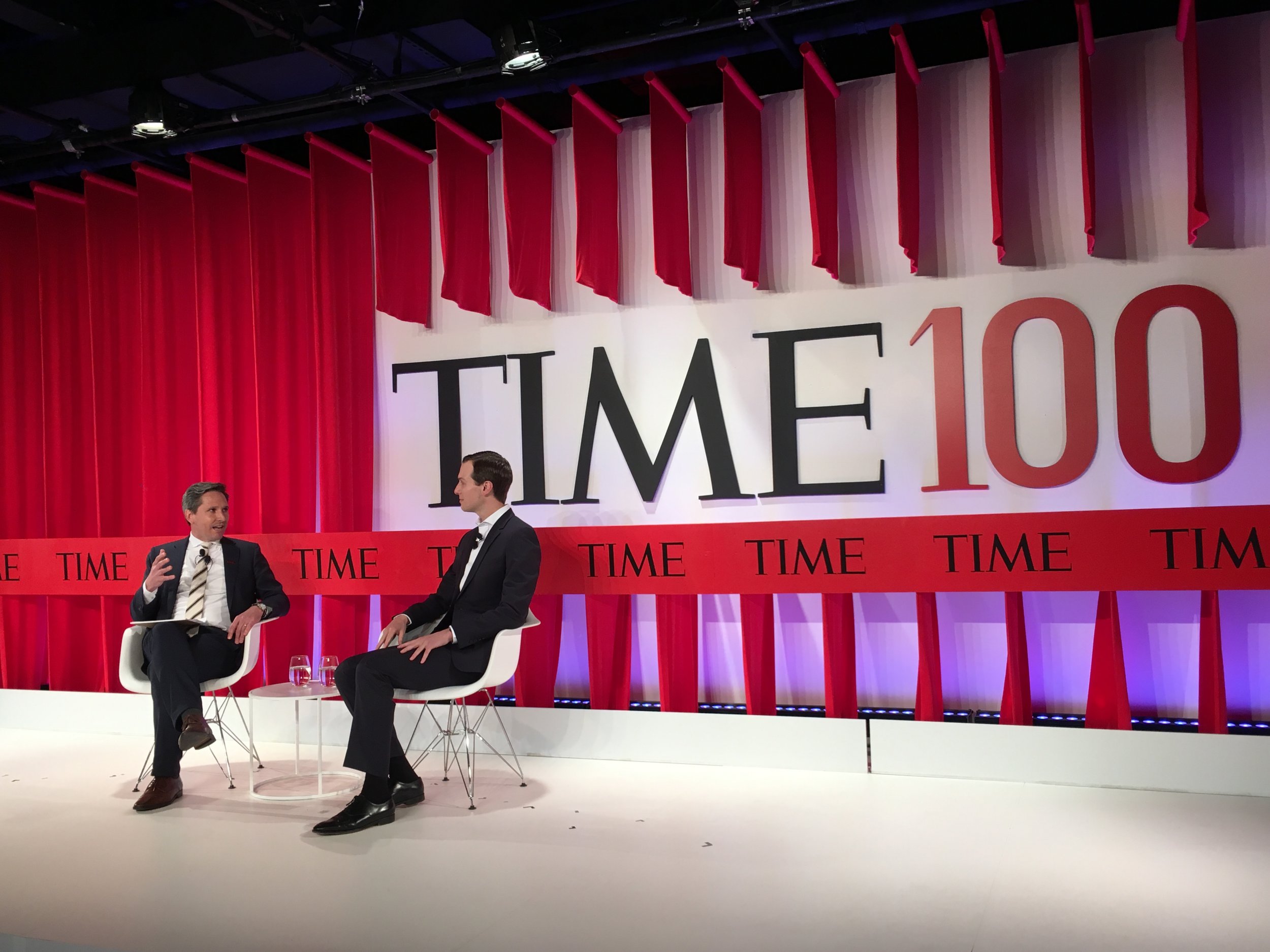 President Donald Trump's son-in-law Jared Kushner, a senior White House adviser who has been working on a Middle East peace plan, suggested at the TIME 100 Summit Tuesday that the two-state solution approach of the past "failed."
The two-state solution to the Israeli-Palestinian conflict calls for an independent state of Israel as well as an independent state of Palestine. Time senior White House correspondent Brian Bennett asked Kushner at the summit in New York if the apparently soon-to-be-released peace plan will include the two-state solution.
"We've taken what I think is an unconventional approach. We've studied the past efforts and how they failed and why they failed," Kushner replied. "If people focus on the old traditional talking points we're never going to make progress."
Kushner characterized how what he and his team will put out is "different."
"Normally they start with a process and then hope that the process leads to a resolution for something to happen," he said of past efforts. "What we've done is the opposite."
The senior White House adviser said his team's focus "is really on the bottom up, which is how do you make the lives of the Palestinian people better, what can you resolve to allow these areas to become more investable?"
He added that they have "built a robust business plan for the whole region."
"I think that what we do is something that allows for Israel to maintain security, but there will be tough compromises for both," Kushner said.
The White House reportedly had been discouraging the two-state solution term in talking about the conflict between Israel and the Palestinian Authority.
Kushner brought up the Arab peace initiative of 2002 and called it "a very good attempt."
"But if that would've worked, we would've made peace a long time ago on that basis," he said.
Trump gave Kushner, who had no prior government experience, a broad portfolio that included forging peace in the Middle East. The "deal of the century" was supposed to be released last year, but the Trump administration refrained when Israel announced it would hold new elections. Kushner said the peace plan will be unveiled after the new coalition comes together in Israel.
"Once that's done we'll probably be in the middle of Ramadan, so we'll wait until after Ramadan, and then we'll put our plan out," Kushner said.
Though Kushner spoke at the summit, he was not among the 100 influential people named by Time magazine in its 16th listing of the recognitions.