Jared Lee Loughner's Mental State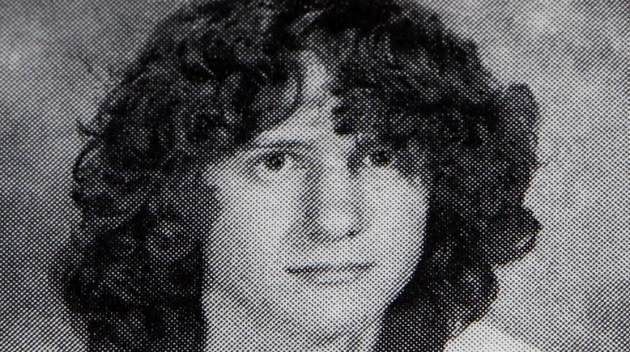 Randy Loughner leaned against his car, sobbing, as police swarmed his suburban Tucson home, searching for clues as to why his 22-year-old son, Jared, might have opened fire outside a nearby supermarket where Rep. Gabrielle Giffords was meeting with her constituents. "Another neighbor went over to comfort him and came back and told us it was his son that shot [Giffords]," says Aaron Martinez, 18, who lives across the street from the boxy white house with the cactus garden and large tree that hid from view the troubled world of Jared Lee Loughner.
What transpired inside the house and mind of the young man who investigators say shot the congresswoman and 18 other people, leaving six dead, is the topic of much speculation. Many have questioned whether Jared Loughner's apparent choice of target—a Democratic congresswoman who has been an outspoken opponent of Arizona's tough immigration laws—was the result of an increasingly vitriolic national political climate where the threat of violence simmers just beneath the surface. Or were Loughner's antigovernment Internet rants about the gold standard, grammar and mind control the ravings of a young man suffering from several mental illness?
It's a question that likely won't be fully answered for months, or even years, as the case against Loughner unfolds. "We have past incidents where other various local agencies have had concerns about his mental health. Does that mean he's insane? I don't know," Captain Chris Nanos of the Pima County sheriff's office tells The Daily Beast/Newsweek. Loughner is set to be arraigned today [Monday] at 3 p.m. in Phoenix on five federal counts, including the attempted assassination of Rep. Giffords, who remains in critical condition.
Whatever his motive, Jared Loughner was, by all accounts, an antisocial character whom most found odd and off-putting. Wearing a hoodie even in the scorching Tucson summer, and sealing the world out with his iPod earbuds, Jared would walk the family dog around the neighborhood, oblivious to those who tried to greet him. "I've said 'hi' multiple times, but he's ignored me and continued with whatever he's doing," says Anthony Woods, a 19-year-old airplane mechanic who's lived next door to the Loughners for seven years. "He seems very depressed, he was hunched over at all times." (By contrast, neighbors say Jared's mother is very friendly and outgoing, although his father, Woods says, is "very aggressive, very angry all the time about petty things—like if the trash is out because the trash guys didn't pick it up, he yells at us for it." The Loughners couldn't be reached for comment). In recent weeks, Jared seemed to grow even more antisocial. "I'd try to engage him in a conversation and he'd run or walk away" says Jason Johnson, 33, who lives across the street and met Jared for the first time a few weeks ago. "I saw him two days ago and I said hello. He turned and walked back into the house. He had a look in his eyes like something wasn't right," Johnson says. "You know how it is when you talk to someone who's mentally ill and they're just not there? It was like he was in his own world."
Loughner's world was indeed a strange and unsettling place. "He was very disconnected from reality and from our class," says Lydian Ali, a classmate of his in a poetry writing class at Pima Community College. "I remember him being incoherent when he contributed to class discussions. He would make a comment about someone's poem and none of us would know what he was talking about." Another student, Amy Jensen, wrote on her website Saturday that she dropped out of a class at Pima in part because of Loughner's bizarre behavior. "He was creepy. He would laugh to himself nearly all the time, even about things that weren't funny," Jensen wrote. "I sat behind him in that class and dropped it partially because of him. He was the kind of guy I pictured bringing a gun to class and shooting everyone." Pima Community College suspended Loughner in September after administrators grew disturbed over one of his Internet posts, and told his parents he would need a mental health clearance if he wanted to return. Instead, Loughner dropped out the following month.
A search of Loughner's home turned up disturbing evidence of an obsession with Rep. Gabrille Giffords. Among other items, officials discovered an envelope with the words "I planned ahead," "Giffords," and "My assassination" stored in a safe.
While many details about Loughner are still unconfirmed, some unsettling YouTube videos filmed just weeks ago have been attributed to him. One video consists of a mix between delusional rants and harrowing warnings. After explaining his opposition to what he calls "treasonous laws," he goes on to write, "In conclusion, reading the second United States Constitution, I can't trust the current government because of the ramifications: The government is implying mind control and brainwash on the people by controlling grammar." He continues "No! I won't pay debt with a currency that's not backed by gold and silver! No! I won't trust in God!"
Loughner's rambling Internet missives, says Mark Potok of the Southern Poverty Law Center, likely come from well known online sources of the radical right. Potok, who studies hate groups and hate speech, has combed Loughner's sites and says his material on grammar, in particular, likely comes from the writings of the Milwaukee-based, far right activist David Wynn Miller. As Potok explains it, Miller "believes in a 'truth language' that can throw off the government. If you use the right combination of colons and hyphens you don't have to pay taxes. Miller is virtually the only person who pushes these ideas on grammar, it's a very unusual idea, even on the radical right." For his part, Miller tells The Daily Beast/Newsweek that Loughner has never reached out to him, but that "I expect he's been on my website… He's just repeating things I've had up on my site the past 11 years." Miller—who claims "the Feds monitor me 24/7" but haven't contacted him about Loughner—says he suspects that Loughner could be a victim of an Air Force program on mind control ("he's old enough to be in the program"—as were, he says, the Columbine shooters) but that he has likely been more influenced by television crime shows than anything else. "Murder is taught every day, one hundred times a week on crime shows," Miller says. "They've been brainwashing this child for twenty years. It's a wonder everyone isn't walking around insane."
In examining Loughner's list of favorite books, which includes Orwell and Mein Kampf, the Southern Poverty Law Center's Potok notes that an anti-government thread runs through all those works. In addition, Loughner's obsession with currency not being backed by gold and silver "is a core idea of the militia, or Patriot, movement." Loughner at one point writes, "My favorite activity is conscience dreaming" and Potok thinks he might mean "conscious dreaming," an idea particularly perpetrated by a British writer David Icke. "The link to Icke, who is an extremist, might be weak, but the basic idea of conscious dreaming is impossible to understand but boils down to: what we think is reality really isn't. We live in a holographic universe," Potok says. If that is a philosophy Loughner had adopted, that might in some ways explain books like "Alice in Wonderland" and other alternate reality books on his favorite book list. "Most likely he is a mentally ill man who heard a lot of vitriolic rhetoric and started to absorb some of it," says Potok.
Was it that toxic cocktail—mental illness, mixed with angry political rhetoric—that could have pushed the Tucson gunman over the edge into violent madness? "Based on the information I've been presented and the whole constellation of his angry rantings and the paranoia that pervades his writings, it sounds to me like he has a paranoid ideation or paranoid delusions," says Matt Heinz, 33, a physician and Democratic member of the Arizona House of Representatives, who is a friend of Rep. Gifford's. "People who have paranoid delusions respond differently to things like the vitriol that's been going around the political climate of this state. Instead of saying, 'I'm opposed to your position on healthcare,' it's 'You should die.'"
Additional reporting by Masada Siegel.
This story first appeared on The Daily Beast.