Jared Leto's 5 Biggest Movie Transformations As 'House of Gucci' Poster and Trailer Are Released
Jared Leto is set to take another physically challenging role in House of Gucci, where he portrays former Gucci vice-president Paolo Gucci.
Fans were left in shock after the first character poster for him and his co-stars Lady Gaga, Adam Driver, Jeremy Irons and Al Pacino were revealed on Thursday.
A trailer for the Ridley Scott-directed feature was also released at the same time, showing Leto's incredible transformation into his character.
But it's not the first time that Leto has embarked on a physical transformation for a role, as he prides himself as a method actor and will often go to great lengths to become his character.
Here Newsweek shares everything you need to know about his five biggest transformations.
Dallas Buyers Club
Probably the most famous of Leto's transformations is in Dallas Buyers Club, where he portrayed an HIV-positive drug addict named Rayon.
Starring opposite Matthew McConaughey in what would become Oscar-winning roles for them both, Leto lost around 40lb, got rid of his eyebrows, and waxed himself from head to toe for the shoot.
Leto also made sure that he stayed in character for the entire 25-day shoot, and only spoke to people as his character so that he didn't "lose" her.
In an interview with The Guardian in 2014, Leto said of his weight loss: "I lost around 40lb and then I stopped counting.
"For me, it was about how it made me feel, how it made other people treat me. I got down to something like 114lb, and that was enough to do what I wanted it to do, which was to change everything about me."
Meanwhile, he told a critic Roger Ebert of his decision to use method acting: "I lived in that character throughout the course of shooting. It was really important to do that.
"It isn't the kind of thing where the director yells, 'Action,' and then all the minutia, the accouterments, the mannerisms, the behavior, all of that all comes back. I couldn't afford to let go for fear that I would lose that."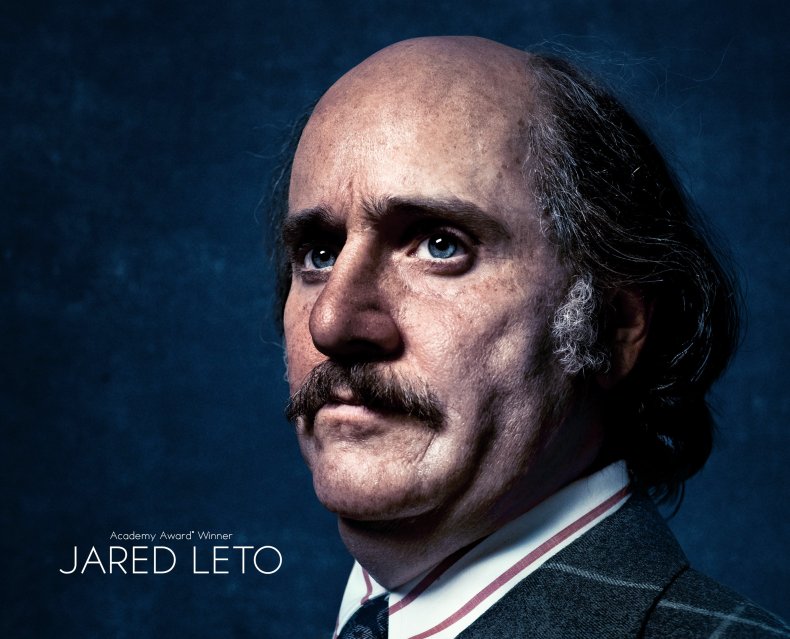 Chapter 27
Leto did the opposite to Dallas Buyers Club when he took on the role of Mark David Chapman in Chapter 27.
The actor gained almost 70lbs in order to look like his real-life counterpart, who assassinated John Lennon, for the 2007 flick.
In order to gain the necessary weight before shooting began, Leto gorged himself on pizza and burgers, and he drank microwaved chocolate twice a day.
While speaking with The Guardian in 2014, he reflected on the way he had put on weight for the role and admitted it was a "stupid thing to do."
He explained: "I got gout, and my cholesterol went up so fast in such a short time that my doctors wanted to put me on Lipitor, which is for much, much older people."
Blade Runner: 2049
In Denis Villeneuve's sequel to Blade Runner, Leto portrayed Niander Wallace, a scientist, replicant manufacturer and CEO of the Wallace Corporation.
Leto's character is blind in Blade Runner: 2049, so the actor decided to go full method once again by using custom-made contact lenses to make himself blind for the shoot.
He wore the contacts throughout filming, and got around set with the help of an assistant which the director claimed was "insane."
In an interview with WSJ, the Arrival director said of seeing Leto in character for the first time: "He entered the room, and he could not see at all. He was walking with an assistant, very slowly.
"It was like seeing Jesus walking into a temple. Everybody became super silent, and there was a kind of sacred moment. Everyone was in awe. It was so beautiful and powerful—I was moved to tears. And that was just a camera test!"
Going on to talk about how Leto blinded himself, he added: "That, for me, was insane. But he really created something. Every time Jared came on set, it was a boost of energy, tension and excitement."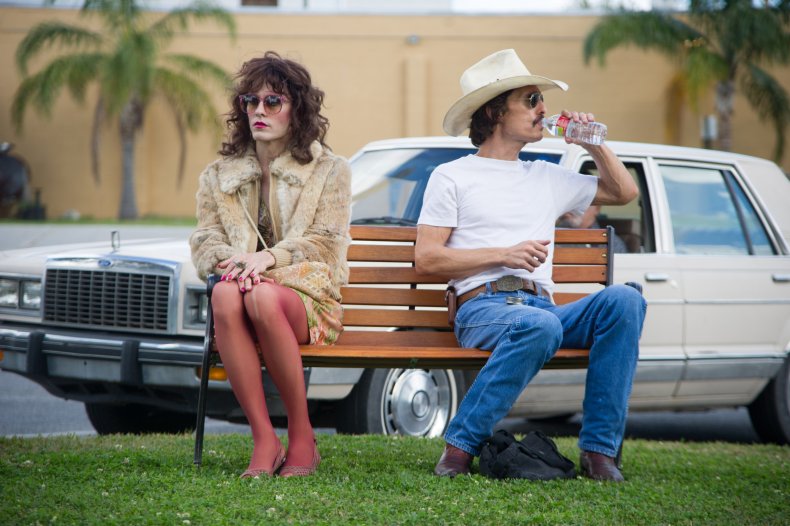 Suicide Squad
While it might not have been the biggest physical transformation for Leto, The Joker was certainly a character that saw him change psychologically.
While in character as The Clown Prince of Crime, Leto sent his co-star Margot Robbie a live rat in the post.
Discussing the unexpected gift on Jimmy Fallon, Robbie, who plays Harley Quinn, claimed she found it "disgusting at first" but then took a liking to the rodent and kept it as a pet while shooting.
Leto also sent a number of other items to his co-stars, including a dead pig, used condoms and anal beads, amongst other things.
While his methods were certainly surprising, Leto is not the first to fully immerse himself into the role as Heath Ledger did the same when he portrayed The Joker in The Dark Knight.
House of Gucci
The role of Paolo Gucci sees Leto look markedly different from his usual self thanks to a bald cap and prosthetics.
Unlike his other physically challenging roles, Leto did not gain weight for the part of Gucci, and instead wore a fat suit during the production.
Leto looked almost unrecognizable in the first-look trailer and posters for the film, but it is unclear whether he remained in character throughout the shoot like he's done in the past.
House of Gucci follows the tumultuous marriage of Patrizia Reggiani (Lady Gaga) and Maurizio Gucci (Driver).
Reggiani hired a hitman to kill her ex-husband on 27 March 1995, and in 1998 she was imprisoned for 29 years for arranging the assassination.
House of Gucci is set to be released in theatres across the U.S. on Wednesday November 24, 2021.