U.S. Olympic Athlete Died from Fentanyl Overdose, Medical Examiner Says
A former Olympic athlete who was regarded as a sporting hero in his hometown died from a fentanyl overdose, a medical examiner has said.
Jarred Rome, aged 42, was found dead in his hotel room only days after he had been inducted into Snohomish County Sports Hall of Fame in Everett, Washington, on September 21.
Rome was a U.S. discus champion twice and had represented his country in the field event at the Olympics in Athens in 2004 and in London in 2012.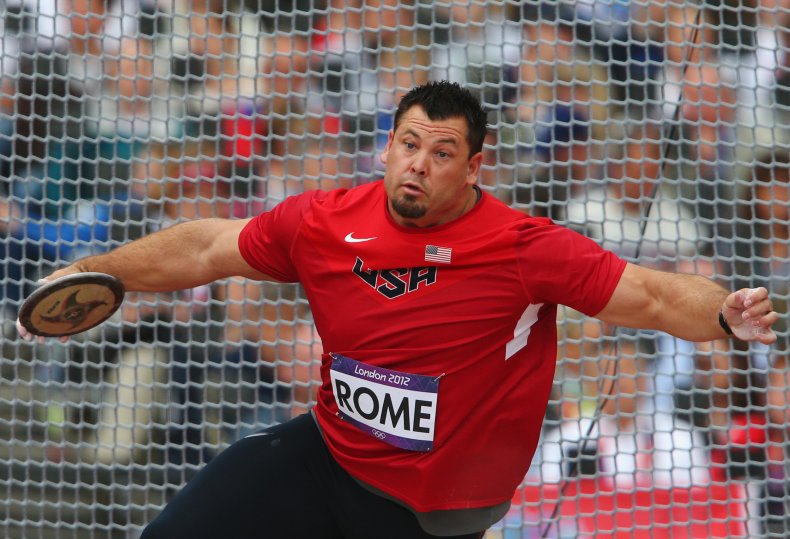 Rome went out with some friends to the Tulalip Resort Casino after the hall of fame induction and complained that he did not feel well, his sister, Monica Rome, told The Everett Herald.
After he went to his room, people checked on him throughout the night and he was found dead on the morning of September 21.
The Snohomish County Medical Examiner's Office concluded that the cause of death was acute fentanyl intoxication and that a contributing factor was a heart ailment. He had no other drug in his bloodstream and his death is considered an accident, the Herald reported.
The examiner did not reveal whether Rome had a prescription and it is not known how he got the drug or how he consumed it, but his mother, Jane Blackwell, said she thinks he did not take the drug on purpose and he had simply been given something to treat a pain in his arm.
Blackwell said Rome had health problems in the months before his death, suffering from a collapsed lung around the end of July.
Rome was also diagnosed with Lyme disease and an enlarged left heart ventricle, but the athlete, who weighed 300 pounds was very health conscious, she said.
A graduate of Marysville Pilchuck High School, the athlete became a six-time track-and-field All-American at Boise State University in both the discus and shot put, according to his website.
Rome was well regarded as a coach and motivator and directed the Iron Wood Thrower Development Camp in Coeur d'Alene, Idaho.
In a message on its website, the camp said: "Iron Wood is sad to say farewell to its leader, Jarred Rome... His heart was as big as his personality. He will be well-remembered and his legacy will be continued."
A GoFundMe page has been set up in Rome's honor to offer scholarships to aspiring young athletes from disadvantaged backgrounds and paid tribute to Rome by saying, "He was an amazing young man who had a way of connecting with everyone he ever met."
Fentanyl is a synthetic opioid that can be up to 100 times stronger than heroin and has been linked to a number of fatal overdoses.