Professional Fortnite Player FaZe Jarvis Banned for Life for Using an Aimbot Cheat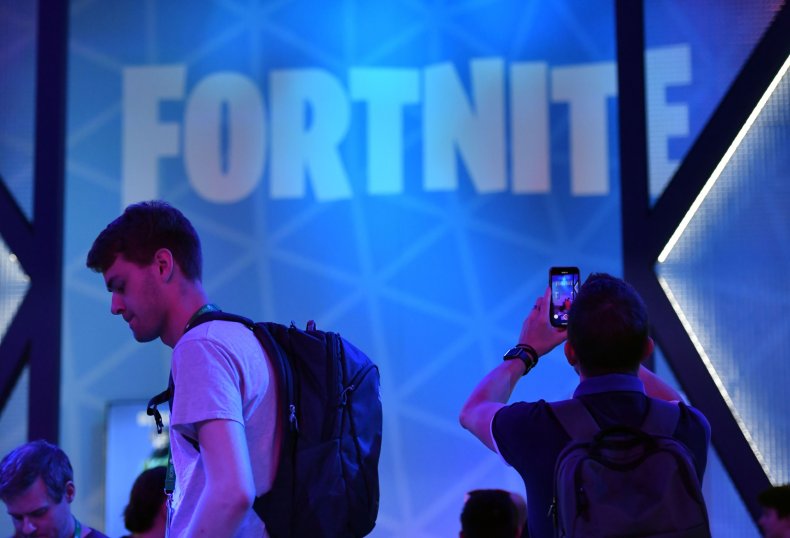 Epic Games, developers of the popular online video game Fortnite, have placed a lifetime ban on professional player known as FaZe Jarvis for using an aimbot to help his character shoot more precisely.
Jarvis, 17, who was a member of the e-sports team FaZe clan, posted an emotional video on his YouTube channel Sunday explaining to his nearly 2 million subscribers why he received the ban.
In the video, the young gamer explained that he was banned from Fortnite for uploading videos to his YouTube channel that show him using an aimbot to improve his accuracy in the first-person shooter game. Aimbots are programs designed to improve play by cheating the in-game system to falsely improve performance. In Fortnite aimbots help players by automatically aiming their guns to attack opponents more effectively, giving them a major accuracy advantage. Jarvis's use of the aimbot goes against Fortnite's rules, which state that "cheaters are permanently banned across all Epic products."
In his video apology, Jarvis addressed his use of the aimbot and why he used it. "Recently I've posted some videos of me using aimbots in solos and playground mode. All I was thinking about whilst making those videos was just how entertaining and interesting those videos would be for your guys to watch," he said.
FaZe clan is currently one of the most popular e-sports teams on Fortnite. According to Esports Earnings, they are the fourth ranked team for Fornite prize money, totaling more than $2 million in winnings through 52 different contests.
E-sports clans are groups of players who regularly play the same game or different games together. FaZe clan is mostly known for its Fortnite players, but members also participate in other games such as Counter Strike, Players Unknown Battleground (PUBG), Tom Clancy's Rainbow Six Siege and FIFA.
Jarvis is ranked 80th out of FaZe clan's Top 100 players, according to Esports Earnings.
He also expressed his views on his lifetime ban on Twitter. "I'm going to take accountability for my actions, and I understand completely why this has happened," Jarvis tweeted.
Many people across social media are firing back at Epic Games for the lifetime ban they placed on FaZe Jarvis, comparing his punishment to a two-week ban issued to another professional Fortnite player. In May, Damion "XXiF" was banned from the Fortnite World Cup Finals after Epic Games concluded that he was cheating by using other players to increase his kills and give him an easy entry into the tournament.
"So people cheat in the world cup qualifiers for a chance at 3 million dollars and a guaranteed $50K and only get 2 week bans," said Twitter user ExSZN. "Then Jarvis does something little for fun for content for his channel and he gets perma banned."
In his video, Kanye also apologized for his use of the aimbot and asked Epic Games to reconsider the lifetime ban. "Epic Games you know I know how big of a mistake I've made and I'm truly like so sorry," Jarvis said through tears and jump cuts. "All I ever want is a chance to play Fortnite again, like, that's all I want to do."