Jason Chaffetz Won't Seek Re-Election, Utah Governor Run Rumors Persist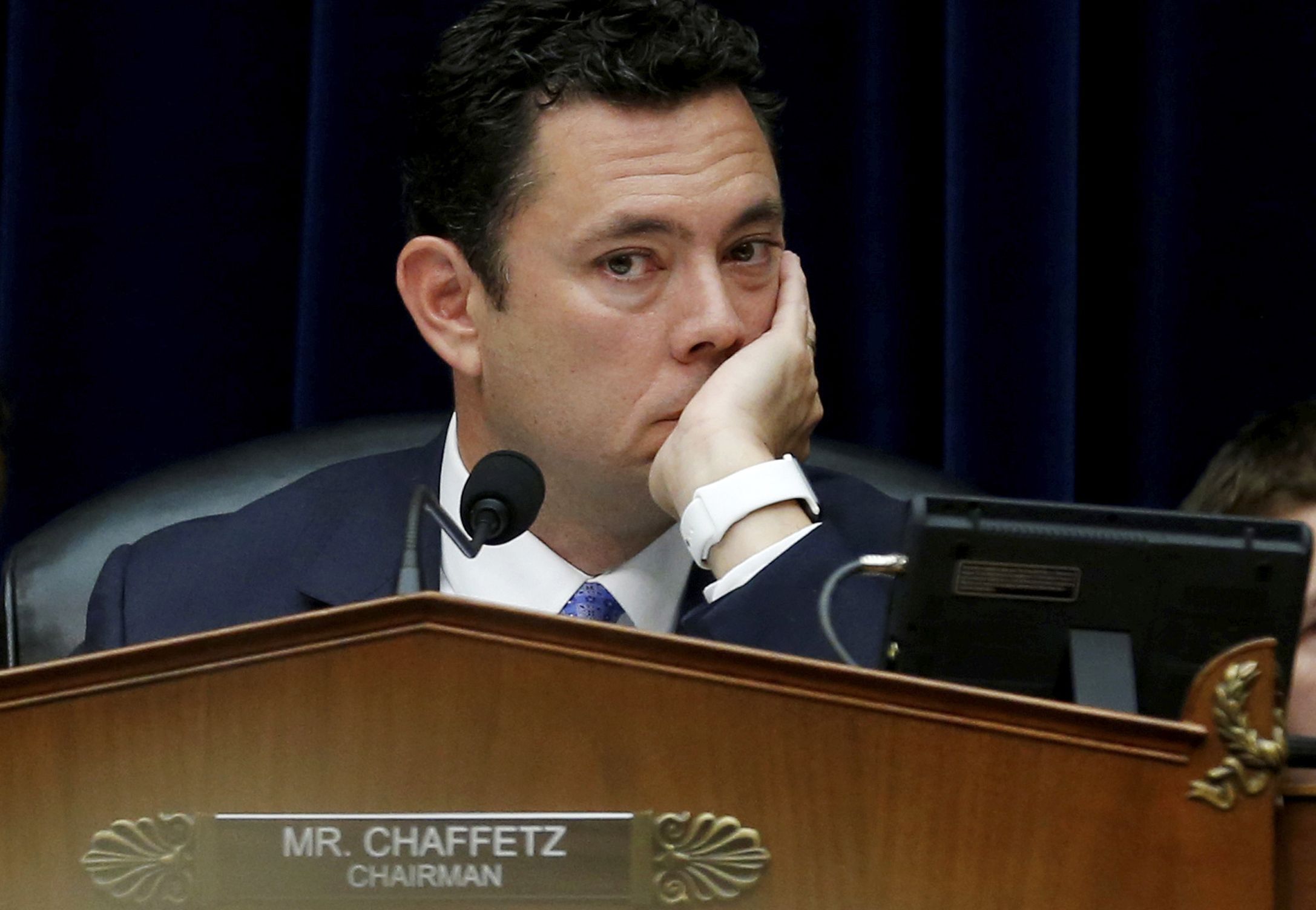 Come 2018, Representative Jason Chaffetz (R-Utah) is out of the House. The chairman of the House Oversight Committee announced Wednesday he wouldn't seek re-election and in the process re-ignited rumors of a run for Utah's governorship in 2020.
"For those that would speculate otherwise, let me be clear that I have no ulterior motives," Chaffetz said in a statement. "I am healthy. I am confident I would continue to be re-elected by large margins. I have the full support of Speaker Ryan to continue as Chairman of the Oversight and Government Reform Committee. That said, I have made a personal decision to return to the private sector."
Chaffetz did not, however, rule out another run for office. "Many of you have heard me advocate, 'Get in, serve, and get out,'" his statement read. "After more than 1,500 nights away from my home, it is time. I may run again for public office, but not in 2018."
Observers were quick to point out Chaffetz has before expressed an interest in being Utah's governor and could seek the role in 2020.
"I'm not going to be here forever. I would take a serious, serious look at running for governor," Chaffetz told the Deseret News last year. "I want to go as hard and fast as I can in the House and then go home."
The Utahn—who easily won re-election in November—has been the subject of recent controversy in his role as the head of the House Oversight Committee during the Trump administration. He declined to investigate Trump's massive business interests despite promises to ferociously continue investigating Democratic nominee Hillary Clinton following an investigation into her use of a private email server during her tenure as secretary of state. Some 1,000 people attended a raucous February town hall meeting, yelling at Chaffetz to "do [his] job" and investigate Trump for potential conflicts of interest. "Vote him out," the crowd chanted.
He also sparked anger when he said that perhaps under the GOP's proposed health care bill, folks should just choose between a new iPhone or coverage. In the wake of the faux pas, Democrat Kathryn Allen, a first time candidate who planned to run against Chaffetz in 2018, raised some $400,000 more than the GOP representative through viral fundraising.