Jason Gesser: Washington State Suspends Athletic Director Amid Sexual Assault Allegations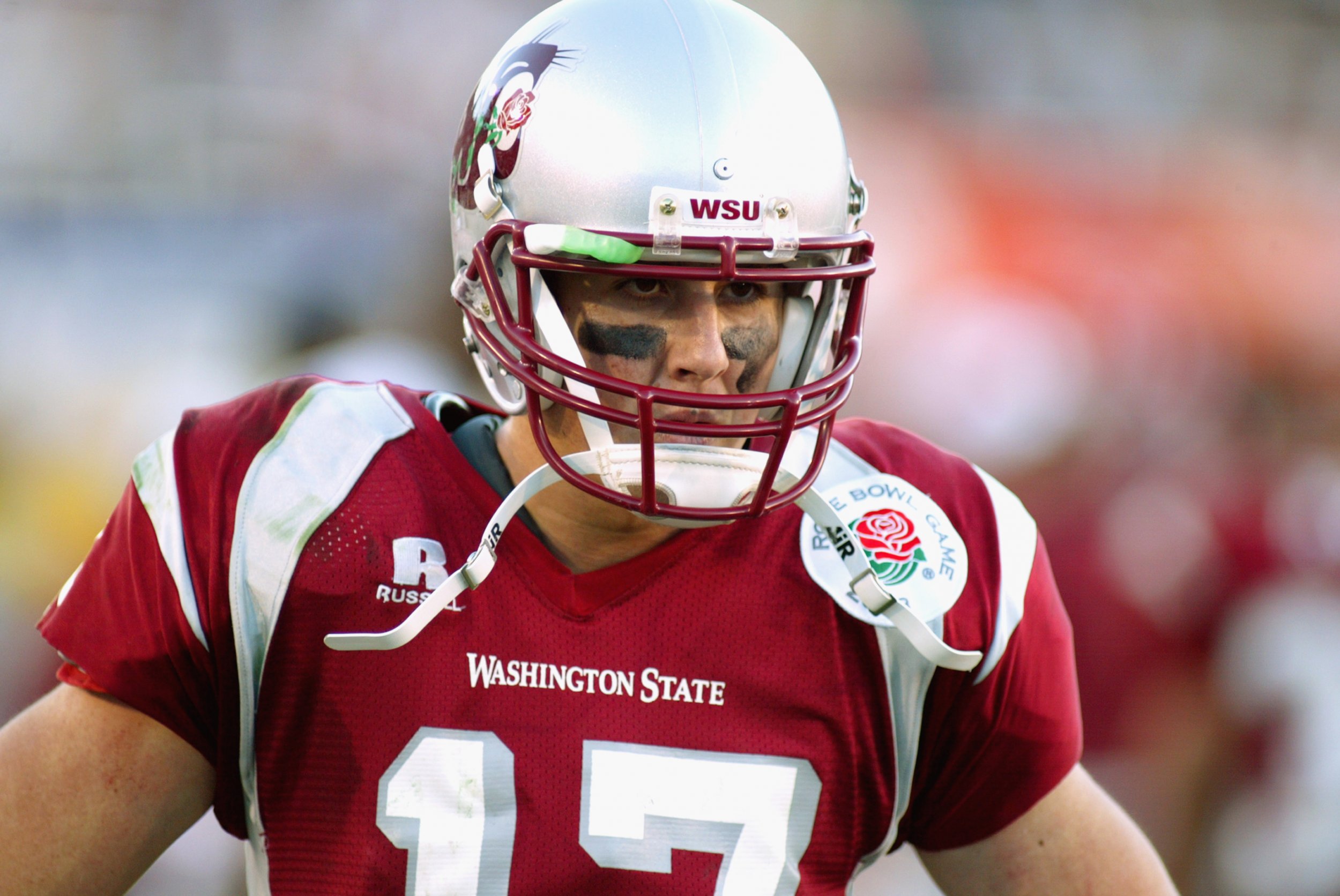 Washington State's assistant athletic director has been put on administrative leave amid allegations of sexual misconduct.
Last week, The Daily Evergreen reported several female interns and student athletes had accused Jason Gesser of inappropriate conduct on a number of occasions. In response to the reports, the university said it investigated Gesser but could not find any proof of him violating school policies.
However, the circumstances changed dramatically on Monday when Alyssa Bodeau, a former Cougar athlete, filed a formal complaint with the Washington State University Office for Equal Opportunity.
The 27-year-old claimed Gesser tried to force himself on her at a fundraising event three years ago, adding she had decided to come forward after reading The Daily Evergreen report.
"When other girls came forward, it changed the game," Bodeau told The Seattle Times. "When I saw that it was a pattern, that's when I decided, 'I'm not going to stay quiet.' If it doesn't stop now […] other girls will be in danger.
"I was honestly at a standstill at the fair for 15 minutes staring at it. I thought I was alone. Reading the article made me realize that I wasn't the last one but I also wasn't the first one. That kind of wrecked me right there."
Gesser denies all the allegations but the university has decided to place him on administrative leave following Bodeau's complaint, while it investigates the latest allegations.
"This is new information and a different set of events than previously reported," Kimberly Anderson, Washington State's executive director of the Office for Equal Opportunity said in a statement. "In accordance with standard WSU practice and in consultation with relevant University officials, Mr. Gesser was placed on home assignment pending a full investigation of the allegations."
Gesser played for the Cougars as quarterback between 1999 and 2002, leading them to 10 wins in 2001 and 2002, when the team reached the Rose Bowl, losing 34-14 to the Oklahoma Sooners.
After leaving college, Gesser was signed by the Tennessee Titans as an undrafted free agent in April 2003, but did not see any playing time and was released after the 2004 preseason.
In his role as assistant athletic director, Gesser's primary responsibility is fundraising. The Daily Evergreen reported one of the allegations accused him of "suspicious actions" in front of donor guests.
The allegations, which are contained in interview notes and records the newspaper obtained through a public record request, also include using Washington State funds to fly a woman to a Cougar Legends golf event in Cle Elum in 2016—despite the woman not being a former athlete at Washington State—and attempting to kiss a co-worker after having dinner with a donor in 2017.