Jason Greenblatt Explores Middle East View on Russia's Invasion of Ukraine
Over the last week, some people have been assessing Middle Eastern countries' responses to Russia's invasion of Ukraine "through the lens of the United States" and Europe, Newsweek podcast host Jason Greenblatt said on a Thursday episode of his show "The Diplomat."
Greenblatt, who served as the White House envoy to the Middle East under former President Donald Trump, said that "neither" of those strategies for interpreting the region's responses to the military conflict is "appropriate."
"No country in the Middle East has the heft and power of the United States, so judging any country there as if they can act like the United States is wrong," Greenblatt said. "Judging any country in the Middle East by the actions of Europe is equally wrong. This conflict is in Europe."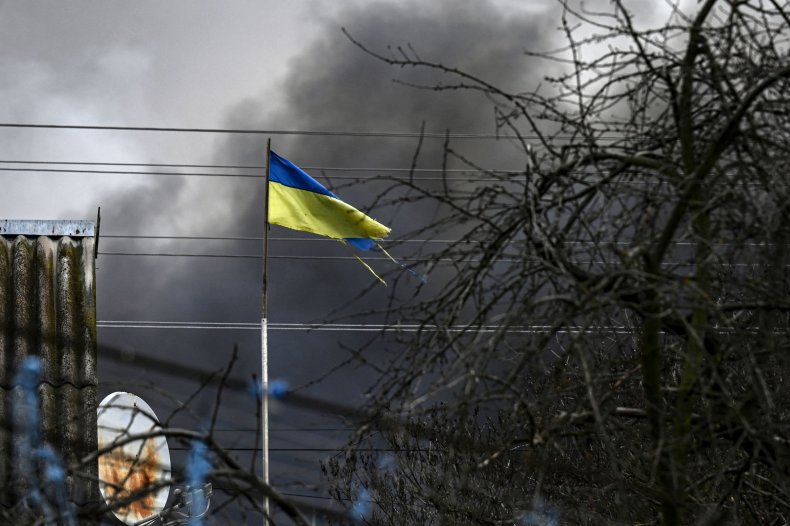 Russia's February 24 invasion has been condemned by the U.S. and many allied countries, some of which have imposed economic sanctions on Russia in an effort to discourage further military escalation. While Greenblatt said he believes President Joe Biden's administration was "too slow to react," the U.S. response has become "appropriately stronger."
"I think it will have to grow stronger still, as I don't see [Russian] President Putin stopping based on what has been thrown his way so far," Greenblatt said.
In contrast, the Middle East is "a different place," Greenblatt added.
"Just about each country in the Middle East lives on a daily basis with threats and dangers that we can't understand or estimate. And Russia is entangled in those threats and dangers in a way that only the leaders in those countries can truly evaluate and understand," he said.
He later pointed to the global reliance on energy and Russia's role as a significant supplier to Europe. Russia is one of the world's top three producers of oil, with an estimated 11 percent of oil produced in 2020 coming from Russia, according to U.S. Energy Information Administration data.
Greenblatt referenced comments made last week by Qatar's energy minister, who warned before Russia's military conflict with Ukraine escalated that it would not be possible for any one country to make up for the amount of gas Russia provides Europe if that supply suddenly needed to be replaced.
"There are many things that the countries in the Middle East have to consider in terms of standing by Ukraine, but also protecting themselves, their citizens and the world's energy markets," Greenblatt said.
Initial sanctions imposed on Russia by the U.S. did not specifically target Russian oil exports. Shortly after the invasion began, Biden acknowledged concerns about how the military conflict could further drive up already high gas prices across the U.S. and said his administration would use "every tool at our disposal to protect American families and businesses from rising prices at the gas pump."
"Let's not ignore that we, too, make choices that makes sense for us Americans, even as we rightly stand by Ukraine," Greenblatt said.
In the Middle East, Greenblatt said many countries will "need time for a deep, thoughtful analysis as to how to proceed, no matter how much they may stand with the people of Ukraine and against Russia's invasion." That assessment "will change over time," he said, adding that the responses by the U.S. and European countries will similarly evolve in the days and weeks to come.
Looking back on how countries in the Middle East have responded to the invasion of Ukraine thus far, Greenblatt said critics should "take a step back."
"Ultimately, I think countries in the Middle East such as the UAE, Israel, Bahrain, Qatar, Saudi Arabia, Jordan, Egypt, and others will be on the right side of history here," Greenblatt said. "But we have to give them the time and the space to carefully work through these complex issues to ensure they don't endanger their own citizens and residents and try to avoid other problems—those that they can predict and the unpredictable."