Who Was Jason Hairston? Donald Trump Jr. Hunting Partner and Ex-NFL Player Found Dead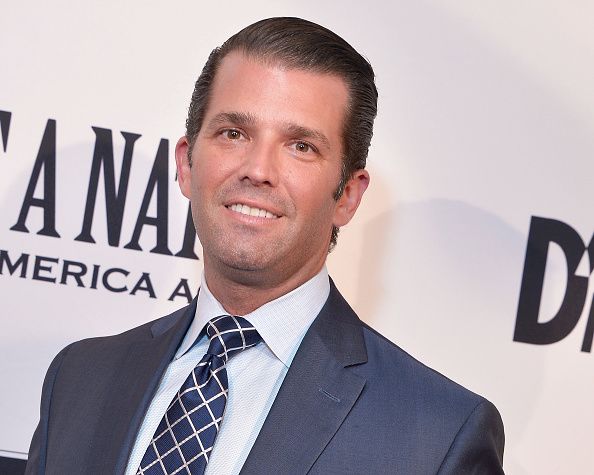 Former San Francisco 49er and Donald Trump Jr.'s hunting buddy Jason Hairston was found dead in his California home on Wednesday. He was 47.
The hunting company Hairston founded, KUIU, confirmed his death on Twitter.
Hairston died of an apparent suicide, the company said. He is survived by his wife, Kirstyn, and two children.
"The family has requested that donations be made to support CTE-related research at the Boston University Concussion Legacy Foundation in lieu of sending flowers," the company wrote.
Trump Jr. posted a tribute to his friend on Instagram Thursday and remembered the times they shared camping and hunting.
"Jason, I have no words. I will always remember our adventures and sharing a campfire with you. They will be some of my fondest experiences in the outdoors," Trump Jr. wrote in his post. "You were and will continue to be an inspiration to all outdoorsmen and women for generations to come. Thanks for the friendship and the memories buddy. I'm going to miss you. R.I.P."
Hairston was raised in Orange County, California, and grew up hunting with his father, according to KUIU. He played football, as his father had done, and went on to play for the San Francisco 49ers and Denver Broncos.
The former linebacker had been vocal about his chronic traumatic encephalopathy (CTE), a degenerative brain disease found in athletes and veterans, KUIU said on its website.
Hairston told CNBC in an interview in 2016 that he showed signs of the disease.
"I played linebacker, and the way I played the game, I led with my head. I played the way they tell us not to play now," Hairston told CNBC. "I have all the symptoms of CTE."
The Concussion Legacy Foundation said CTE has been found in people as young as 17, but symptoms do not generally appear until years later. Early symptoms of CTE include impulse control problems, aggression, depression and paranoia, according to the foundation.
As the disease progresses, the symptoms do as well. Some patients may experience problems with memory loss, confusion, thinking, memory, impaired judgment and eventually progressive dementia.
If you have thoughts of suicide, confidential help is available for free at the National Suicide Prevention Lifeline. Call 1-800-273-8255. The line is available 24 hours every day. If someone you know appears to be contemplating suicide, visit Bethe1To.com for assistance.​