What Jason Kennedy Said About Catt Sadler Leaving E! After She Revealed Salary Pay Gap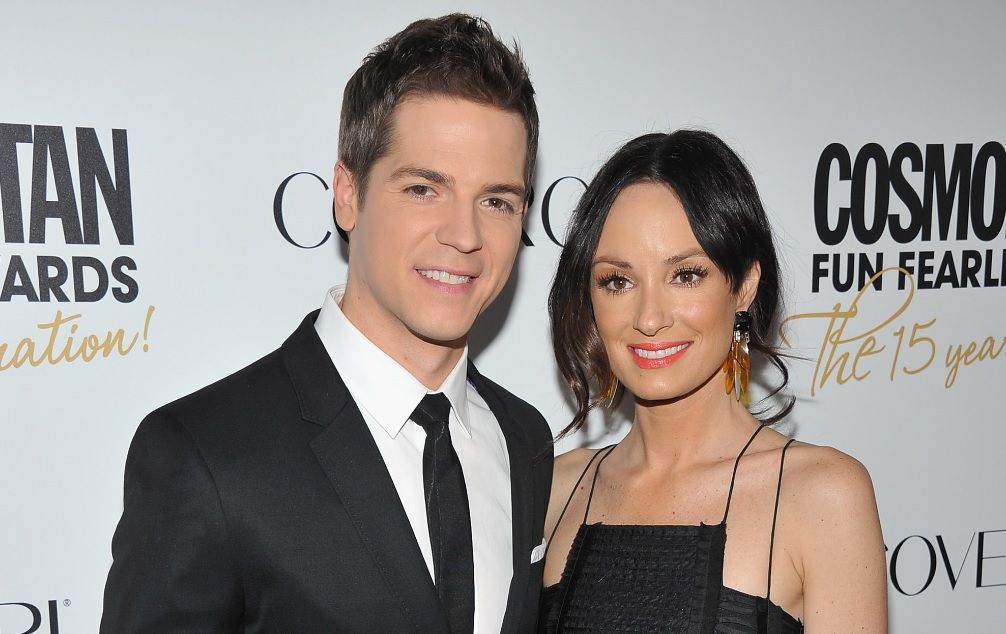 E! News host Jason Kennedy didn't want Catt Sadler to leave. The TV personality took to Twitter on Tuesday, sharing tweets about Sadler's exit. If Kennedy knew Sadler was leaving because he makes nearly double her salary—and E! allegedly refused to match her money with his—he didn't say anything publicly.
"I hate goodbyes but I'll save it for the show tonight, love you so much pal, really going to miss you," Kennedy tweeted. "Sending @IAmCattSadler off with lots of love and memories tonight at 7 & 10:30."
He wrote a similar message on Instagram, sharing a video of Sadler looking solemn on an E! couch. "I'm actually horrible at goodbyes but we are sending @iamcattsadler off tonight with so much love. This will be tough... @enews 7 & 10:30." The post was viewed more than 50,000 times by Kennedy's 465,000 followers. He disabled comments on the post.
When his own words weren't enough, Kennedy shared messages from three fans.
"Last time I'll see these two sharing the screen on @enews! Thank you for all your years of hard work and dedication @IAmCattSadler," one wrote. "You have been a true inspiration to me as a broadcaster. Hard to watch you and @JasonKennedy1 one last time. _ @e_entertainment."
Sadler worked at E! for more than a decade but made the "soul-searching" decision to quit when the network wouldn't meet her pay requirements.
She told People magazine on Tuesday she was "informed and made aware that my male equivalent at the network who I started with the same year and have come up with doing essentially similar jobs, if not the same job, wasn't just making a little bit more than me but was making double my salary and has been for several years."
She continued, "That was really hard to swallow, but, you know, information is supposed to be power, and when my team began negotiations knowing what we knew, that was the barometer in which I expected to be paid, based on the law and based on what I know to be fair."
Even though Sadler said she was shocked and insulted that Kennedy made nearly double, she didn't blame her colleague.
"Jason Kennedy is one of my best friends in the whole wide world. He is like a brother to me. And in no way do I want this to reflect poorly on him," Sadler told the magazine. "He's devastated, I think, and I think he believes that this is a great loss for the network. He does not want to see me go."
What Jason Kennedy Said About Catt Sadler Leaving E! After She Revealed Salary Pay Gap | Culture