Why Did Jason Momoa Shave His Beard? Fans Destroyed by Actor's New Look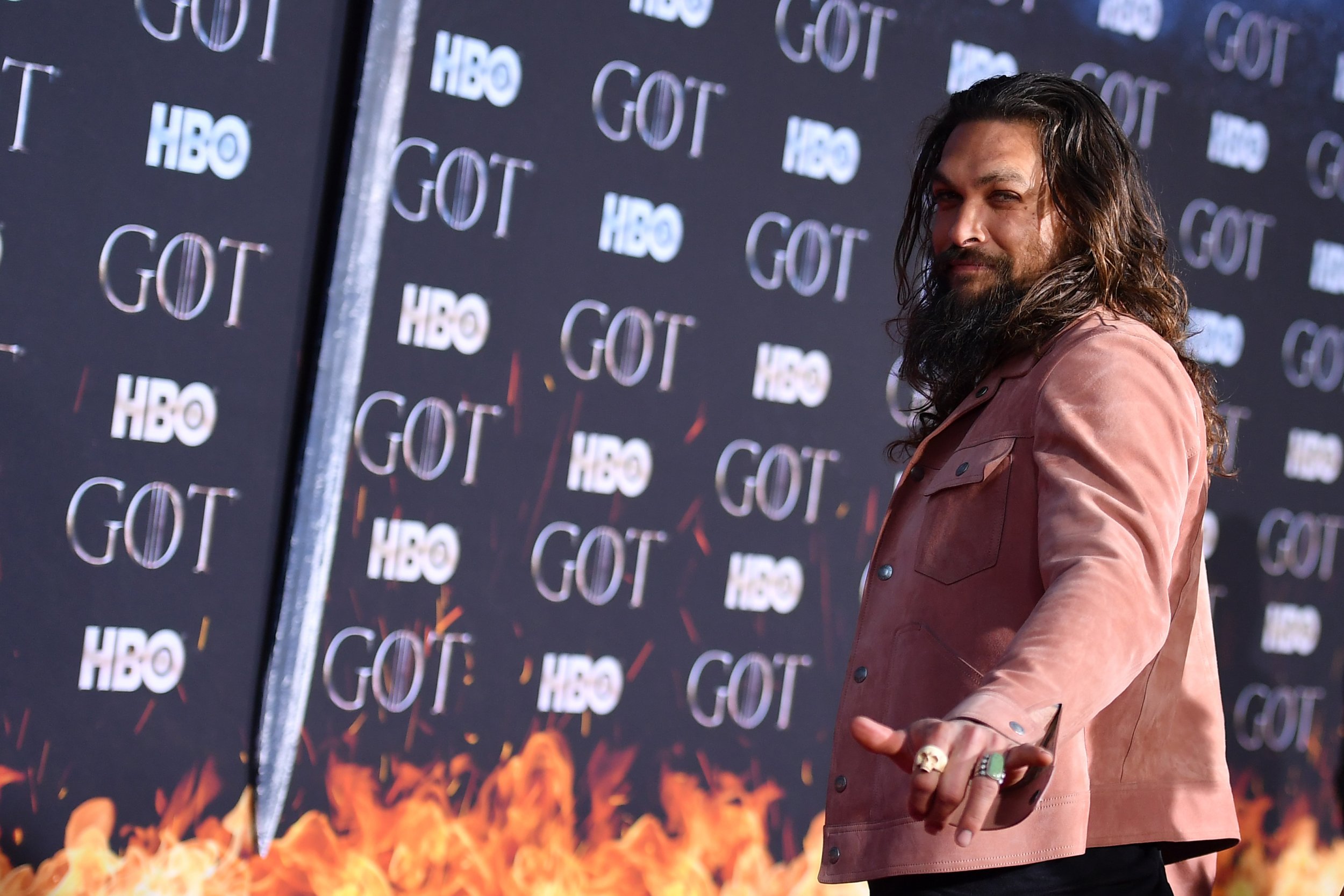 Jason Momoa shaved off his beard to the disappointment of fans on Wednesday. It's the first time the Aquaman star has rocked a clean-shaven look since 2012.
Actors often change up their appearance for new roles, but this isn't the case for Momoa. The 39-year-old Game of Thrones alum shaved his beloved beard for a charitable reason. In a video posted to YouTube on Wednesday, the actor declared he would be shaving off his beard to raise awareness of plastic's harmful impact on the environment.
"I just want to do this to bring awareness. The plastics are killing our planet and I think I have a solution. I don't want to bitch about it. There's only one thing: you [could] really help our planet and save our planet as long as we recycle," said Momoa. "That's aluminum. About 75 percent off all aluminum that's ever been used is still in circulation today and it's 100 percent recyclable. So you drink the can and about 60 days, it'll be back—100 percent infinitely recyclable."
Momoa also revealed that he developed his own aluminum canned water line. He said he wanted to share his creation with other companies to convince them to make the shift toward aluminum. "Please, please, there's a change coming. It's aluminum. We gotta gid rid of these plastic water bottles. Aquaman is trying to do the best he can—for my kids, for your kids, for the world. Clean up the oceans, clean up the land. Love you guys," he concluded.
Momoa's heart was in the right place, but his good deed didn't sit well with many fans. While some argued that Momoa looked good or even better without his beard, many more fans expressed their shock and disappointment with the sudden change.
"This is a public service announcement—it is with a heavy heart that I must announce the passing of Jason Momoa's beard. It was seven years old," 617 Apparel tweeted.
One fan suggested Momoa "shaved off his beard because you f*** don't know how to recycle and keep the planet clean." While another fan recognized "the redacted Mueller Report is out today," they didn't want that update to "overshadow the news that Jason Momoa shaved his beard." A third fan declared Momoa "is still a snack without his beard" and another suggested he's "still handsome."
"Jason Momoa has shaven off his beard," a fan began to tweet, "I—we've arrived at an interesting point in our relationship and would be extremely greatful if you could respect our privacy during this trying and emotional time. Tysm."
Momoa's shaved look debut comes after his former Game of Thrones co-star Kit Harrington also shaved off his beard. Harrington, 32, did so ahead of Game of Thrones' Season 8 premiere on April 14 and fans weren't happy about it.
Harrington debuted the shaved look April 6 on Saturday Night Live. Before this, the actor made headlines after he chopped off his curly locks in November 2018.