South Dakota Attorney General Jason Ravnsborg was impeached Tuesday by the state House in connection to a fatal car crash in 2020.
Ravnsborg, a Republican, is now set to face a trial before the state Senate, which must secure a two-thirds majority vote in order to convict him on the impeachment charges, the Associated Press reported.
Ravnsborg was driving on a rural highway in September 2020 when his vehicle allegedly struck and killed 55-year-old Joseph Boever, who had been walking on the shoulder of the highway. Ravnsborg pleaded no contest to two misdemeanor charges in connection to the crash last year but refused to resign from his role as attorney general despite pressure from South Dakota Governor Kristi Noem to do so, the AP reported.
The South Dakota House's vote to impeach Ravnsborg went against the recommendation of a special investigative committee. He will be removed from office, at least temporarily, pending his trial before the Senate, according to the AP.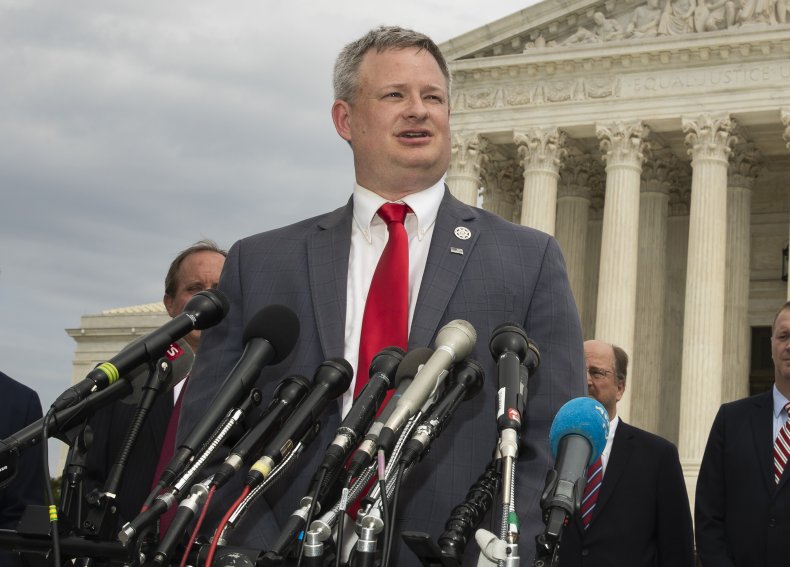 Ahead of the impeachment vote, Ravnsborg sent two letters to lawmakers Monday calling on them to vote against his impeachment.
"Your decision could overturn an election and set forth a dangerous precedent for all South Dakota elected officials," he wrote in one of the letters, which were obtained by the Sioux Falls Argus Leader. "As such, I respectfully ask that you adopt the House Investigation Committee's majority report and declare this matter complete and final and let the healing process continue."
He also accused Noem of using his accident for political gain so that she could pick a new attorney general.
"I could not resign then and cannot resign now because the incident did not impede my ability to perform the functions of Attorney General including on-going investigations of the executive office. Knowing Governor Noem could hand select my replacement, I felt it appropriate to stay in office to maintain the checks and balances within the state," he wrote in a letter, according to the Argus Leader.
When pushing for his resignation, Noem argued that Ravnsborg lied to investigators who were looking into the fatal crash, the AP reported. A minority report commissioned by Democrats also argued that Ravnsborg wasn't "forthcoming" about the events of the crash.
Ravnsborg told police that he initially thought he had hit a deer, and it wasn't until he returned to the scene the following day that he discovered Boever's body. The Highway Patrol eventually determined that Ravnsborg had driven completely onto the highway's shoulder before he hit Boever.
Investigators later said that they didn't believe some of Ravnsborg's statements, but he has denied being untruthful, according to the AP.
The Republican-controlled House voted 36-31 to impeach him on Tuesday.
Newsweek reached out to Ravnsborg's office for comment.
Update 4/12/22, 3:37 p.m. ET: This story was updated with additional information and background.