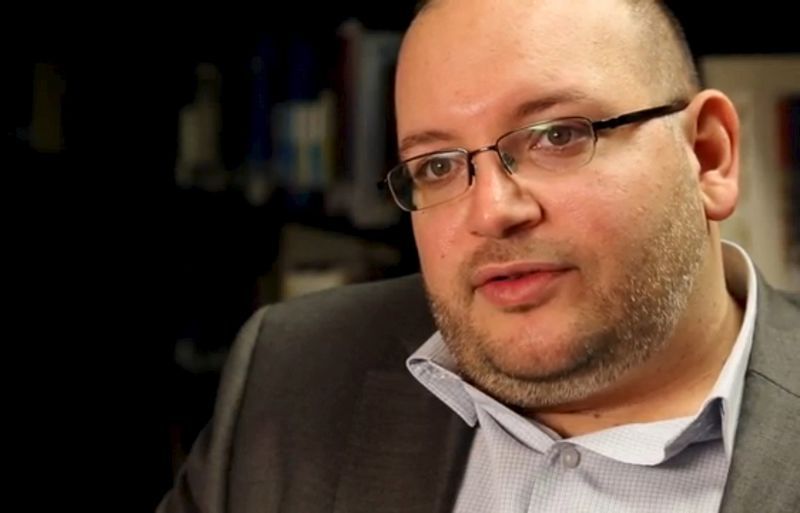 Jason Rezaian of the Washington Post has been convicted in an espionage trial by an Iranian court, Iranian state TV said late Sunday night.
According to the Post, news of Rezaian's conviction first came early Sunday, but details were few. Gholam Hossein Mohseni Ejei, a spokesman for Tehran's Revolutionary Court, "said definitively that Rezaian was found guilty," the Post reported. However, the Post said the ruling is "not final and could be appealed," calling it "vague and puzzling."
Rezaian, who has been imprisoned in Tehrain for 14 months, faced four charges, the most serious of which is espionage. If convicted, Rezaian faces 10 to 20 years in prison.
The Post reacted strongly to the announcement in a statement Sunday evening:
Jason is a victim — arrested without cause, held for months in isolation, without access to a lawyer, subjected to physical mistreatment and psychological abuse, and now convicted without basis. The only thing that has ever been clear about this case is Jason's innocence. If a ruling has been issued and is now being reviewed, this puts the onus on Iran's senior leaders to demonstrate the fairness and justice that could only lead to Jason's exoneration and release.