In St. Louis, Jason Stockley Verdict in Fatal Shooting of Anthony Lamar Smith Could Be the Next Ferguson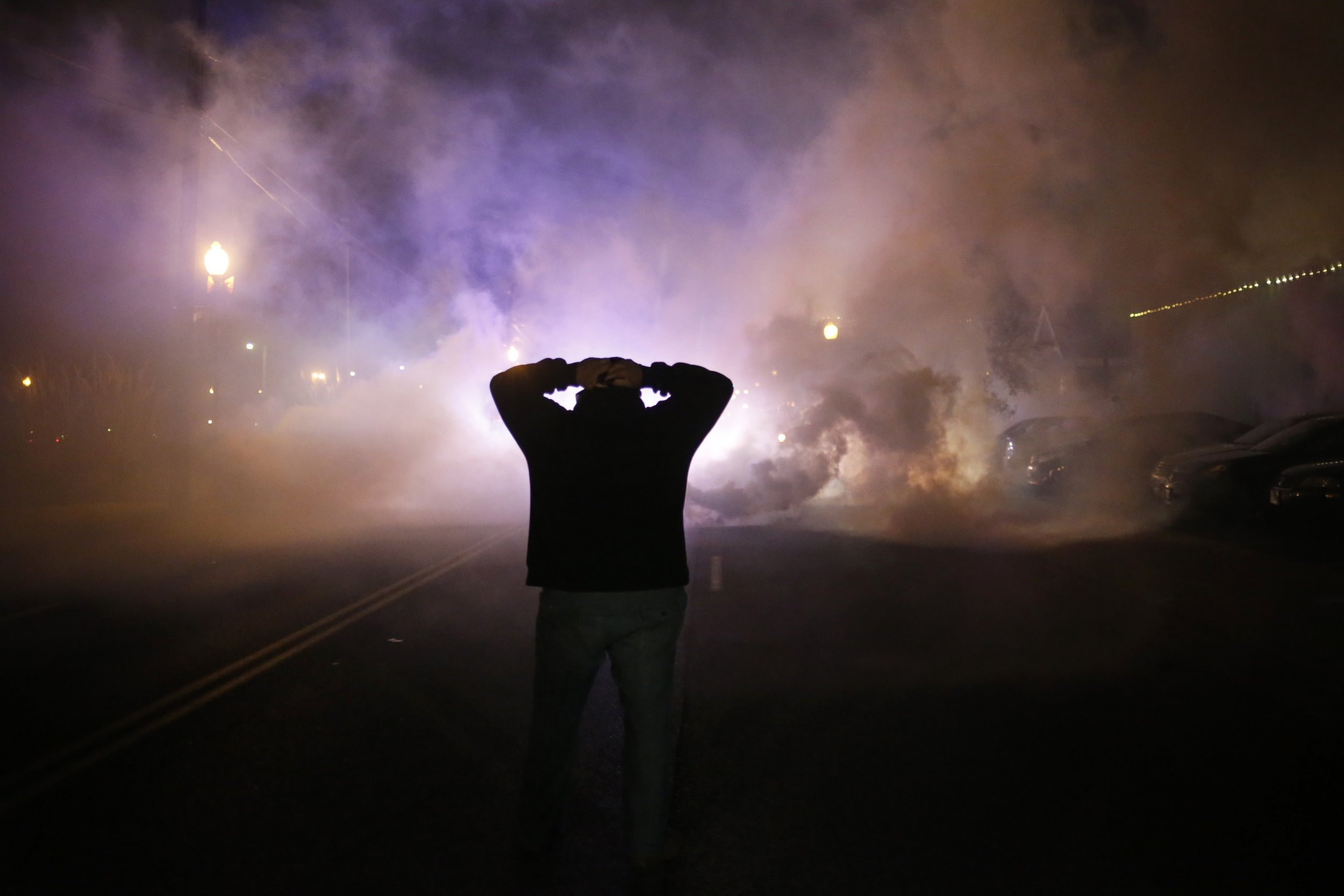 Updated | Almost three years after a grand jury's decision not to indict Officer Darren Wilson in the fatal shooting of Michael Brown tore St. Louis apart, a similar case threatens to reopen old wounds.
Six years ago, Jason Stockley, a 36-year-old, white policeman, shot and killed Anthony Lamar Smith, then 24, in a car chase following what Stockley said was a drug transaction. Just before he shot Smith, Stockley said, "We're killing this [expletive deleted], don't you know," according to dashboard camera video cited in the trial.
According to prosecutors, Stockley planted a gun in Smith's car that day. Stockley's DNA was found on the gun, and Smith's were not, according to court documents.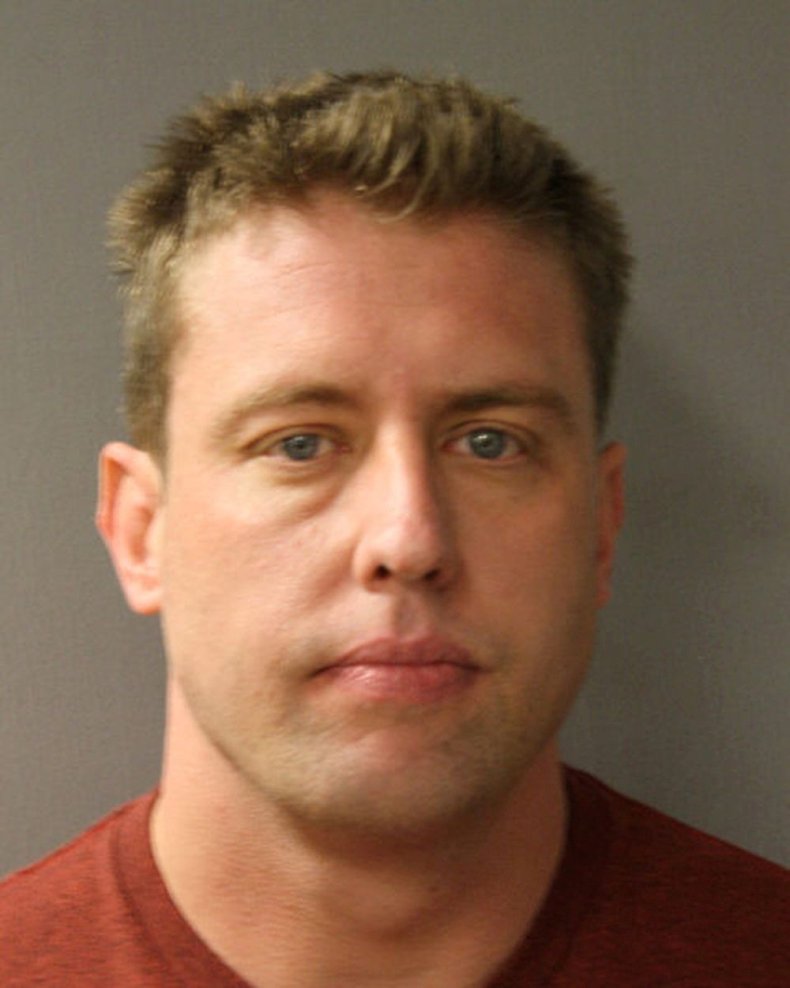 Barricades surrounded the city's Carnahan Courthouse where a judge deliberates on evidence presented in the weeklong trial in early August, six years years after the shooting. The court has not said when it expects to announce its verdict, as Stockley waived his right to trial by jury. New evidence reopened the case in May 2016, despite the $900,000 settlement the police department paid the Smith family in 2013, one of the largest police department settlements in city history.
Reverend Darryl Gray has been a pastor for 35 years and has held leadership roles in the Southern Christian Leadership Conference and the NAACP, and said that black clergy members, who were criticized by protesters for not getting involved in Ferguson, were playing a bigger role in this trial. Gray moved to St. Louis two years ago and has been working with Ferguson protestors and black politicians in the state since then. Two months ago, the Smith family approached him for his help. He talks to them daily and gives them and other St. Louisans his guidance about effecting change in the city.
"People are angry," he said. "It will be worse than Ferguson if there is a non-guilty verdict."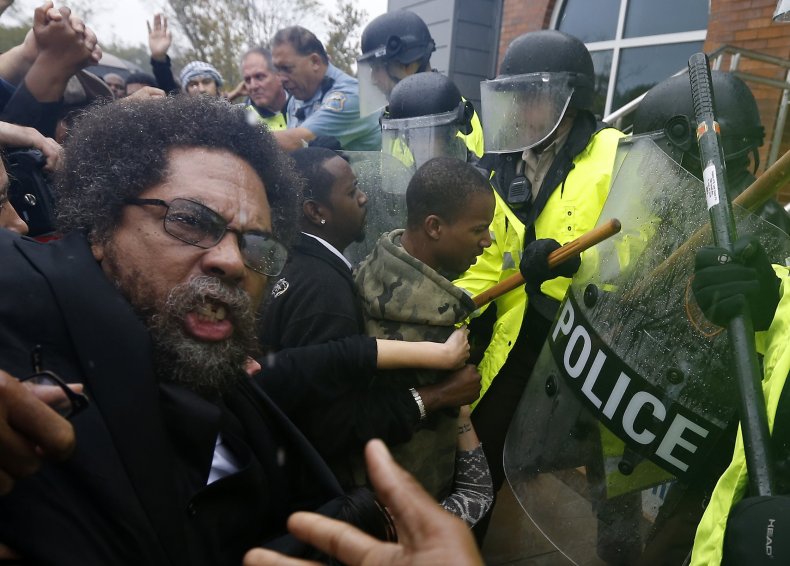 Missouri is no stranger to racial tension and violence. St. Louis is the murder capital of the United States, for the third year in a row. Missouri has one of the highest numbers of active hate groups in the country (24), and is home to four chapters of the Ku Klux Klan. St. Louis is one of the most segregated cities in America. "The Delmar Divide" was coined to describe the stark class and race divisions along Delmar Boulevard, a street whose northern-border residents are 99 percent African-American with a median home value of $78,000, while residents to the south of that street are 70 percent white with a median home value of $310,000.
"We stand, again, on edge, awaiting a legal decision that will have a major impact on the lives of many," said St. Louis Mayor Lyda Krewson in a video statement she released Monday.
"Regardless of the outcome in this case," she said, "we have piles of data, stacks of reports, and stories from our friends and neighbors that tell us that St. Louis is in need of healing. The worry and anxiety we are feeling today is not without cause, and it did not start with Ferguson. It has its roots in the story of our country."
When a grand jury in 2014 decided not to indict Darren Wilson, a white police officer, in the fatal shooting of Michael Brown, an unarmed black man, protests erupted for months. Then-governor Jay Nixon called in thousands of National Guard troops, and the city faced millions of dollars in damages.
In a nod to the trials' parallels, St. Louis's businesses and politicians have been preparing for anything. The St. Louis Business Journal reported that businesses warned employees to "stock plywood" to potentially board their windows against looters. The office of Krewson "has been involved in several meetings" on mitigating the verdict's aftermath, according to Koran Addo, the mayor's communications director. Schron Jackson, a spokesperson for the Saint Louis Metropolitan Police Department, wrote that the police department had been in similar damage-prevention meetings. "Our department is always ready to respond to any situation," Jackson wrote in an email. "However, we ask that citizens who choose to demonstrate do so peacefully."
Reverend Gray said he sees Missouri as the hotbed for the modern civil rights movement, and the case as a merging of activist groups who have been keeping an eye on the region since Ferguson. He said, "Ferguson, St. Louis and Missouri as a state have now become what Selma and Montgomery and Alabama as a whole was to the civil rights movement."
An earlier version of this article incorrectly said the case was reopened this year. It was reopened in May 2016.