Jason Stockley Verdict: More Riots in St Louis as U2 and Ed Sheeran Concerts Cancelled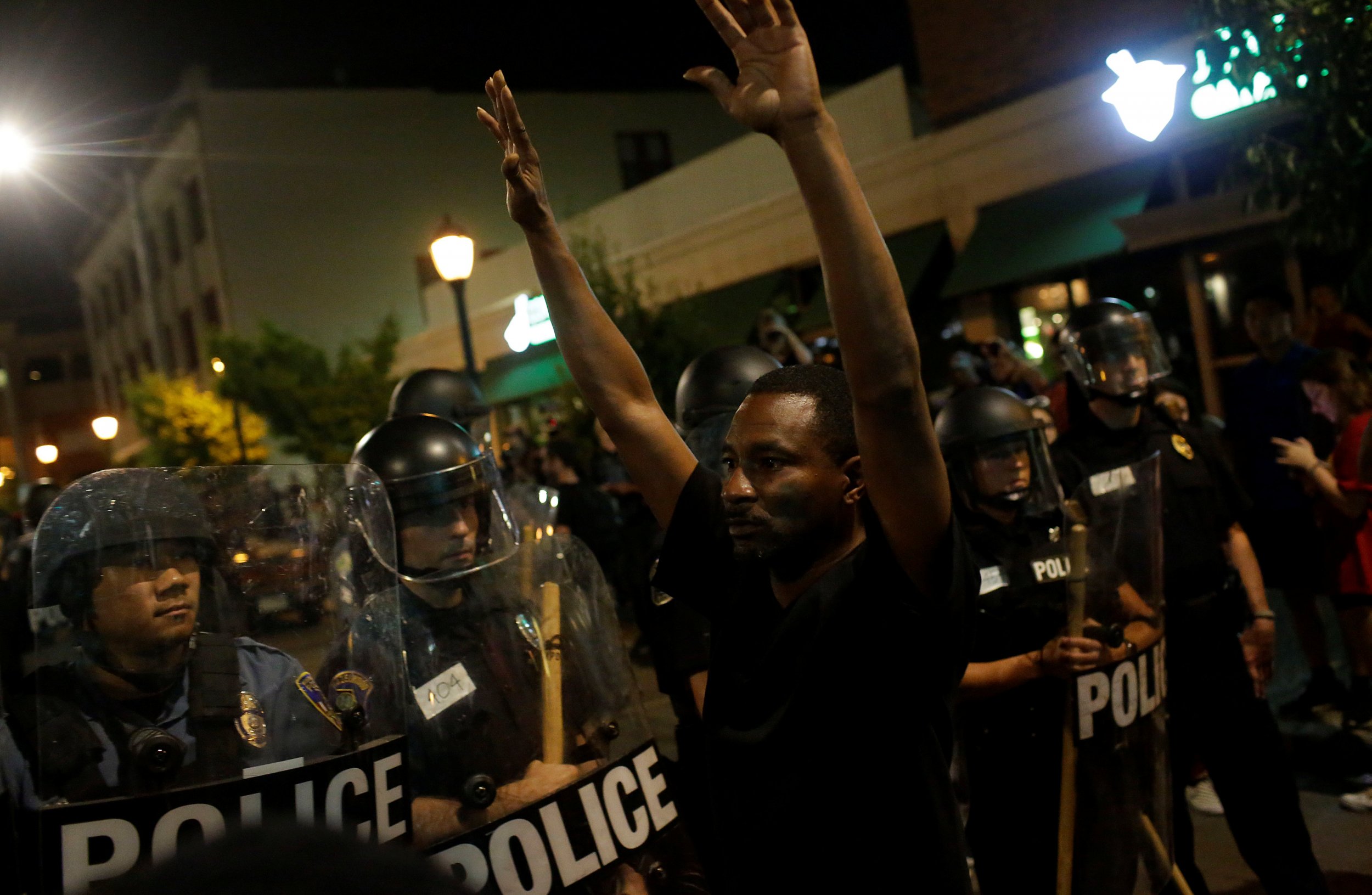 There was more rioting in St. Louis, Missouri, Saturday night when a peaceful march against the acquittal of a white police officer accused of murdering a young black man turned violent.
Demonstrators had earlier marched through a shopping center in the Des Peres suburb, blocking a major road. After dark "the unruly crowd became a mob," according to police, and protesters threw bricks, rocks and projectiles as officers tried to disperse crowds.
Police arrested nine people during the protests Saturday night.
Earlier rock group U2 cancelled a gig in the city in light of the protests. The concert's organizers say they took the decision after police informed them that they were "not in a position to provide the standard protection for our audience."
Friday's protest had largely been peaceful, though violence broke out after midnight and police declared the gathering an unlawful assembly. Eleven officers were injured.
Why are the protesters demonstrating?
Protests broke out Friday following the acquittal of Jason Stockley, a former police officer charged with first-degree murder after shooting dead Anthony Lamar Smith in 2011.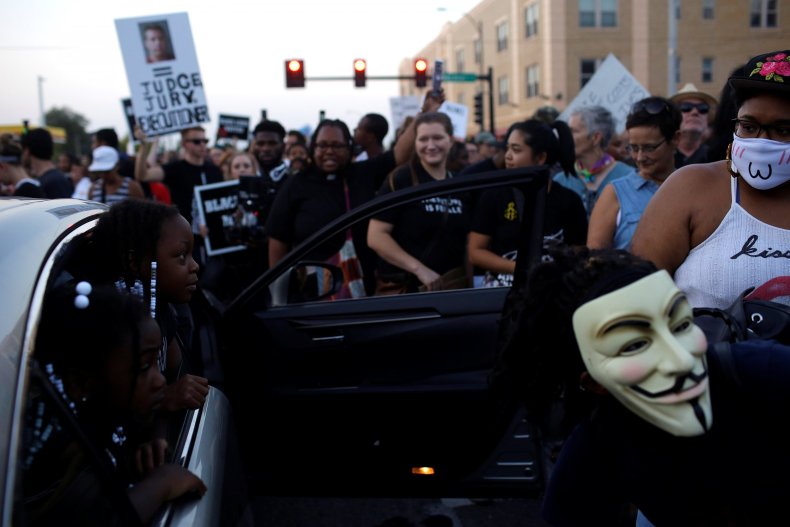 Stockley and his partner said they believed they saw Smith dealing drugs outside a restaurant, and pursued Smith in a high-speed three-minute car chase.
Stockley was recorded saying "Gonna kill this motherfucker, don't you know it" while in a car chasing Smith, and told his partner, who was driving, to ram Smith's car.
When it had stopped, Stockley ran to the window of Smith's car and fired five shots.
Stockley claimed he saw Smith holding a gun but prosecutors said the officer planted a gun in Smith's car after the shooting.
Smith was a new father and engaged to be married when he was killed on December 20, 2011.
According to a CNN report, many protesters on Saturday expressed anger over the Stockley verdict, and called for city leaders to step down.
What next?
More protests are planned for Sunday in the center of St. Louis, and a Sunday gig by singer Ed Sheeran has been cancelled.