Jason Sudeikis, Olivia Wilde Have 'Long' Road Ahead in Custody Fight—Lawyer
Jason Sudeikis' custody claim against his ex-fiancée Olivia Wilde was dismissed but a divorce lawyer says that the former couple has a "long litigation road ahead" of them.
Wilde and Sudeikis were together for nine years and have two children together, but they never married. The couple split in late 2020 and Wilde has since moved on with pop star Harry Styles. Sudeikis has been linked to his Ted Lasso co-star Keeley Hazell.
The Ted Lasso actor brought a case against his ex-partner in New York City family court over their two children in October 2021. He wanted their children, Daisy, 5, and Otis, 8, to live with him in New York, but a judge has now declared that their home state is California.
Both Wilde and Sudeikis divide their time between Los Angeles, New York, and London and they had disagreed about where the children's permanent residence should be, prompting the actor to file for custody in April.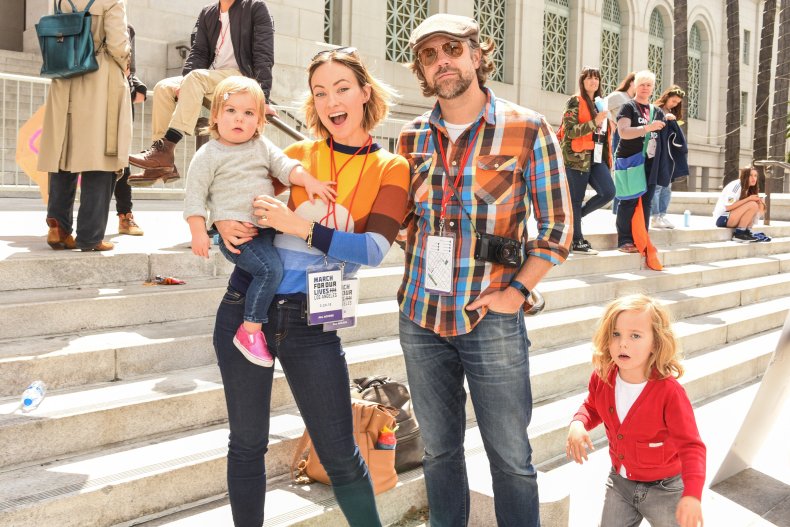 "The battle of the states is a common one in high-profile cases like this where there are multiple residences," Evan D. Schein, head of litigation at Berkman Bottger Newman & Schein, based in New York City, told Newsweek.
Despite Sudeikis' filing being dismissed this week, Schein believes this is "just the beginning" of the custody battle.
"While Olivia Wilde gets an early victory with the recent ruling from a New York judge that California is the home state of the children and not New York as Sudeikis had hoped, this is just the beginning of the litigation process in California and what looks like a long litigation road ahead for both Wilde and Sudeikis," he said.
Similarly, divorce lawyer Jacqueline Newman of Berkman Bottger Newman & Schein LLP agreed that the children being based in California makes sense from a legal standpoint.
"While I can appreciate that Jason sees himself as a 'New Yorker,' the fact that the children have been living in California for years results in that state being in the best position to determine custody provisions for the children," Newman told Newsweek.
"The children's doctors and teachers are most likely in California, should they be valuable witnesses in a custody trial."
Newman added that this agreement would likely give Sudeikis good cause to prevent Wilde from moving to London permanently.
"Further, his agreement that the children could attend school in California further supports Olivia's claims that it was agreed that they would be in California," she said.
"However, Jason would most likely have good cause to stop Olivia from relocating to London on a permanent basis if he does move to California to be with his children and take part in their daily lives."
It was reported this week that the Booksmart director was furious with her ex after legal papers were served to Wilde while she was on stage at CinemaCon in Las Vegas in April.
Wilde was on stage promoting her upcoming film, Don't Worry Darling, when she was handed an envelope of legal papers.
Wilde said, in a court filing obtained by The Daily Mail, that Sudeikis used "outrageous legal tactics" and that "Jason's actions were clearly intended to threaten me and catch me off guard.
"He could have served me discreetly, but instead he chose to serve me in the most aggressive manner possible."
Newsweek has contacted both parties for comment.