Jason Witten Brings up Santa Claus Story on MNF, Eagles Fans Go Wild on Twitter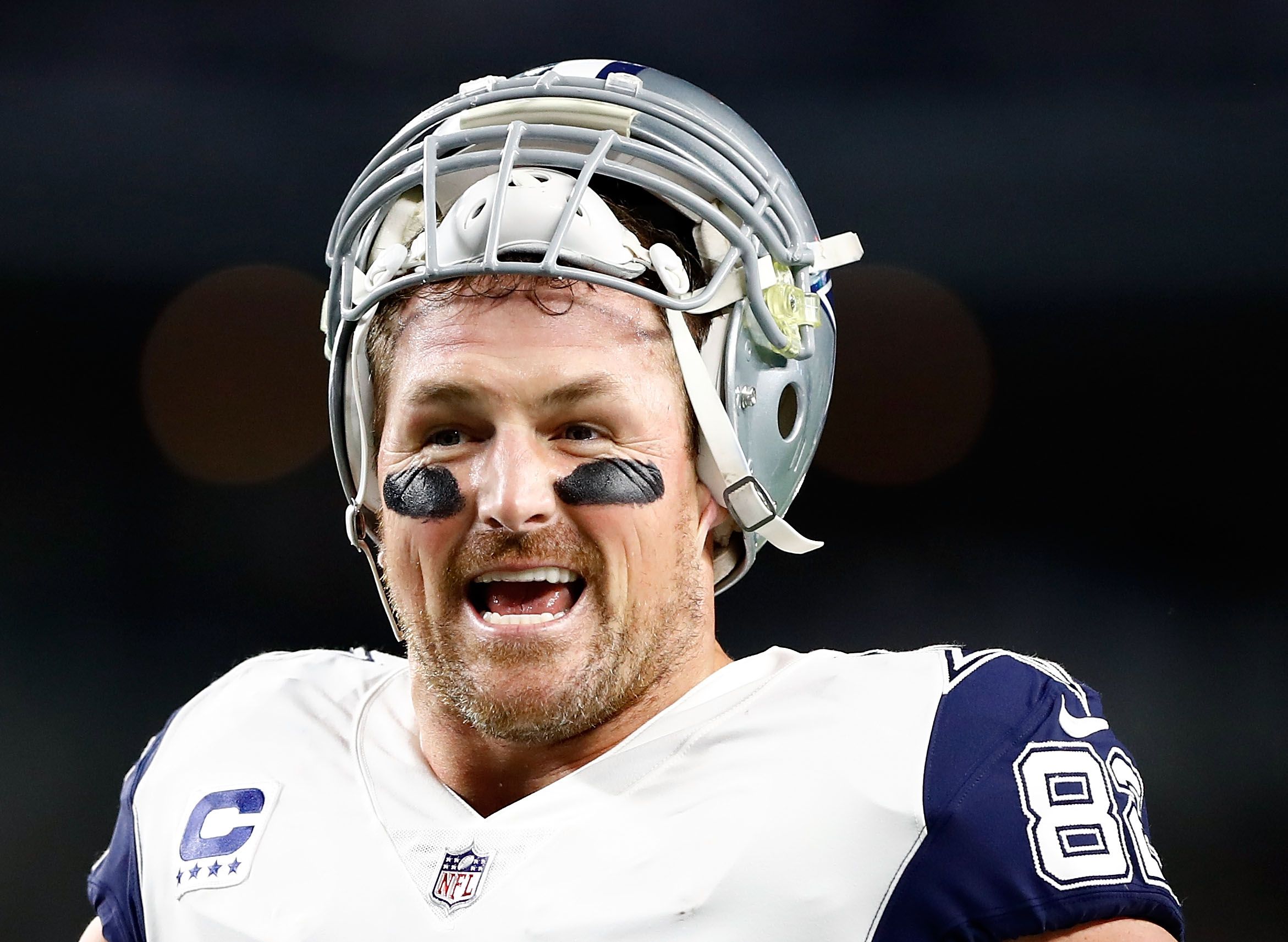 Jason Witten did not make any friends in Philadelphia after he referenced a famous Christmas-related incident involving Eagles fans.
The 36-year-old was in Philadelphia for Monday Night Football in his role as color analyst for ESPN and it took him a whole seven minutes before mentioning the fact Eagles fans had booed Santa Claus some five decades ago.
Eagles fans are presumably sick of hearing about it and they made their feelings more than clear on Twitter. It is fair to say Witten wasn't a particularly popular figure among Philadelphia fans on social media on Monday night.
The incident, which happened in 1968, is one of the most famous in NFL history and only enhanced Philly's reputation for having the roughest fans across professional sports.
Having lost their first 11 games of the season, the Eagles looked odds-on favorite for a number one overall draft pick, before the prospect was spoilt by a two-game winning run that preceded their matchup against the Vikings on December 15.
The prospect of having to watch a poor team in inclement weather at the end of a dismal season clearly took its toll on Eagles' fans, who decided to take their frustration out on Frank Olivo, a 19-year-old who was attending the game dressed as Santa Claus.
In their book The Great Philadelphia Fan Book, co-authors Glen Macnow and Anthony L. Gargano contend a Christmas pageant that was scheduled for halftime was cancelled because of the excessive amount of snow surrounding the field.
So Olivo was hastily recruited to jog onto the field between two columns of cheerleaders, only for him to be booed and pelted with snowballs.
Olivo then claimed he felt the fans were booing "everything" and their ire wasn't reserved at him.
"I'm a Philadelphia fan, I knew what was what. I thought it was funny," he was quoted as saying by the book.
Eagles' fans quickly forgot about Wittens' words as their team picked up a potentially crucial win, beating divisional rivals Washington Redskins 28-13 on home turf.
The win, Philly's second in a row, improved the Eagles' record to 6-6, lifting them in second place behind the Dallas Cowboys in the NFC East.
Washington is also 6-6 but has now lost the last three games in a row and lost back-up quarterback Colt McCoy to a season-ending injury. McCoy, who had replaced the injury Alex Smith last month, broke his right fibula in what was only his second start of the season.