Longtime Assistant to Jasper Johns Jailed in Elaborate Art Heist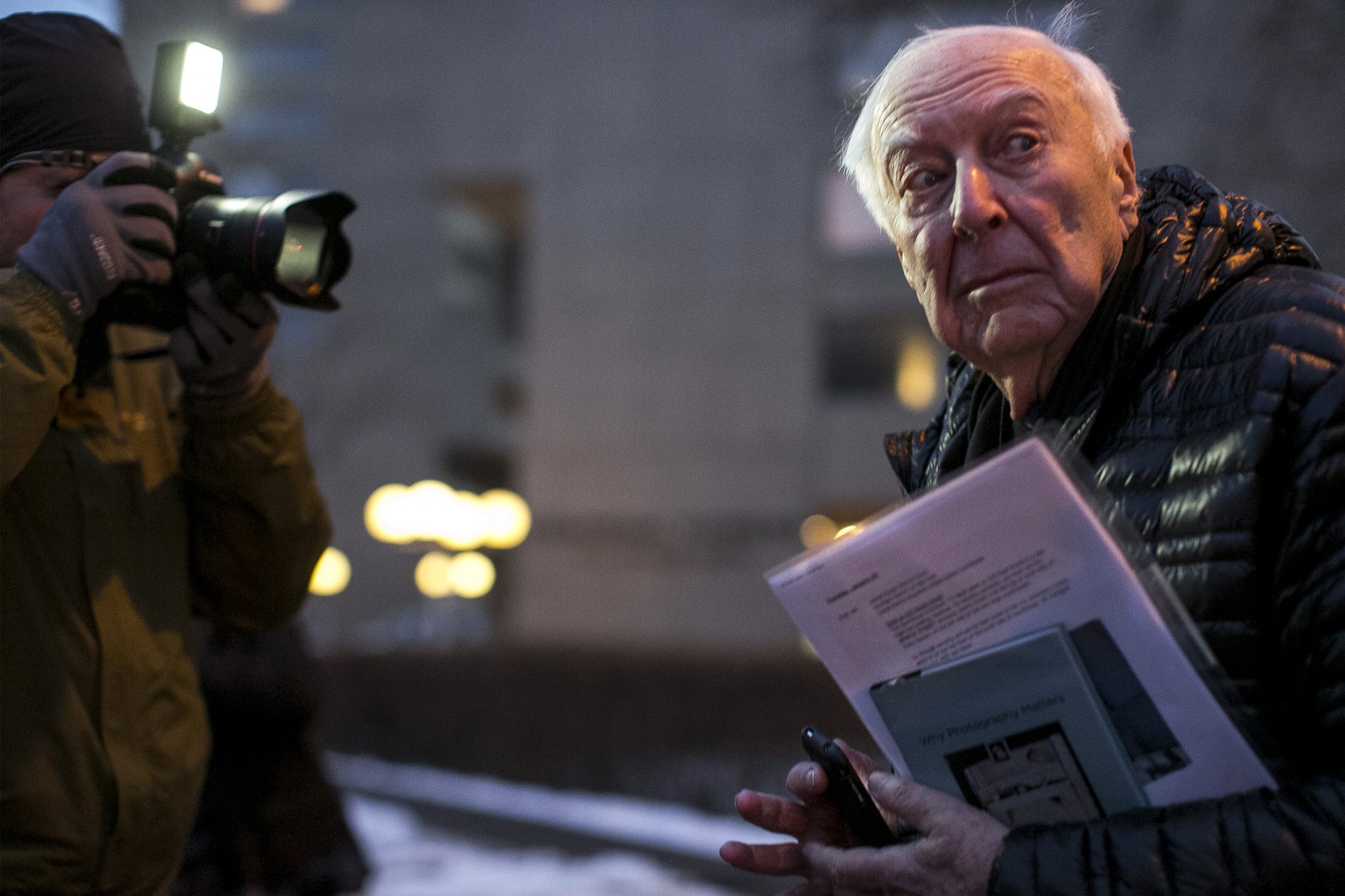 American artist Jasper Johns's longtime assistant, James Meyer, will be spending 18 months in a very different kind of storied institution: prison. Meyer, 53, was ordered to do time by a Manhattan court on Thursday after he admitted to swiping artworks from his employer's Connecticut art studio. Of these pieces, 37 were sold by a gallery in New York, Associated Press reports.
In 2013, Meyer had been indicted for jacking pieces from a file cabinet in Johns's studio. Meyer, who had worked as Johns's studio assistant for over 25 years and stole from him on at least three separate occasions, was also ordered by a judge to forfeit the money he had made from selling the works, and pay an additional $13 million in restitution to four buyers and Johns.
The New York Times reports that Meyer is believed to have kept over $4 million from the artwork he nabbed from 2006 to 2012, which prosecutors said totaled up to roughly $10 million upon their sale.
How did he do it? Meyer was in an ideal position to steal Johns's works, as part of his duties included getting rid of works that the 84-year-old artist hadn't been keen on. In a presentence submission, Daniel Tehrani, an assistant U.S. district attorney said that Meyer covered his tracks by insisting that buyers wouldn't resell, exhibit or loan the art for eight years. Additionally, Meyer had drawn up sworn certifications that established that the pieces were indeed original Johns and conjured up false inventory numbers to bolster his claim that he was the legal owner of the works, reports BBC.
Reports that note Meyer appeared crushed during his sentencing, and he apologized profusely for what he had done to his employer, mentor and friend since the age of 21. "I took for granted and betrayed someone who will forever have great meaning in my life," he told the courtroom. "For that, I have profound remorse."
Meyer, who pled guilty in August 2014 to a count of interstate transportation of stolen goods, admitted he had transported the stolen artwork from the studio in Sharon, Connecticut, to New York City. He cut a deal with federal prosecutors after he assisted authorities in reclaiming the stolen works from buyers, and returned over 41 other pieces of the 83 he is believed to have taken, according to prosecutors.
Jasper Johns, who was born in August, Georgia, is best known for taking traditional cultural iconography, such as American flags and beer cans, and re-interpreting them as objects in his art. One of his American flag paintings sold at a 2014 Sotheby's auction for an impressive $36 million.