JauMarcus McFarland's Mom Files Lawsuit After He's Crushed to Death by Elevator
A wrongful death lawsuit has been filed by Jessica Moore, mother of 18-year-old JauMarcus McFarland, who was crushed to death after being trapped while trying to exit a malfunctioning elevator in an Atlanta apartment building Aug. 31.
McFarland, from Mississippi, was living in the building while attending a local prep school to play football when the incident occurred.
The lawsuit alleges that the elevator was a source of complaints among residents for years, and that the state's Office of Insurance and Safety Fire Commissioner found that it was over a year late on safety inspections, with the last one occurring in 2019 and expired in August 2020.
Moore's attorneys said Thursday the lawsuit was filed against the company that owns the building, three elevator maintenance companies in the area, and the school that housed McFarland in the building, according to CBS46 Atlanta.
A security camera shows what the fire department determined was 16 people on the elevator, which the property owner said is the likely reason for the elevator falling. When the elevator doors opened on the third floor, multiple occupants exited the elevator, feeling like it was beginning to fall to the ground floor, according to 11 Alive News.
McFarland was the fourth to try to exit the elevator, but it was moving too quickly and the top of the elevator stopped, pinning his upper torso between itself and the bottom of the third-floor exit.
Some of the other players on the elevator spoke to CBS46, saying all they could see was McFarland's legs that one said "were moving at first. Then it stopped. He went unconscious."
CBS46 also reported that the attorneys said a separate lawsuit was filed against the school, alleging that funds from a GoFundMe started by the school to pay for McFarland's funeral expenses were never given to the family by school officials.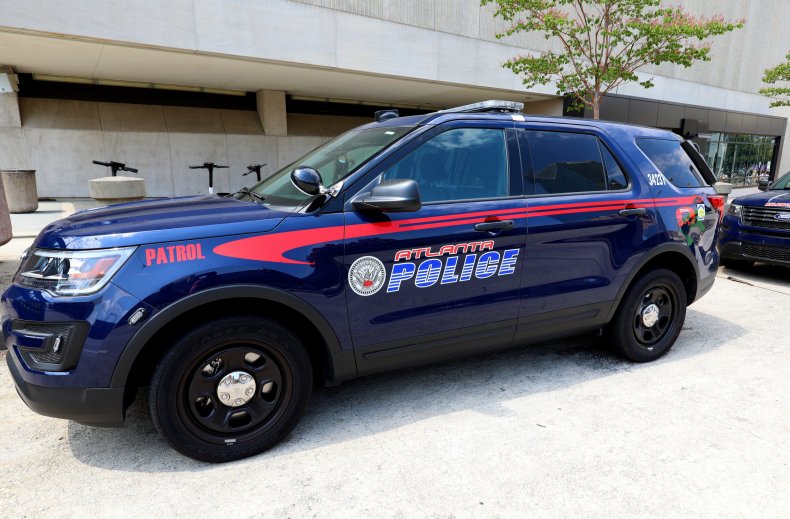 "Video footage from the third floor shows elevator 1 doors open as the elevator begins drifting in the downward direction, three residents jump from the moving elevator onto the third-floor lobby," according to the state agency's report.
"A fourth resident, JauMarcus McFarland, attempted to jump from the elevator, but his upper torso was pinned by the moving elevator and the landing sill of the third floor, which stopped the elevator's downward travel," the report states.
McFarland had been attending the Georgia Prep Sports Academy, which provided housing, football instruction, and classes to its students and players in the building, the lawsuit states.
McFarland had come to the academy from his home in New Madrid, Missouri. The academy, which prepares student-athletes for college, is also listed as a defendant in the lawsuit.
The academy did not immediately respond Thursday to email and telephone messages seeking comment.
The Associated Press contributed to this report.