Javier Bardem's 50th Birthday: His Movies Ranked from Worst to Best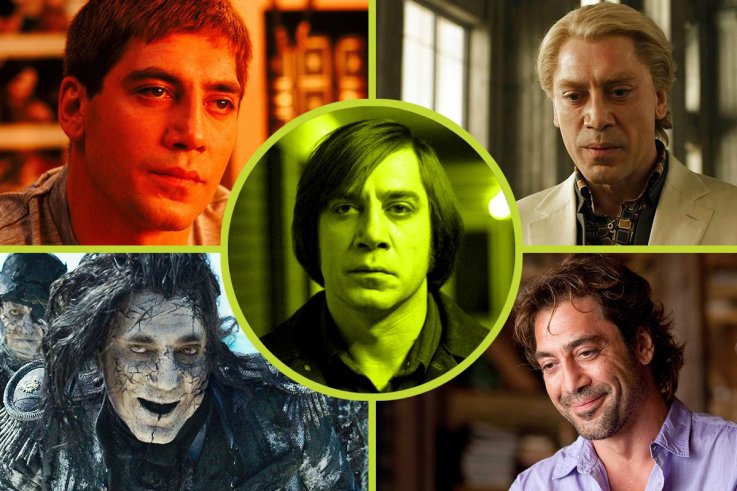 Javier Bardem, who turns 50 today, was born in the Canary Islands, southwest of mainland Spain, into a theatrical family. At the age of 20, he appeared in his first major movie, The Ages of Lulu, alongside his mother, Pilar Bardem. This was a brave move—a review in The Guardian described the Spanish-language film, directed by Bigas Luna, as "almost exclusively about sex" and "precariously close to porn in its style".
Since then, he has worked with some of Hollywood's biggest directors, from Woody Allen, Darren Aronofsky and the Coen Brothers to Ridley Scott, Terrence Malick and Sam Mendes.
In 2001, Bardem became the first Spanish actor to be nominated for an Oscar, for his performance in Before Night Falls—also the first role for which he learned English. Seven years later, he became the first Spaniard to win an Oscar, for Best Supporting Actor in No Country for Old Men, where he played Chigurh, a sociopathic assassin.
In a review of the movie, Terry Lawson of the Detroit Free Press wrote: "Bardem is nothing less than the best movie villain since Anthony Hopkins slipped out of Hannibal Lecter's manacles, scary-smart and horrifyingly appealing."
He played another complex baddie in 2012's Skyfall, and the reviews were equally glowing. Matthew Lickona of the San Diego Reader wrote: "A Bond film should feature a menacing villain who's also just a touch daffy; Javier Bardem has more fun than anybody else onscreen as a rogue agent with a mommy complex and a come-hither leer."
He is married to fellow Spanish actor Penélope Cruz. In a case of life imitating art, they fell for each other while playing a couple in Woody Allen's 2008 project Vicky Cristina Barcelona, their third movie together. They also co-star in Everybody Knows, the new film from Iranian writer-director Asghar Farhadi.
His stellar career shows no sign of slowing. In 2020, Bardem will star in the much-anticipated movie adaptation of Dune, widely regarded as the best-selling science fiction novel in history.
Fans of the book hope this new adaptation will be better than the 1984 one written and directed by David Lynch. Legendary film critic Roger Ebert called it "a real mess, an incomprehensible, ugly, unstructured, pointless excursion into the murkier realms of one of the most confusing screenplays of all time." But as the 2020 version will be helmed by Denis Villeneuve, director of much-lauded science fiction movies Arrival and Blade Runner 2049, the signs are good.
To celebrate Javier Bardem's 50th birthday, Newsweek analyzes data from review aggregation websites Rotten Tomatoes, Metacritic and IMDb to rank his movies from worst to best.