Is Jay Cutler Dating Tomi Lahren? He Finally Weighs In On the Rumors
Jay Cutler just completely shut down rumors he's dating conservative commentator Tomi Lahren. Claims the pair were an item surfaced after they were allegedly spotted out together in Nashville.
Cutler didn't let the rumor slide, and as Cutler fans knew he would, handled it with humor—by posting a photo of a cow on his Instagram. "Only lady in my life," he wrote. "Be better internet."
Lahren responded accordingly, too. On Twitter, she called out the Internet for lying about her love life. "I love it when the internet tells me who I'm dating. Good one," Lahren echoed.
Their responses came after E! News reported Cutler and Lahren were seen drinking and having a night out with other friends. Rumors then circulated that the pair left together, and have begun a relationship.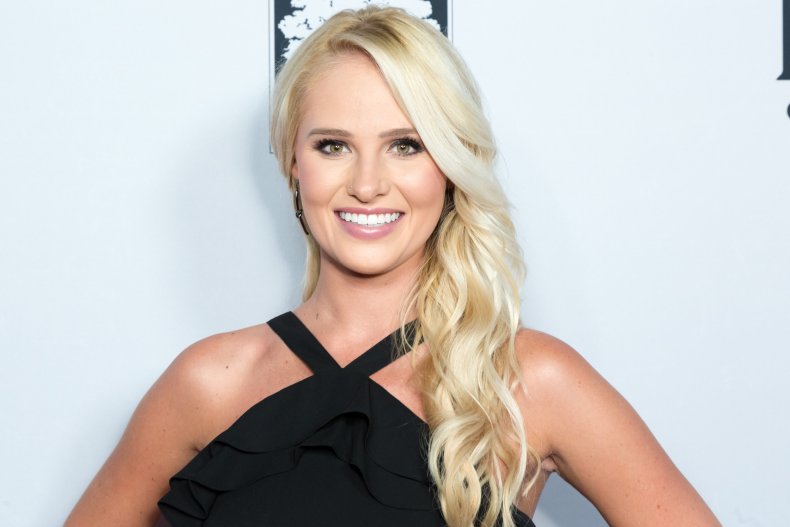 It sent the Internet into a tizzy, some social media users vocally opposed to the idea of the former Chicago Bears quarterback dating the Fox Nation host. The complaints seemed to come from those who weren't fans of Lahren.
Others made jokes about Cutler's football career.
Cutler is recently single after divorcing The Hills star Kristin Cavallari. Lahren also recently broke an engagement to soccer player Brandon Fricke.
The former NFL player didn't have his own Instagram until his split from Cavallari (hence the handle @ifjayhadinstagram), and now, he fills the feed with his furry friends.
Earlier this year, Cutler caught major social media attention when he tried to hunt a "serial killer" that was killing some of his chickens. The posts caught national attention and even sparked media inquiries, like ours, into what kind of animal was responsible for the chicken homicides.
So what have we learned from this rumor? Even when Twitter users post passionate opinions about a celebrity couple, it doesn't mean the pair are really dating. Cutler is happy with his chickens, and Lahren appears to be happy with her career. While both have some major controversies behind them, they're succeeding in being single success stories in their perspective roles.