Jay Cutler Supports Donald Trump by Sharing Jack Nicklaus Endorsement
Jay Cutler has once again made his support for President Donald Trump known.
In an Instagram post, the former NFL star shared an open letter written by golfer Jack Nicklaus that praised the president for the efforts his administration has made during his first term as president.
"Never a doubt," Culter captioned the post.
In a lengthy open letter shared on Nicklaus' Twitter on Wednesday, the 80-year-old expressed his disappointment with the treatment Trump has received from critics.
"I have had the privilege over the last 3 1/2 years to get to know our current President a little more as his term has progressed. I have been disappointed at what he's had to put up with from many directions, but with that, I have seen a resolve and a determination to do the right thing for our country," Nicklaus wrote of Trump. "He has delivered on his promises. He's worked for the average person. In my opinion, he has been more diverse than any President I have seen and has tried to help people from all walks of life—equally."
Niklaus added: "Donald Trump's policies will bring the American Dream to many families across the nation who are still trying to achieve it."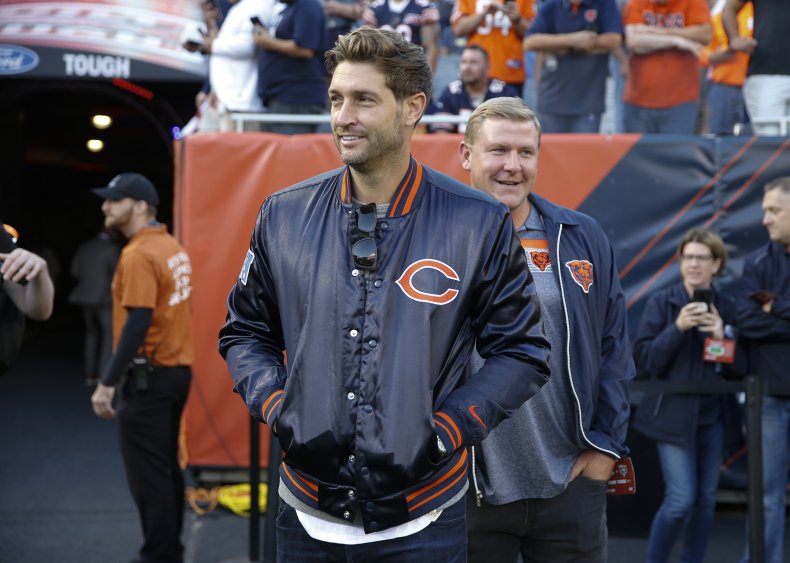 Noting Trump's reputation for rapid tweeting, Nicklaus acknowledged the fact that some people may take offense to some of Trump's rhetoric on social media and the 18-time major winner claimed that he has even warned Trump about his Twitter behavior.
"But I have learned to look past that and focus on what he's tried to accomplish. This is not a personality contest; it's about patriotism, policies and the people they impact," Nicklaus continued. "His love for America and its citizens, and putting his country first, has come through loud and clear. How he has said it has not been important to me. What has been important are his actions. Now you have the opportunity to take action."
Nicklaus concluded the message by encouraging his millions of followers to participate in the upcoming election on November 3 by voting, and specifically by voting for Trump.
"If we want to continue to have the opportunity to pursue the American Dream, and not evolve into a socialist America and have the government run your life, then I strongly recommend you consider Donald J. Trump for another 4 years. I certainly have and have already cast my vote for him!" Nicklaus wrote.
Nicklaus and Cutler's admiration for Trump should come as no surprise. Shortly after the Republican beat Hillary Clinton in 2016, Cutler claimed he was pleased with the outcome of the election. After speaking with Cutler, Bears Radio Network host Zach Zaidman wrote on Twitter that Cutler was moved by Trump's efforts to "Make America Great Again."
"'I'm happy with the results. I've supported Trump for a while," said #Bears QB Jay Cutler of the election. 'I like where it's going,'" Zaidman tweeted.
Meanwhile, Nicklaus has a working history with the president and even helped Trump design a golf course.
Correction, 10/29/2020, 12:00 p.m. ET: This article and headline have been corrected to reflect that Nicklaus originally wrote the Trump endorsement, and that Cutler simply re-shared it. An earlier version of this article mistakenly claimed that Cutler wrote the letter.