Can Cricket Finally Crack America's Sports Market?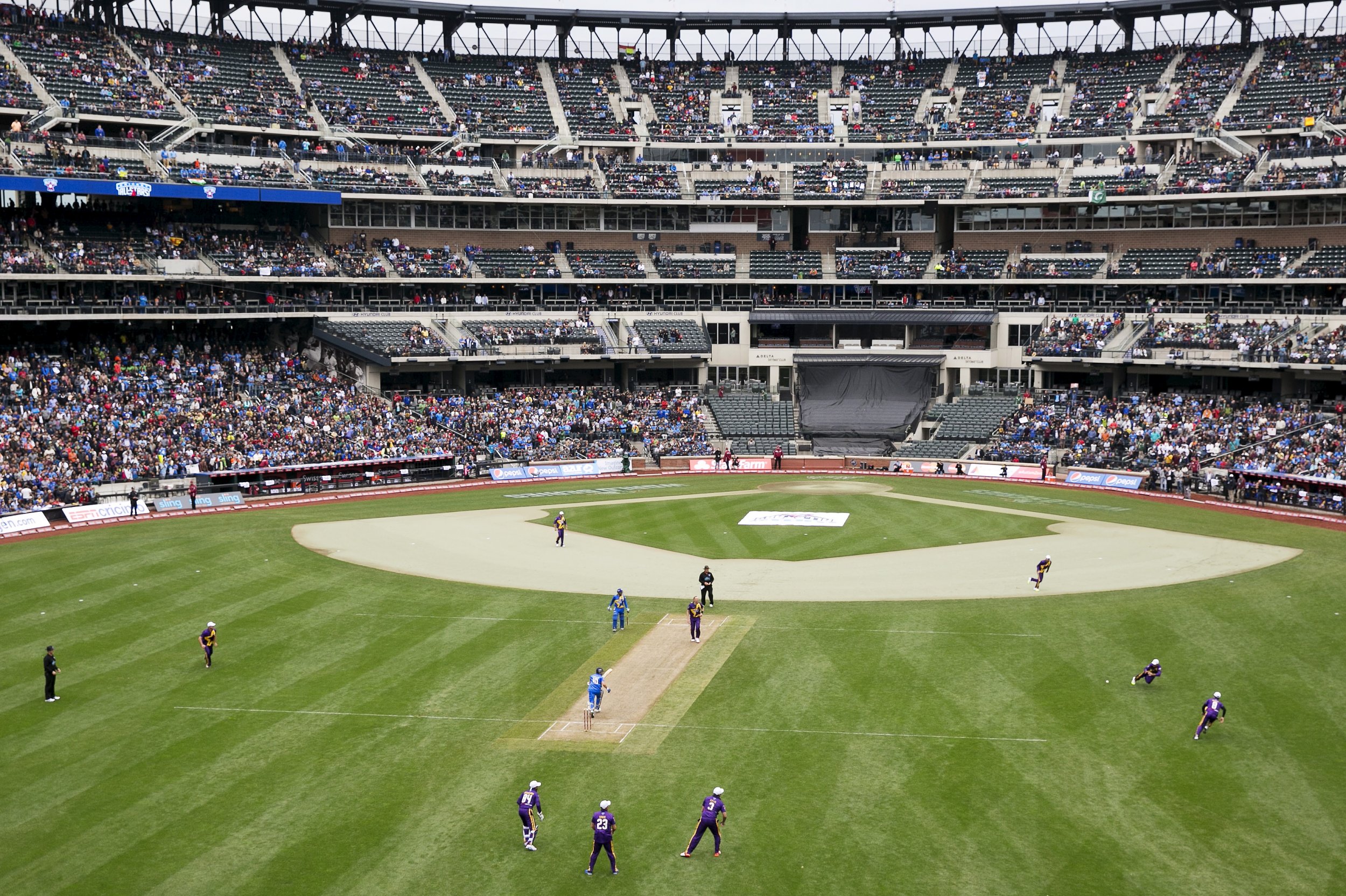 "I tend to think that cricket is the greatest thing that God created on Earth," the English playwright Harold Pinter once said, adding that it was better than sex—although intercourse, he noted, "isn't bad either."
Perhaps it would do his clairvoyance a disservice, but it seems unlikely that the great dramatist could ever have predicted the United States as a testing ground for his theory. Cricket in America, based on past records, seems more barmy than sexy—a sport that has struggled to break (occasionally founded) stereotypes of intense slowness, a sport traditionally confined, in terms of popularity, to the Indian subcontinent—heading into the jaws of the world's biggest, and most deafening, sports market. It sounds crazy. Why would America ever turn on to cricket?
And yet Jignesh 'Jay' Pandya, a Philadelphia-based real estate developer, is ready to test out America's appetite for the game. Pandya, 40, believes cricket's governors, and the United States, have missed out on making money from the enthusiasm of America's growing Indian diaspora—an idea that germinated two years ago, during the ICC (International Cricket Council, the game's worldwide governing body) Cricket World Cup in Australia and New Zealand.
Read more: This Indian schoolboy cricketer's staggering innings puts Sachin Tendulkar to shame
"My kids and my wife and some family and I flew down to Australia for the 2015 World Cup," Pandya tells Newsweek. "Every day we travelled to a different venue. My kids looked all around and all they could see were cricket-loving Indian people and a lot of people of south Asian descent. And most of the guys that we found were from the U.S. [The idea] came right from the kids. They said, 'If we love cricket so much, why can't you bring this back to the U.S.?"
Cricket is , by certain measures, the world's second most-popular sport, behind football, though the Indian subcontinent drives most of that fervor. An Economist article from September 2011 highlights that cricket is exorbitantly popular in India and Pakistan, which together make up over a fifth of the world's population. "What we saw [in Australia] was a lot of people were playing things like street cricket," Pandya says, noting that many of the participants were Americans. The United States' Indian population is growing—up by almost 50 percent from 1.023 million in 2000 to 2.035 million in 2013, according to the U.S. Census Bureau.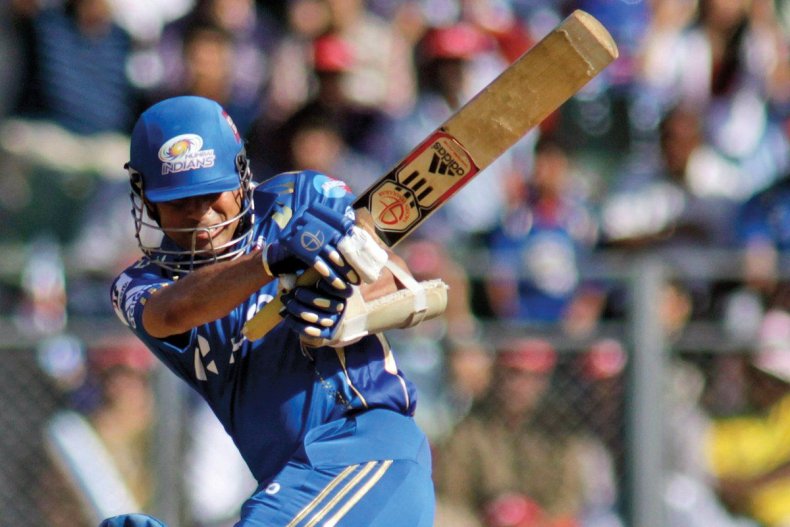 What happens, though, when a child with talent and enthusiasm has nowhere to play? The U.S. only has one purpose-built ICC-certified cricket ground, at Central Broward Regional Park in Lauderhill, Florida. In 2015, the Cricket All-Stars, two teams captained by Sachin Tendulkar and Shane Warne, two of cricket's best-recognized names, played three exhibition games at Citi Field in New York City, home of the New York Mets, Minute Maid Park in Houston and Dodger Stadium in Los Angeles, two other baseball venues, using drop-in cricket pitches for games of 20 overs a side.
Exhibition games can be fitted around baseball, but a league cannot. After purchasing the rights for 20-over cricket in America from the United States of America Cricket Association (USACA) Pandya turned his attention to finding places to play. After extensive research, Pandya found eight states with the real estate structures to host major cricket games.
"They aren't the facilities [at Central Broward Park] you would want to host a World Cup event, which has to be really top-notch. So we have been working with a lot of substantial, renowned architects and engineers throughout the world and building this infrastructure."
Pandya and his company, Global Sports Ventures, want stadiums in California, Florida, Georgia, Illinois, New Jersey, New York, and Washington, D.C. He says funding could come from private investors or, in the manner of American sports franchises, via cities putting up the money.
"So far we have got tremendous response from local administrators, congressmen, all state legislators." Newsweek contacted the Atlanta government to enquire about the city's enthusiasm for the project, but has not yet received a response.
Those politicians will be bringing not just cricket to their cities, but what Pandya calls "multi-purpose entertainment" that he claims could create around 17,000 jobs across the eight locations.
"We are looking to build not just a stadium by itself," he explains. "We are actually building hotels, condominiums, restaurants, retail clubhouses, and some office buildings. And the stadium will be a part of it. So it's more like a lifestyle center—you really feel like you are a part of the whole society, the whole community.
"Job creation in the U.S. is what our president [Donald Trump] is looking for and that's where we are going. Stadiums are just a part of it. The stadium is a multipurpose stadium as well so it's not just for cricket, it's used for rugby, lacrosse, soccer — it could be used for a lot of different functions."
Pandya believes his centers will be built by 2019 or 2020, though he describes the identification of playing sites as an "ever-evolving process." " We will soon be revealing sites to the public," he adds.
He also believes American television networks will want to show his league. "You know that American broadcasters would be more interested in doing this than anyone else," he says. ESPN did not respond to Newsweek's request for comment but the media giant has shown an appetite for cricket. The 2017 Indian Premier League is available via the ESPN Cricket Pass, costing $29.99 for the season. ESPN also offered the 2015 World Cup via streaming service, the entire tournament available for $99.99. Steep, perhaps, especially for an audience that still needs to be coaxed into watching cricket, but it looks like there's interest there.
Pandya's endeavor is not the first attempt at establishing a professional cricket league in America. Entrepreneur Jay Mir had a similar vision in 2009 with the American Premier League. His venture never began in earnest, as the ICC headed off the project by endorsing a deal between USACA and New Zealand Cricket that gave America's commercial cricket rights to a new company, Cricket Holdings America. The Daily Telegraph reported English county players had been approached, at a time when world cricket's governing body was also concerned at the Indian Cricket League, an unofficial competition that folded in 2009. Perhaps because of bad timing more than anything else, Mir's APL had little chance of success.
Before the American Premier League, there was Pro Cricket, which lasted a season in 2004 before collapsing. A BBC report from the time notes a plan superficially similar to Pandya's, with eight teams planned for eight different cities and yearly salaries of $60,000 for participants. Launched the summer after the English Cricket Board (ECB) birthed 20-over cricket to the world, Pro Cricket's press release reveals an attempt to meld cricket and baseball, bringing over the idea of the "designated hitter." Pro Cricket had a broadcast deal with DISH Network, the satellite television service, but its games were held exclusively at baseball and athletics stadiums and its unofficial status—it was not recognized by USACA or the ICC—stymied any progress it might have made.
Why, then, should Pandya's project fare better? "We are building the infrastructure. We are entering into partnerships with a lot of different boards. We are actually signing up player contracts. I don't think these things were done before." Pressed on the details of those deals, Pandya is vague. " We are unable to comment on our meetings and the pipeline of partnership opportunities with brands that we have been in discussion with until we get closer to revealing professional league & team announcements," he says. Pandya is not paying the players himself before the league begins, rather drawing from the existing contractual agreement between USACA and the United States national cricket team. Even so, with the proposed start date only two years off, the lack of detail provided so far might seem worrying.
Pandya's timing is, though, serendipitous in one respect. Cricket is experiencing one of the more seismic shifts in its history, with 20 overs a side matches that usually last for little more than three hours having surpassed the five-day Test game in casual public consciousness over the past decade. Cricket, sometimes derided in tropes as fusty, has been dragged by its ankles into new markets. Selling Test cricket in America would be an almost impossible sell since that format is declining in popularity across the world, with exceptions: The Ashes, between Australia and England, still attracts attention, sponsorship and viewing figures, but live and television audiences seem increasingly to desire T20's brevity. Crash, bang, wallop, and home in time for tea.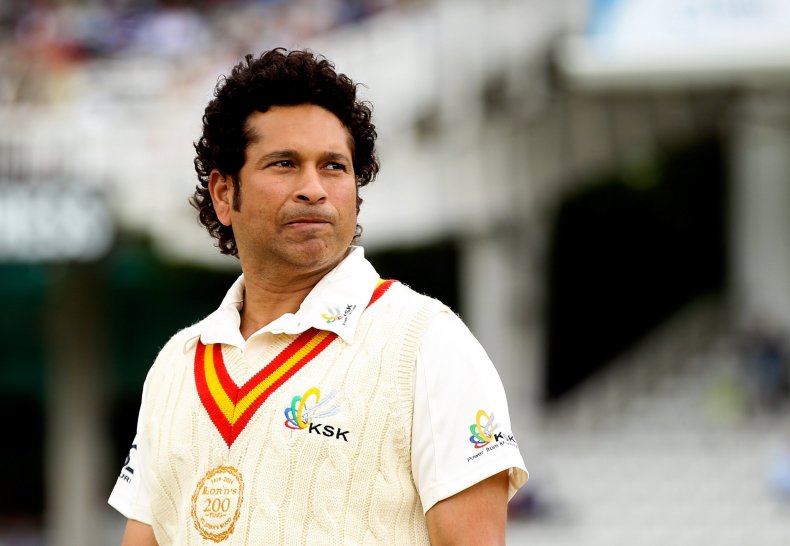 The Indian Premier League, that country's franchise-based 20-over tournament, makes millionaires of its stars within its six-week duration. England international Ben Stokes will take home a salary of £1.7 million ($2.1 million) this year from Rising Pune Supergiant, a record for an overseas player. A staggered Stokes called it a "life-changing" amount of money. Opportunities exist outside of the IPL too: There are major 20-over leagues in Australia, with the wildly popular 'Big Bash,' in Bangladesh, Pakistan, England, South Africa. If ever there were a time for the U.S. to break the door down to join cricket's glow-stick party, it may be now.
Pandya is not an ingenue when it comes to running cricket franchises. His Zouks — now renamed the St. Lucia Stars — played at Central Broward Park, in the Caribbean Premier League against the Jamaica Tallawahs, in July 2016. Pandya sees owning a West Indian team as a help in understanding how to achieve his American cricketing dream. "We wanted to understand how the cricketing structure works," he says. "Owning a team in St. Lucia helps especially, just knowing how the whole administrative structure works."
But to appeal to an American public bombarded with professional sport both live and on television, Pandya has to find native talent. There has long been the tantalizing prospect that college football players who fail to make the NFL might be lured into rugby union. Minor-league baseball, Pandya suggests, could present a similar opportunity for a nascent cricketing culture—but can he make that happen?
"If you look at minor-league baseball players, they are very fit and active. I think those guys can pick up cricket very well. I've been speaking to quite a few from it [baseball]. The opportunities are endless.
"It's a natural fit. Most of these guys probably get paid a couple of thousand dollars a month. So for these guys to come play cricket for something pretty professional, it's a no-brainer.
"Cricket was the first professional sport played here in the United States, after cricket came baseball. It takes great hand-eye coordination, balance, footwork, and concentration as does baseball."
Pandya makes a tall task sound disarmingly achievable, though even he still couches the project in the realms of the fantastical, with venues yet to be built. "If a new market opens up, especially in the U.S., it is going to help grow the sport a lot more," he says. "It will help players be global [stars] rather than just being a South Asian sport. And we believe the ICC sees this as well and they will help us in making this dream a reality."
If bullishness alone could ensure success, Pandya would have no problems. " Americans gravitate to fast-paced, hard hitting, non-stop action," he adds. "We are the world's biggest sports economy. If you build a place that includes the best entertainment inside and outside of the stadium, talented athletes and development of heroes, then I am confident that cricket will soon be one of the fastest-growing sports we can offer here in the United States."
Pandya's bravery is commendable—the U.S. has disproved Pinter's theory enough over the years to scare off any investor with a tight grip on his coins. Perhaps, this time around, the drama will end with an unexpected flourish.