'90 Day Fiancé's' Jay Smith Accuses Ashley Martson of 'Cheating' in Deleted Instagram Post
90 Day Fiancé star Jay Smith was accused of cheating on wife Ashley Martson after last Sunday's episode showed she caught him talking to other women on Tinder after their Las Vegas wedding in May. In preview's for Sunday's episode of the TLC reality show, Smith tried to defend himself, saying the conversations didn't mean anything. On Saturday night, Smith wanted to get another message out there: He wasn't the only one talking to other people, or "cheating."
Smith took to Instagram to share his statement Saturday, though it was removed from his page. Various Instagram bloggers preserved the message by screenshotting it and posting it to their own accounts.
He said: "FYI: For everyone coming at me. I wasn't the only one 'talking' aka 'cheating' with other people during our 'relationship/marriage.'"
In a clip for Sunday's episode though, Martson, 31, was shocked by Smith's cheating. "A few days after our wedding ceremony, I found out that Jay had made a profile for a dating app and was talking to multiple women and even inviting them to my house," she says.
Smith defends himself. "Even if I was flirting, I didn't want to hook up with nobody," the 20-year-old Jamaican native says, "'Cause I respect her, but clearly I didn't respect her enough to like, not be on a dating website."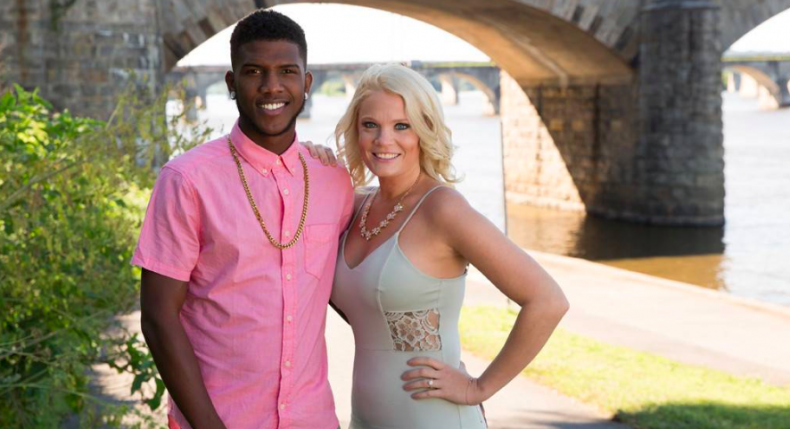 Up until the December 23 episode of 90 Day Fiancé, it seemed like Smith and Martson were still together. Right before the holidays, however, she deleted all pictures of her husband and shared a cryptic post. "You can only fake that everything is ok for so long. Then you just hit that point…" a December 22 message on her Instagram Story said.
Martson, from Pennsylvania, did not address the cheating rumors directly, though she did share a screenshot of a fake GoFundMe page, which asked for $50,000 to send Smith back to Jamaica. "This is NOT my go fund me...however, if you would like to send me money I have no issue sending you my Venmo," she wrote, adding: "And this is what we call a 'JOKE' but if you insist and continue to bash me for asking for money (because you can't read) then here you go!"
Season 6 of 90 Day Fiancé airs on Sundays at 8 p.m. ET on TLC.