Jay-Z Group Says 'Significant' Evidence of Kansas City Police Misconduct Spans 30 Years
Rapper and music executive Jay-Z's social justice group is calling for a federal probe into the alleged decades-long police misconduct in Kansas City, Kansas.
In an open letter sent Tuesday, Team ROC, alongside the nonprofit Midwest Innocence Project, asked U.S. Associate Attorney General Vanita Gupta to "intensify [the DOJ's] investigation into vast claims of corruption, coercion, rape, and murder committed or facilitated by the Kansas City, Kansas, Police Department [KCKPD]."
The two groups said there is enough evidence of misconduct spanning over 30 years to suggest a "pattern-or-practice" of discrimination within the department.
"The DOJ's continued inaction tells targeted minority communities held hostage to the whims of the carceral state that justice does not exist for them, that their lives do not matter," the letter reads.
"There is no excuse that can justify the DOJ's silence," it continues. "This is not a select group of bad apples within KCKPD."
Team ROC and the Midwest Innocent Project specifically pointed to eight investigations conducted by the FBI in the early 1990s, which concluded that the situation in the city would "only deteriorate" unless several officers were convicted.
"The DOJ's inaction since the FBI's warning 30 years ago proves that the DOJ has harbored the practices and patterns of crimes and discrimination committed by KCKPD," the letter said.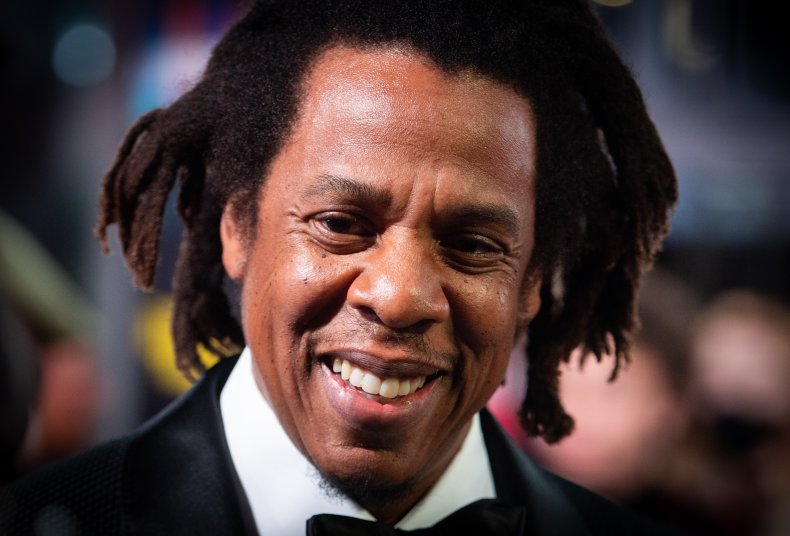 This is not the first letter Jay-Z's group has sent to Gupta.
In October, the team took out a full-page ad in The Washington Post to "plead with [Gupta] to ensure the Justice Department allows the U.S. Attorney's Office to do the right thing" and investigate the department.
"The Kansas City Star continues to unravel the horrors that have been inflicted upon society's most vulnerable—and the abuse appears to be widespread and systematic," the October 5 letter reads. "The current police officials, including new Police Chief Karl Oakman, are anxious to turn the page, but until the perpetrators are brought to justice, there can be no peace, and no page turning."
Recent allegations of police misconduct within the department include the case of former KCKPD detective Roger Golubski, who is facing a federal investigation for allegedly exploiting Black women for sex and framing Black residents for crimes they never committed.
Last year, Oakman promised the department would remain "focused on strengthening current relationships and restoring those that have been broken."
Newsweek also reached out to KCKPD for comment.
Back in September, ROC Nation's social justice arm also sued the KCKPD to obtain records, including those related to Golubski, that would "ascertain the scope of the misconduct and evaluate the adequacy of the KCKPD's training and supervision."