Jay Z is Headlining The Meadows Festival in NYC But You Can Watch From Home Via Live Stream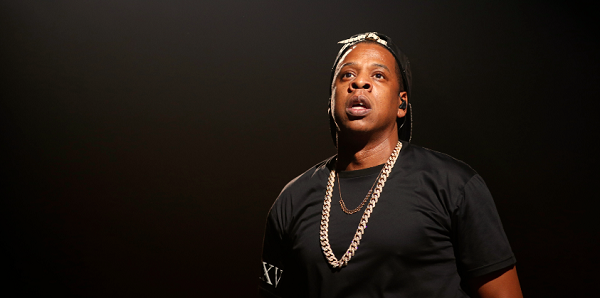 You don't have to go to a concert or festival to see Jay Z perform anymore. You can watch the Brooklyn-born rapper drop bars from his award-winning songs and platinum-selling albums all from the comforts of your couch if you have Tidal.
Jay Z—real name Sean Carter—is set to headline three music festivals in the summer and fall, all of which Tidal users will be able to enjoy without ever having to pay for pricey tickets or experience being smushed in between strangers at overcrowded venues.
While Tidal features music streaming capabilities similar to that of contenders Apple Music and Spotify, one thing the service has over the others is its live streaming abilities. Various artists that are on Tidal's musical roster have premiered exclusive video content on the app while concerts and music shows have been lived streamed. And now, summer and fall music festivals will get live coverage on the app, too.
During summer 2016, Tidal live streamed Budweiser's Made in America Festival—Jay Z-curated the event headlined by Rihanna—as well as the Brooklyn Hip-Hop Festival. Now it appears Tidal is amping the festival air time by providing weekend-long coverage of just about every venue Jay Z is set to perform at during the festival season.
The Meadows Music and Arts Festival in New York, which announced Hov as the headlining artist along with Red Hot Chili Peppers and Gorillaz Monday, will be live streamed via Tidal as well as the 2017 Made in America Festival in Philadelphia, where Jay is dubbed as the top performer along with his sister-in-law Solange and former protégé J. Cole. The Austin City Limits Festival in Texas, which features Jay Z and fellow headliners Red Hot Chili Peppers, Gorillaz and The Killers, will also be live streamed on Tidal.
The Meadows, which will feature performances from Future, Nas, Blood Orange, Foster the People, A Track, Action Bronson, Big Boi, Joey Bad A$$, Weezer, LL Cool J and Erykah Badu to name a few, has been expanded to a three-day event opposed to just a two-day festival like last year. Tidal will live stream performances on all four stages during the weekend-long event, which will be held at Citi Field in Queens.
Tidal users all over the globe can tune into The Meadows festival on the app from September 15 to 17 or they can pay $305 a pop for three-day tickets, which go on sale Wednesday. Check out the complete lineup for The Meadows Music and Arts Festival here.