Jay Z Embraces Role as Social Justice Storyteller With New Trayvon Martin Project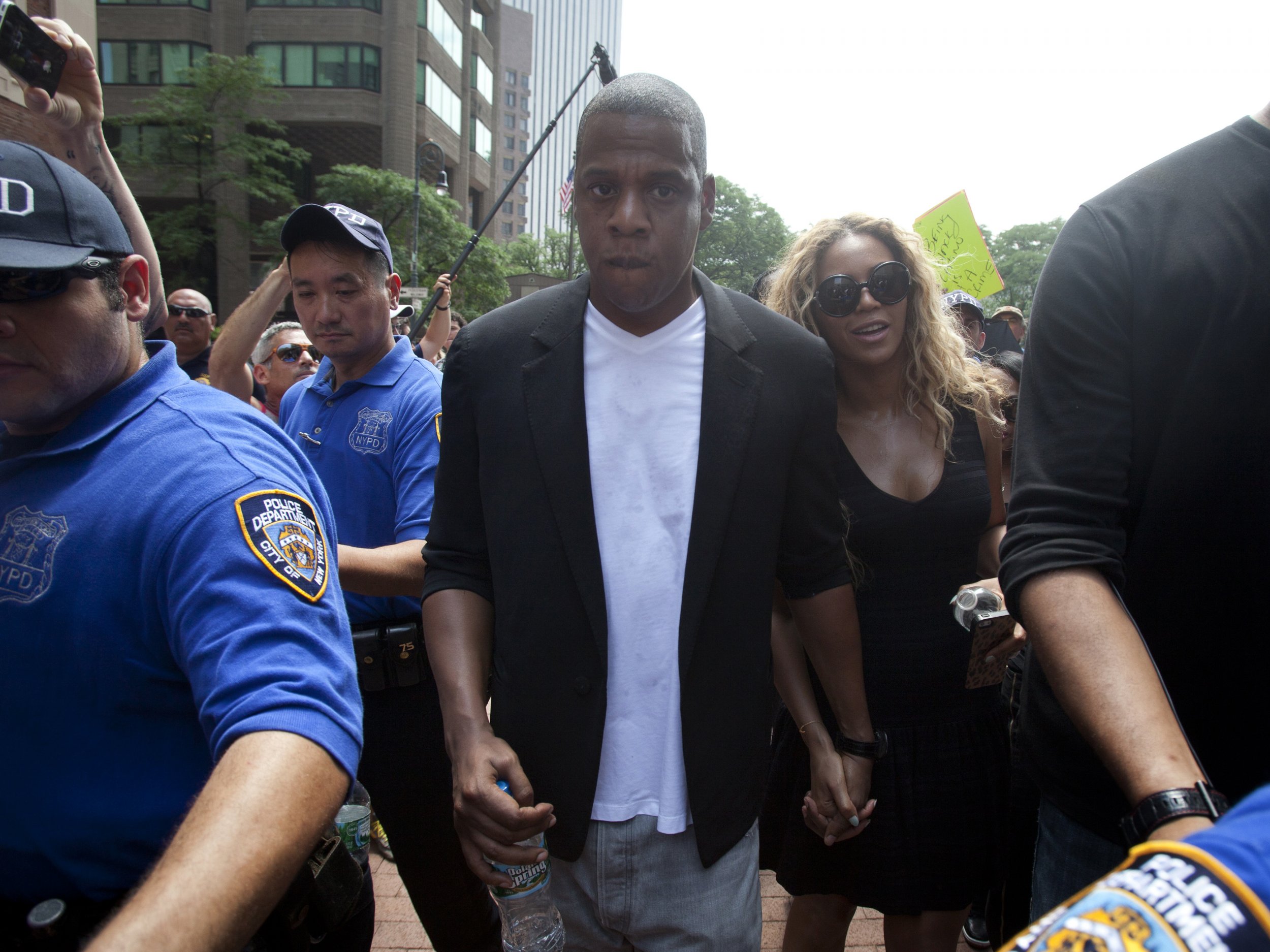 Jay Z is not a rapper. Jay Z is an entertainment mogul. In recent years he has expanded his empire into the world of sports management, feature films and, most recently social activism. He produced a docuseries about Kalief Browder, the New York teenager who committed suicide after three years in solitary confinement, that premiered in February on Spike TV, and now he is reportedly producing both a film and documentary about that focus on the 2012 death of Trayvon Martin.
Related: Jay Z says Rikers Island jail should be closed
The projects are a product of a two-year deal Jay Z reached with the Weinstein Company in September. According to The Hollywood Reporter, they have acquired the rights to two books about Martin: Suspicion Nation: The Inside Story of the Trayvon Martin Injustice and Why We Continue to Repeat It, which was published in 2014, and Rest in Power: The Enduring Life of Trayvon Martin, which was published this January. Suspicion Nation is a journalistic examination of the Martin's death and the trial of George Zimmerman, while Rest in Power was written by Martin's parents, Sabrina Fulton and Tracy Martin and offers an intimate view into the life of their son and the turmoil that resulted from his death.
Jay Z has been a vocal presence in the fight against police brutality since Martin's murder. Following George Zimmerman's acquittal in July 2013, the rapper and his wife Beyoncé attended a "Justice for Trayvon Martin" vigil in New York City. "Jay Z and Beyoncé said they didn't want to speak and they didn't come for a photo op," Al Sharpton said to demonstrators. "Let me tell you, that before a lot of you were down, Jay Z always supported us."
Around the same time, Jay Z sat down for an interview with Rap Radar's Elliott Wilson. "We all knew there was still a bit of racism in America,' he said, "but for it to be so blatant was… If you just asked the questions, asked yourself the question, 'Didn't Trayvon have a right to stand his ground?' He was being chased, he was being chased and he fought back. He might've won. That doesn't mean he's a criminal. If you chase me, and you try to attack me, and I defend myself, how can I be in the wrong?"
In February, to commemorate the five-year anniversary of Martin's death, Jay Z released on Tidal a social justice film titled 17 that tells the story of a college-bound black teen who is killed tragically. "I don't want to call Jay Z out, in respect to he and Beyoncé, but Tidal has been incredibly supportive in this process since the day we got started," the film's director Gerard Bush told Newsweek. "They have put all their resources in making sure 17 gets in front of the people. Hopefully it is the beginning of a broader conversation so we can exact some meaningful change."
Attending rallies is important. So is dedicating songs and voicing frustration on talk shows. Plenty of celebrities have shown support for Black Lives Matter in similar ways since Trayvon Martin was killed. It's rare, though, for an influential celebrity to invest their time and creativity into raising awareness to the extent Jay Z has, especially this year. Kalief Browder was written about in The New Yorker, but his story was unknown to most Americans. Jay Z producing and promoting a docuseries about Browder's story and the horrors of solitary confinement is able to turn more people onto the issue than any article in any magazine. Most Americans are already familiar with Trayvon Martin's story, but the circumstances that led to his death are as prevalent as ever. Jay Z wants to make sure we don't forget it.